Global best-practice contact centre management fundamentals training course
This Contact Centre Management Fundamentals training course has an average rating of 5 out of 5 stars
This Contact Centre Management Fundamentals training course is based on over 30 years of global best-practice contact centre operations to improve the performance of your contact centre.
Facilitated by Daniel Ord, from OmniTouch International – this is the gold standard for contact centre management training across the world regardless of the size, location or industry of your contact centre.
Daniel is a world leader when it comes to contact centre training and he brings his wealth of experience and extensive qualifications to show you how you can transform your own contact centre operations regardless of the industry or size.
Not only will you learn the leading contact centre management strategies to empower your team to generate more sales and/or enhance customer satisfaction combined with efficiency, but you'll be equipped with the practical skills you need to implement everything that you learn.
Importantly, this course is completely agnostic – it is not associated with any vendors, associations, consulting groups etc pushing their own agendas. It is based on industry best-practice and it will provide you with skills and knowledge that can be implemented effectively into any inbound contact centre to improve performance.
If there is only one course you ever did to manage a contact centre, this would be it! 
In this course you'll learn how to:
IMPLEMENT A CUSTOMER SERVICE VISION, MANAGE QUALITY AND CONDUCT EFFECTIVE COACHING.
FORECAST STAFF WORKLOAD TO MAXIMISE EFFICIENCY.
CALCULATE AND MANAGE CALL CENTRE BUDGETS.
EFFECTIVELY MEASURE STAFF PERFORMANCE.
UNDERSTAND KEY METRICS, HOW THEY WORK AND WHICH ONES TO USE IN YOUR CENTRE.
Founder of CX Skills Justin Tippett talks to the course facilitator Daniel Ord to learn more about the Contact Centre Management Fundamentals course.
Who should do this course?
This course will benefit anyone who wants to understand the fundamentals that apply to all inbound contact centres including roles such as:
An existing call centre Team Leader who is preparing to move into a more senior role.
An existing contact centre manager who is looking to learn global best-practice operations and/or was never taught any formal contact centre management skills (it's very common!).
A newcomer to contact centre management (e.g. promoted from a different department!).
A senior executive with accountability for the contact centre channel who wants to learn the key fundamentals to enable them to effectively manage the channel.
16 Hours of Live, Facilitated Learning delivered via 4 x 4-Hour sessions:
The Contact Centre Manager Fundamentals course is delivered via Zoom across 4 x 4-hour online modules. The four modules are delivered across four consecutive days to maximise learning effectiveness. Regular breaks are included to ensure you can maintain focus throughout the course.
Module 1: Begin at the Beginning – Customer Wait Time
For the Contact Centre to achieve Customer, Employee & Organisational goals requires a masterly level understanding of Service Level, Response Time and associated Wait Time metrics.
We share the practices that matter – and the ones that don't.  Along with Service Level Recovery plans, interpreting Readerboard data and improving queue management in real-time.
Module 2: Measuring Contact Centre Success
What is 'efficiency' in a Contact Centre?  Setting & measuring the right KPIs for different job roles is a senior management responsibility.  Because when you get it right – you get great performance.
When it's not right – or based on misaligned understanding of how Contact Centres really work – you get barriers to performance.
And we share our popular Agent & Team Leader P, Q & A performance system – so easy to understand and explain it helps transform Contact Centre performance almost immediately.
Module 3: Forecasting Practices
Healthy Workforce Management practices are foundational to Centre success.  While not everyone needs to 'do' WFM, everyone needs to understand what is involved and how they contribute to success.
Time Series Forecasting, Bottoms Up Forecasting, Blending in Judgement – we cover the essentials so everyone can do their part when it comes to WFM.
Module 4: Contact Centre University
If there were a Contact Centre University, these topics would be included in the curriculum – the Immutable Laws, the role & use of Erlang C, Shrinkage, using the Response Time Formula and of course the right way to budget Contact Centre Labour.
You'll gain a solid understanding of how to articulate the Contact Centre complexities to both senior management and your own Team Members.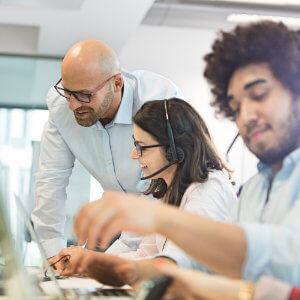 The modules are delivered via Zoom teleconferencing and we have a list of publicly available courses at the bottom of this page.
We also offer this course with private training – perfect if you'd like to train multiple team members and have more flexibility over the dates and times (it can also be more cost-effective for larger groups).
What happens in the Contact Centre Management Fundamentals training course:
In the Contact Centre Management Fundamentals training course, you're going to learn leading contact centre management practices supported by quizzes, exercises and discussions in a fun, supportive online environment.
The course is designed to help you develop superior mastery of this often complex and misunderstood area bringing you global best practice honed with decades of experience.
And it's not just theory! You'll be able to immediately apply and implement your learnings to deliver instant benefits to your call centre.
You also have a heap of fun! Daniel Ord is super-engaging and you'll also build your professional network meeting other contact centre professionals on the course.
We know that when you invest time and money on upgrading your skills at this level, you expect results!
If you're looking for ways to maximise efficiency, staff performance and to start seeing a tangible increase in results when it comes to your contact centre performance, this course can do just that.
Learn how to increase productivity, improve your employee engagement and of course, improve the customer experience to gain that elusive competitive edge in your marketplace.
You will also:
Unlock the complete forecasting & staffing process including how to calculate a labour budget and how to use an Erlang C Calculator.
Learn exactly which metrics matter the most for each role in your centre.
Understand the interrelationships between key metrics and how to interpret results.
Learn where the leverage is to enhance efficiency and quality.
Understand the job role and expected outcomes of the team leader and quality assurance roles.
Learn how and when to implement self-coaching practices.
Be in a position to guide others in their contact centre work.
Develop new confidence!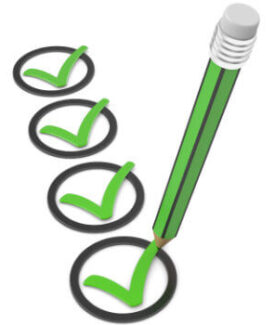 The trainer for the Contact Centre Management Fundamentals training course is Daniel Ord from OmniTouch International – recognised as one of the leading customer experience and contact centre trainers in the world.
Daniel has trained over 50,000 participants across over 40 countries and is regularly featured in leading customer management publications and he has been a regular visitor to Australia for over 20 years.
Credentials-wise, Dan is a Certified Customer Experience Professional (CCXP), one of only a handful of recognised CXPA trainers in the world, an International Customer Management Institute (ICMI) Certified Associate, a Call Centre Industry Advisory Council Training Partner (CIAC), Net Promoter Certified and Daniel was the first to bring professional management level Contact Centre certification to Asia back in the early 00s (he was based in Singapore for 20 years).
Daniel is consistently regarded as the best trainer in the industry with his incredible subject matter expertise, excellent storytelling with real-world examples, a great sense of humour and a clear passion for the industry and helping people excel.
So it's not surprising to note that despite all the numerous industry accolades and recognition, it's the Customer Testimonials Daniel is most proud of and you can read a selection of his recent testimonials below.
Course Reviews & Testimonials
With Daniel Ord having over 30 years of experience combined with a great training style, participants consistently rate this Contact Centre Management Fundamentals training course as one of the best they've ever done!
Informative, Educational and Fun!
Review of June 2022 Contact Centre Management Fundamentals
A great course that supports Call Centre managers, no matter what their experience!
Strongly encourage anyone who manages a Call Centre, or has a Call Centre in their department to sign up and take this course! You won't regret it.
Review of June 2022 Contact Centre Management Fundamentals
Daniel has an amazing ability to connect with people. He is very personable, and has this amazing ability to bring training content to life!
Queensland University of Technology
More Customer Testimonials
"The Contact Centre Management course was full of practical help and advice. Daniel and Justin were very knowledgeable and tailored the course to the participant's needs. It was very enjoyable and a well thought out course!"
"It's the course that anyone who manages a contact centre, no matter how big or small, should attend. You won't be disappointed".
"An eye-opener which will helped me manage the Call Centre better with the right systems in place."
"Daniel was an expert communicator in what can be a complex topic."
"A very practical approach based on extensive knowledge & experience to empower best practice in inbound contact centre operations."
"As a new Manager, this was a fantastic affirmation of the direction I am headed in. Daniel was professional and engaging and has given me the tools to improve the experience at our organisation."
"All great topics and learnings – I got many great things out of everything that was covered."
"Fantastic program clearly addressing the subject matter. Super energy maintained right through the program. Keep it up!!"
We've received lots of great written testimonials for this course but sometimes it's nice to see and hear directly from course participants. Below is a video from the last time we ran this course on-site pre-COVID back in 2019.
CX Skills is a specialist training business that only delivers contact centre, customer experience, customer service and leadership related courses facilitated exclusively by industry professionals.  We're one of the founding members of the Australian Customer Experience Professionals Association (ACXPA) and we are committed to helping Australia to be recognised as global leaders in Customer Experience.
We've trained thousands of staff across a diverse range of businesses and we're proud of the amazing customer testimonials we've received directly and on Google reviews (the most recent listed below) so you can rest assured your training is in good hands.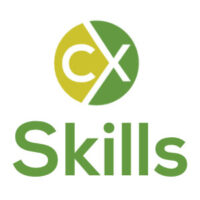 Pricing and Payment Options
The Contact Centre Management Fundamentals training course facilitated by global expert Daniel Ord is just $1,897 ex GST for 16 hours of facilitated learning delivered over 4 x 4-hour modules.
The rate includes a comprehensive online workbook that will be sent to you prior to the course commencing.
Tickets can be purchased online using a credit card or requesting an invoice – just select your preference on checkout.
Available discounts:
Save 15% 

if you purchase 2 or more tickets in the same transaction.
ACXPA Members save 25% off this course (no other discounts apply). Learn more >
Purchase tickets now to the upcoming Contact Centre Management Fundamental Training Courses:
Select from the upcoming dates below (click to learn exact dates, times and to purchase a ticket):
Learn global best practice contact centre management skills in these 16 hours (4 x 4-hour sessions) September 2022 online training course delivered by global expert Daniel Ord.
View Course