Creating Amazing Call Centre Team Leaders
Marc has an average course rating of 5 out of 5 stars
Marc is a proud dual Canadian/Australian citizen with over 30 years in the Customer Contact industry, Creator of the Creating Amazing Team Leaders and Becoming An Amazing Team Leader online courses, Mentor of the 7 Pillars Mastermind, CEO of Marketing Tactics and founder of yourleadEngine.
Marc helps Business Owners, Senior Executives and Call Center Managers develop a proven, practical training program that creates amazing Team Leaders who coach, nurture and lead winning teams.
Over the past 34 years Marc has provided call center consulting and training services to a wide variety of B2C companies in Australia, Canada, Fiji, México, The Bahamas, United Kingdom and the United States of America.
With his worldwide experience managing call centre teams who have won 3 Silver and 3 Gold 'Ardy' Awards, mentoring and coaching Call Centre Managers and Team Leaders, and having owned a call centre himself, Marc is well aware of the difficulties call centres face in consistently meeting their targets and KPIs.
Marc realises there were 3 Key Problems we all experience:
Unproductive team members who aren't managed or coached effectively by Team Leaders.
Most Team Leaders haven't been trained or coached effectively on how to lead their teams.
We know that amazing Team Leaders are crucial to allowing us to meet our goals.
To solve these frustrations Marc created online courses and live Mentoring and Coaching sessions that deliver:
Self-paced online course or live online sessions to teach a practical, proven Team Leader Training Program that delivers the key training foundations to create amazing Team Leaders.
Resources, Tools and Templates you can customise to your specific needs and use straight away for any call centre operation.
Team Leader Workbooks and Guides, and access to an additional 15 Bonus Micro Training Videos
Marc believes every person responsible for running a call centre has the power to say goodbye to the stress and frustration of regularly missing their targets, and finally feel the relief of consistently hitting (or even exceeding) their monthly goals and targets.
Marc now partners with CX Skills to facilitate his public and private bookings for the Asia Pacific region.
A man obsessed with creating amazing Team Leaders!
It's fair to say that after you've trained, coached or mentored hundreds of people in the Customer Contact industry around the world for over 30 years, with the runs on the board to show for it, it's no surprise that people want to hear from you!
Marc is also a prolific writer contributing numerous articles on CX Central, as well as his own YouTube channel, and he's well known on the LinkedIn community for sharing his insight and passion into the industry.
When he's not on Zoom training people around the world or consulting with B2C companies, you'll find Marc walking on the soft sand on his daily beach walks or working out lifting weights at the gym, reading, writing, playing golf (VERY badly!) and barracking for his beloved Broncos.
Born and raised in Montreal, Marc moved to Australia in his early 20's, and because he liked staying warm year round (and not shovelling snow) and the people so much, he stayed!
Marc became a proud Australian a few years after arriving, and since that time has lived and worked in 8 different countries around the world performing in the trenches honing his skills and forming a great base for developing practical proven systems and tools for Call Center Managers and Team Leaders that actually work!
Marc Carriere Testimonials
Marc loves helping people coach and inspire their teams to achieve more than they thought they could and he's obsessed with helping thousands of people create amazing Team Leaders who coach, nurture and lead winning teams.
The best thing about his business is the satisfaction he gets seeing how confident and inspired people are after applying the new skills they've learned and developed working with him. Hear what people have said about working with Marc…
Finally hitting our numbers!
Review of How to CREATE Amazing Call Centre Team Leaders (private course)
Now that our Team Leaders have the skills to lead their teams more effectively, we are hitting our numbers and going from strength to strength.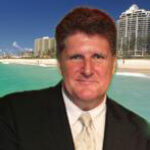 ICE Vacations Asia-Pacific
Review of How to CREATE Amazing Call Centre Team Leaders (private course)
Marc's training is a mix of "foundation" and cutting edge modules allowing any company's training to be the very best in its field. It's easy to understand and has a proven track record with actual results. Results are what counts, nothing else.
Executive Manager, Sales Strategy
International Cruise & Excursions
The Training was invaluable!
Review of How to CREATE Amazing Call Centre Team Leaders (private course)
Marc coached and mentored me to get the best out of my team. I instantly liked him and the training provided was invaluable, and I looked forward to each session to learn more.
Review of How to CREATE Amazing Call Centre Team Leaders (private course)
My success today is due to Marc's input into my life! Marc is a great mentor and I would highly recommend him.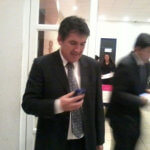 Private and Public Training Course Options
Aside from his self-paced online courses for creating amazing Team Leaders or becoming one, Marc also conducts his courses publicly enabling you to send as few as one person or multiple team members; see Marc Carriere's upcoming public courses listed below.
Marc is also available to conduct private training courses (either in person or remotely) which enables more flexibility with delivery, the ability to customise content to align specifically to your business and for larger groups it can also be more cost-effective.