Preparing for contact centre leadership
Have you got some talented contact centre agents that are ready to take the next step? Some existing Team Leaders that are looking to learn more about contact centre management?
Our Introduction to Contact Centre Management course is designed to prepare frontline agents and/or Team Leaders for a management role within a contact centre environment.
Facilitated by local contact centre industry expert Justin Tippett, the course is designed to excite, inform and educate future leaders of our industry on the career opportunities, current trends and challenges ahead for the contact centre industry whilst equipping them with the fundamental skills and awareness they will need for success.
Across 6 different modules, students will learn the basic principles of contact centre management that apply regardless of the size, location or industry type of your contact centre.
The skills and knowledge can be applied instantly and will deliver an immediate impact to both their personal development and the performance of your contact centre operations!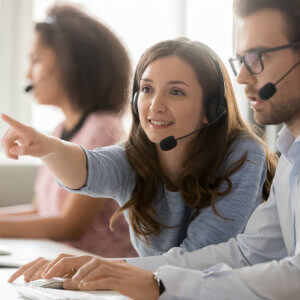 Setting up your team for success
If you've identified an emerging leader in your contact centre then it's critical you provide them with the skills to successfully take the next step in their career.
Whether it's to prepare your emerging leader for a temporary 'acting opportunity' to cover some annual leave, part of a formalised succession plan or just being thrown into the deep end, our courses will ensure that they are ready to step into a leadership role in a contact centre environment.
It's no secret that the contact centre Team Leader role is one of the toughest transitions to make, yet it's also one of the most critical roles in your contact centre as consider the consequences of appointing someone without the right skills:
You won't just have one disengaged employee (the new Team Leader), you'll have a whole team of disengaged contact centre agents.  And you know what that means – reduced performance, increased sick leave, increased turnover and plummeting customer satisfaction scores.
You've probably already lost your best agent (you took them off the phones for this opportunity remember) and if they aren't supported in their new opportunity, you just may lose them altogether as an employee. What a terrible loss for your organisation!
This course helps equip students with the fundamentals of call centre management that will also help them see 'the big picture' in how all the different components of a contact centre have to work together for ultimate success.
If you're looking for a contact centre subject matter expert, brilliant communicator, and all-round top bloke, look no further than Justin. Since the course, Justin has taken the time to answer any follow-up questions and will check in occasionally to see how things are going. If you're a new or emerging leader in a contact centre, sign up for this course with Justin – you will not be disappointed and the skills you will learn will set you up for the rest of your career.
Luke Minton
Operations Team Leader at AccessPay Pty Ltd
This 2 x 4-hour online workshop is designed to give participants an overview of fundamental contact centre management skills that will empower them with the practical skills and knowledge they can immediately take back and apply to any contact centre.
Foundations
We'll explore the current trends in contact centres, explain the difference between CX and customer service, changing customer preferences as well common contact centre industry jargon and acronyms used so you'll know the difference between your GOS, AHT, ACW, FCR and more.
Team Leader Roles & Responsibilities
We explore the common functions performed by a Team Leader and how to prioritise what's really important.
KPIs & Metrics
How performance is measured in a contact centre environment and how KPIs can be used to drive the right behaviours and outcomes. We'll also explore the relationship between the top KPIs typically used in a contact centre environment and how focusing on one, can impact another.
Calculating Workload
We'll also cover Erlang C and how it can help optimise the efficiency of your contact centre along with understanding how the performance of one contact centre agent can impact the performance of the entire contact centre.
Measuring Quality
It's not difficult to find quantitative metrics to use in the contact centre (e.g. number of calls, Average Handling Time etc) but measuring quality at both centre and agent level can be a lot trickier! We explore some of the methods used to measure customer experience at both a business level and agent level.
Human Behaviour
A large part of being a leader in contact centres is learning how to relate and manage people so we'll teach you the basics of human behaviours and how it can help you deliver better customers experiences and be a better leader.
While this course has traditionally been delivered on-site/in-person with the arrival of COVID we've now adapted this course to be delivered online via ZOOM teleconferencing.
Delivered over  2 x 4 Hour modules on consecutive days, it enables students to still attend to urgent work matters whilst still having the energy left to learn!
Course materials will be sent to students via email prior to the course commencing.
If you'd rather have the course delivered in-person on your premises please refer to our private training options >
Who is this course suitable for?
The Introduction to Contact Centre Management training course is suitable for:
Contact centre agents preparing to take the next step into a Team Leader/Supervisor role.
New Team Leaders with little contact centre experience who want to understand the 'bigger picture'.
Existing Team Leaders with an aspiration for contact centre management.
Managers of smaller contact centres who never received any training on contact centre management practices, techniques and methodologies.
For particpants
You'll get an overview of contact centre management and the various components required to be a successful leader in a contact centre environment.
You'll learn how to measure agent performance and how to explain the 'power of one' and how each agent contributes to the overall success of your contact centre.
You'll be equipped with some human behavioural skills that can help build better personal and professional relationships.
You'll meet others on a similar journey so you can start to build your professional network with.
For the business
Your emerging leaders will have a broader understanding of the core fundamentals of contact centre management and how they can drive performance improvements.
They'll gain confidence in their ability to discuss contact centre management KPIs.
It will spark lots of ideas and passion for furthering their contact centre career.
You'll end up with much higher engaged staff (both the emerging leader attending the workshop and the employees they manage as a result of their improved skills!)
Justin Tippett is one of the most well-known contact centre leaders in Australia with over 30 years experience running contact centres and across both the private and public sector.
He's been the judge of local award programs including the Auscontact Association awards as well as award programs overseas including the World Contact Centre awards held in Las Vegas.
The founder and Chief Editor of CX Central (Australia's most visited website in Australia for contact centre and customer experience professionals) Justin is a regular speaker and chair at conferences here and across the globe as well as a strong advocate for the CX and contact centre industry across various media outlets.
As well as Contact Centres, Justin is also a Customer Experience (CX) professionals and was named one of the Top 25 CX Influencers in the world in 2019.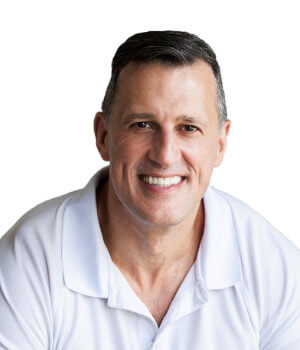 Very Informative
Great place to start if you want to understand metrics so you and your team can make the most out of their day to ensure high productivity .
Informative & Productive
Great Sessions, Very informative and content provided, will be useful to ensure i am able to complete my Role efficiently & even more productive.
Very knowledgeable.
Some information was more suited to an "inbound" contact centre and more customer service centric. Justin is very knowledgeable and delivered the course in an easy way to understand. Some key metric's explained could most certainly be implemented for our business. Will definitely take some of his advice on board.
Intro to Contact Centre Management
First session a tad slow but laid the groundwork from some interesting concepts in the second session
Engaging and Informative
Justin provided us with two great sessions which gave us a insight on how to better ourselves when it comes to be more productive as well as how to ensure we are keeping ourselves and our teams accountable.
Great course for those starting or getting into call centre management
Most call centres have their own unique way of doing things which means progressing your career in one business can look very different to another. This course gives you the fundamentals of management in ALL call centres and a clear understanding of how it all comes together operationally.
Excellent!
The Introduction to Contact Centre Management is an excellent course for those looking to understand contact centres from a helicopter view and benchmark their operations. From the fundamental pillars to critical KPIs and performance metrics that underpin almost every contact centre globally, Justin is personable and professional and speaks with authority on a topic he knows intimately.
You'll learn heaps!
Justin offers such a wealth of knowledge and skills that can be applied to leaders in any business. Thank you Justin!
Effective and Interactive!
Justin created a great call centre fundamentals program for our organisation, based on the skill gaps that needed filling. Although it was at the height of the Melbourne lockdown, the session was still interactive, interesting and achieved the desired result.
Highly Recommend!
Justin from CX responded promptly to my training enquiry. He heard what we wanted and we discussed best way to present this during Melbourne Lockdown. He conducted the introduction to contact centre leadership remotely with a small group. He weaved his contact centre experience with humour and activities that were appropriate and engaging. At the end, each person agreed that they learnt lots and were going to apply at least one thing back in their role. I would highly recommend CX Skills and Justin for training and support.
Skills for Life!
If you're looking for a contact centre subject matter expert, brilliant communicator, and all-round top bloke, look no further than Justin. Since the course, Justin has taken the time to answer any follow-up questions and will check in occasionally to see how things are going. If you're a new or emerging leader in a contact centre, sign up for this course with Justin – you will not be disappointed and the skills you will learn will set you up for the rest of your career.
"Justin's knowledge and experience in the industry gives you an invaluable insight into how we can improve our operations. The course was very informative and enjoyable!"
"Justin was an excellent teacher, very charismatic with his information delivery. The course was informative, relevant and presented in a logical way that was easy to understand."
"A great experience for anybody seeking to become a leader in the call centre. Clear and comprehensive material that will challenge you to become a better you."
"A great course which just flew! Justin was knowledgable and engaging."
"Justin is a wealth of knowledge and adapts well to the skill of the audience. We will certainly be implementing a few of the concepts we learnt."
"Highly recommend this course to anyone looking to move off the floor into an entry-level management position in contact centres."
"As an existing Team Leader, I found this course helpful in many ways that will help me improve in coaching and training my team"
"It was great to be able to gain further knowledge on how to be a great team leader as well as reinforcing some of the things we were already doing were the right thing!"
"Realistic, meaningful and truly practical approach to current call centre management."
"It was great to be able to gain further knowledge on how to be a great team leader as well as reinforcing some of the things we were already doing were the right thing!"
Private and Public Options
This course is available publicly (with others) or privately (just for your business).
Private Courses
Whilst the public courses can be a great way to interact with others and are perfect for small numbers, sometimes you need more flexibility with the dates and times or you'd like the benefits of training exclusively for your team to 'get everyone on the same page' with basic contact centre management skills.
Along with the ability to choose the dates and times to suit your business, the content can be tailored to meet the needs of your business e.g more on KPIs, less on coaching, painting the 'bigger picture' etc.
Public Courses
The Introduction to Contact Centre Management course is delivered as 2 x four-hour modules delivered via ZOOM and is open to the general public. This is perfect for small numbers of employees attending and the added benefit of meeting and learning from others in the industry (also a great way to help build the network for new starters in the industry).
The times and dates are fixed to enable you to plan ahead around rosters, diaries etc – If you would like to have more flexibility on the dates, times and content refer to our private options.
CX Skills is a specialist training business that only delivers customer experience and customer service related courses facilitated exclusively by industry professionals. Our main website, CX Central is Australia's most trusted website for contact centre and CX professionals in Australia and we also manage the popular Call Centre Legends Facebook page followed by over 30,000 call centre employees.
As well as training solutions, we also provide CX & Contact Centre consulting services using the same practices, processes and methodologies that we use in our training courses so you can rest assured you'll be learning best-practice skills that work in the real world.
Upcoming Public Courses for the Introduction to Contact Centre Management course
Help upskill, prepare and inspire your new and existing Team Leaders on the basic fundamentals of contact centre management
View Course