Contact Centre, Customer Experience (CX) and Customer Service training specialists. 
Select the training you need:
UPCOMING ONLINE TRAINING COURSES
CX Skills has an average customer rating of 4.9 out of 5 stars across all courses (based on 117 reviews)
Informative, Educational and Fun!
Review of June 2022 Contact Centre Management Fundamentals
A great course that supports Call Centre managers, no matter what their experience!
Strongly encourage anyone who manages a Call Centre, or has a Call Centre in their department to sign up and take this course! You won't regret it.
Review of June 2022 Contact Centre Management Fundamentals
Daniel has an amazing ability to connect with people. He is very personable, and has this amazing ability to bring training content to life!
Queensland University of Technology
Review of June 2022 Contact Centre Quality Assurance Training
I thoroughly enjoyed workshopping Quality Assurance with Daniel. Daniel introduced us to the structure, framework and application of Quality Assurance in a Contact Centre environment, providing some really key techniques to ensure successful implementation.
If you are looking to implement a QA program in your business or to future proof the quality of Service Delivery Team, I highly recommend taking this course.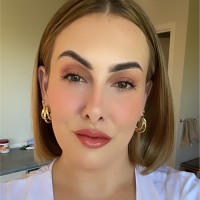 Quality and Training Lead
Invaluable tips on how to manage difficult customers
Review of Managing Difficult Customers (Private class)
The video outlining the 5 chairs presented a succinct and excellent outline of how to respond when faced with a dilemma or difficult situation. There are aspects of the course that stood out for me, such as the enquiry confirmation. This is an aspect that I believe the team could really benefit from as in my experience it is not used enough.
The use of negative/positive words role play certainly enhanced to me and the team how easy it is to use a word or phrase that could make a difficult situation worse or better. Overall the pace and engagement with the participants was about right for me. The trainer provided some good examples and was able to convey and deliver the course content in an engaging way.
I would recommend the course to any person who deals with customers service.
Service Centre Team Leader
Department of Transport and Main Roads
As well as customers sending us reviews/testimonials directly after a course, we are also grateful for customers also leaving us a review directly on Google with the latest reviews listed below.
Contact Centre Training Courses
When it comes to contact centres, one thing is for sure – they are diverse! From small contact centres to large, inbound to outbound, sales, service, technical support, complaints, telephone account management and so one there are literally hundreds of different call centre 'types' that have all evolved to meet the needs of their respective business. 
So whether its customer service training, sales training, learning how to run an efficient contact centre operation, be a better team leader, how to design a quality assurance program and so on, CX Skills has a range of call centre courses all designed and delivered by proven industry experts to help you deliver a best-practice contact centre operation.
And with Contact Centres more than just phone calls, we've also got great training courses for live chat, email customer service, managing difficult customers and more. 
Customer Service Training Courses
Customer Service training doesn't just belong to the contact centre. Whether its customer service teams, admin staff,  retail staff, field staff and so on, anyone who has interaction with your most valuable commodity, customers, can all benefit from enhancing their customer service skills.
From learning how to have effective conversations, handling objections or difficult customers or learning how to make the customer feel like the most important person in the world, we've got a range of customer service training courses that will empower your teams with the skills they need to excel.
And it's not just in the call centre or retail counter, we also have customer service courses for Live Chat and Emails to ensure your customers receive great customer service no matter which channel they choose to engage in.
Customer Experience (CX) Training Courses
Employee Wellbeing Training Courses
No one ever said that working with customers all day is easy! Whether it's working in a contact centre, retail store, office, warehouse and so on, having to put on a smile and help customers all day long can be tough for anyone. Even when things are going well, it can just be hard work some days as your own energy levels, aches and pains and life outside of work all take a toll.
And then there are factors you can't control – customers can be frustrated by a whole myriad of issues from stock shortages, product failures, long wait times, policies and procedures and so on and the customer service employees are typically in the direct firing line.
Now more than ever it's important to ensure we equip employees with the skills to enable them to consistently perform at their best both at work and at home so we've recently introduced a range of courses designed just for frontline employees including Workplace Resilience, Stress Management and How to Manage Difficult Customers.
Online, Public, Private & Self-paced Training Courses
All of the CX Skills contact centre, customer experience and customer service courses can be delivered online (live via ZOOM teleconferencing) or in-person subject to the current applicable COVID restrictions.
From short online courses or half-day courses to brush up on some skills, one-day courses for call centre agents and emerging leaders through to high-performance management programs delivered over multiple days, we have a range of training courses and workshops to suit all skill levels, diaries and budgets.
Our public courses are a great way to interact with others with fixed dates and times to enable you to plan ahead. Private courses offer more flexibility with dates and times and can be a cost-effective method to train larger groups.
For those that like to train at their own pace, we are continually adding self-paced training courses across a range of different topics.
Contact centre, Customer Service and Customer Experience (CX) training courses to suit all skills, experience and budgets.
The customer service, customer experience and call centre training specialists across Australia and the Asia Pacific
We offer both online and onsite training programs to Melbourne, Sydney, Adelaide, Perth, Brisbane, Hobart, Darwin and Canberra as well as New Zealand, Singapore, Malaysia, Hong Kong, China, Thailand, Vietnam, Fiji, PNG and a whole lot more (subject to the latest COVID restrictions).
With online training, we've been able to expand our course offerings globally and we've been thrilled to have students join us from all over the world including the United Kingdom, USA, Europe and more!
CUSTOMER SERVICE, CX & CONTACT CENTRE SPECIALISTS
CX Skills only specialise in training courses directly related to the Customer Service, Customer Experience & Contact Centre industry.
RESULTS BASED ON EXPERIENCE NOT THEORY
Our courses aren't put together by academics and delivered by corporate trainers. All of our courses are designed and facilitated by industry experts so you benefit from decades of experience and learn from trainers that can speak with authority.
GENUINE INDUSTRY EXPERT TRAINERS
We only partner with the best trainers in Australia and from across the world to ensure you learn directly from proven industry experts.