Customer Service Training in Adelaide
It might be known as the City of Churches (and a cracking place to pick up a nice bottle of wine or two) but Adelaide also has a thriving call centre industry so it's not surprising that there are also lots of options for call centre and customer service training in Adelaide.
CX Skills is an Australian owned Customer Experience and Contact Centre training business with all our courses built and facilitated by industry experts – not lecturers or generic corporate trainers.
We have courses for frontline call centre agents including live chat, emails, handling difficult customers and so on through to executive courses on Customer Experience Management, Contact Centre Management and more.
Where can you find Customer Service Training Courses in Adelaide?
CX Skills provides training courses specifically for Customer Experience and Contact Centre professionals and rather than you having to jump on a plane to either Sydney or Melbourne for some professional training, we are coming to you!
CX Skills provides public training courses specifically for CX and Contact Centre professionals when it is COVID safe to do so.
We can also come directly to you and deliver our public courses in the comfort of your own facility or customise a complete training solution for you.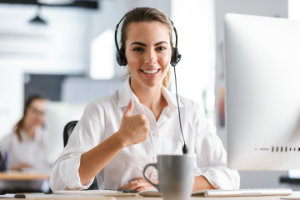 Venues for CX & Call Centre Training  in Adelaide
When we are physically able to run our CX, Contact Centre and Customer Service courses in Adelaide again we will source the best venues that will provide the best value so we can keep our course fees as low as possible.
To do this, we will often wait to confirm the final venue approximately two weeks prior to each course date to enable us to secure a training facility that provides the best learning space aligned to the number of training course participants.
All our courses, however, will be in the Adelaide CBD location unless we specify otherwise.
Upcoming CX, Call Centre & Customer Service Training in Adelaide
With COVID-19 we have suspended all our Customer Service training courses in Adelaide until it is safe to resume. But don't worry – we now offer all our courses online and delivered via ZOOM. Search all our available courses below or learn more about our private training course options >