Contact Centre & Customer Service Training in Sydney
Sydney is home to hundreds of call centres located from the middle of the CBD through to regional centres in Penrith, Newcastle, Central Coast and more.
Also home of the Auscontact Association head office, the Sydney call centre industry is well established and many of the big call centre industry conferences are held in Sydney attracting participants from all over the country.
Unfortunately, the high price of real estate in Sydney, especially in the city, has forced many of the call centre operators to move outside of the CBD area however you will still find plenty of contact centres all located within a 30-minute commute of the CBD.
When it's safe enough to do again (thanks to COVID), CX Skills will be providing a number of one and two-day call centre and customer service training courses in Sydney to enable you to learn without having to leave your state! But until then, all our courses are now available online and delivered live via ZOOM so you can continue to receive Contact Centre and Customer Service training in Sydney without even having to leave home!
CX Skills is an Australian owned Customer Experience and Contact Centre training business with all our courses built and facilitated by industry experts – not lecturers or generic corporate trainers.
We have courses for frontline call centre agents including live chat, emails, handling difficult customers and so on through to executive courses on Customer Experience Management, Contact Centre Management and more.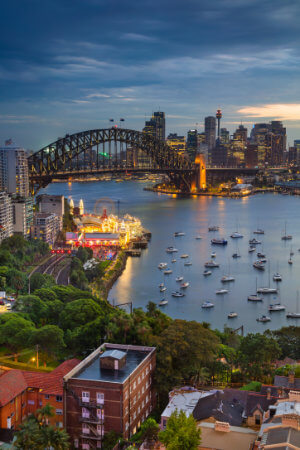 Where can you find Customer Service Training Courses in Sydney, Australia?
When it comes to running our CX, call centre and customer service training in Sydney there are thankfully some great venues to choose from!
We offer a range of public courses (when its COVID safe again to do so) and we can also come directly to you and deliver our public courses in the comfort of your own facility or customise a complete training solution for you – whether you are in Geelong, Ballarat and Bendigo, Mildura and so on.
Venues for CX & Call Centre Training  in Sydney
When we are physically able to run our CX, Contact Centre and Customer Service training in Sydney again we will source the best venues that will provide the best balance of a great learning environment, one that's easily accessible and that provides the best commercial value so we can keep our course fees as low as possible.
To do this, we will often wait to confirm the final venue approximately two weeks prior to each course date to enable us best align the facility to the number of training course participants (no point having a room that holds 50 people if there is only 15 in the course).
For the purposes of planning though, all our courses will be in a Sydney CBD location unless we specify otherwise.
Upcoming CX, Call Centre & Customer Service Training in Sydney
With COVID-19, we have suspended all our face-to-face Customer Service training courses in Sydney (and anywhere in New South Wales) until it is safe to resume. But don't worry – we now offer all our courses online and delivered via ZOOM. Search all our available courses below or learn more about our private training course options >