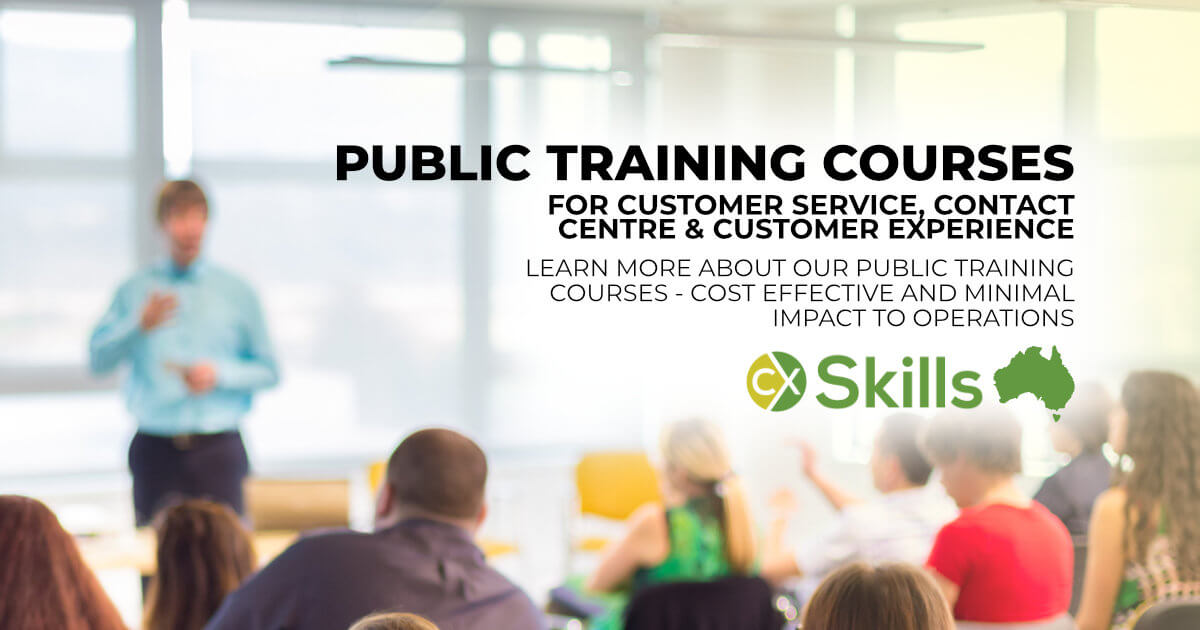 Our public training courses delivered via Zoom have an average rating of 4.9 out of 5
CX Skills Public Training Courses
CX Skills offers both public training courses (anyone can purchase a ticket to a course) and private training courses that are just for your employees.
Whilst private training courses can be an effective method for training larger teams/groups, there are also some substantial benefits in attending one of our public training courses that we have outlined below.
Our public training courses can be delivered online (most common) or when COVID allows, we also run public training courses in locations typically around Australia with Melbourne, Brisbane and Adelaide the most common but, of course, its always great to get to Sydney, Hobart, Perth and plenty of regional cities when we can!
Whilst we are based in Australia, with contact centre, customer service and customer experience best-practices truly global (as are many of our training partners), our online public training courses are also popular with students from all over the world adding to the training experience.
Benefits of Public Training Courses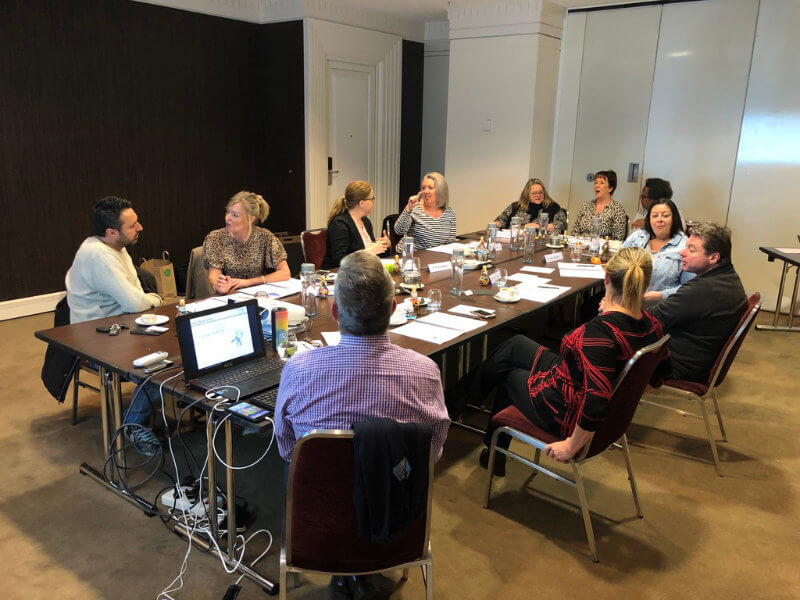 All of our public training courses are available online or onsite*.
*Any onsite training is subject to COVID restrictions. Please note that currently (2022) with the volatility of COVID and its associated variants, it's still quite difficult (and costly) to plan too far ahead for any onsite training with securing a venue and travel, particularly interstate and overseas very challenging.
The public training courses are very popular and we consistently received great feedback from course attendees. You can read some of the latest testimonials below or click here to read all our customer testimonials >
Thank you to Daniel, Marcus and Justin for this presentation, though we think we know a fair amount of "what customers want" and "how customers like to be treated" and "how to speak in an email or over the phone", it's always a good lesson to hear how others would present and solve a customer complaint. The presentation was extremely valuable and gets the juices flowing and really makes you think before responding to emails.
Customer Relations Executive
Helpful, practical advice
Review of December 2021 How to Monitor and Coach Contact Centre Agents
Thanks Daniel and Justin for running another course full of helpful and practical advice. The lessons learnt in this coaching and monitoring course can be applied to many aspects of our day to day work.
Team Leader, Customer Service and Education
Review of December 2021 How to Monitor and Coach Contact Centre Agents
I have taken many learnings from this course. Daniel presented in an delightfully engaging manner and provided a wealth of knowledge and insight. I see a lot of long term benefit from this course. It has sparked new ideas, and has shifted my mindset in several ways. Daniel provided many practical tools to utilise, and presented some fantastic ideas and valuable feedback.
Senior Customer Service and Education Officer
Portable Long Service Authority
Superb introduction to taking the leap from consultant to TL/Manager
Review of November 2021 Introduction to Contact Centre Management
My manager advised he wanted me to do this course to get a feel on what it would take to make the leap from a consultant to a TL. Over the two days Justin was able to give me more than enough understanding of the fundamentals that you need to know to take this leap. Very grateful to have had the opportunity and would HIGHLY recommend to anyone in a similar situation.
Senior Customer Response Agent
Excellent foundation course
Review of November 2021 Introduction to Contact Centre Management
Informative information and materials, providing a great foundation understanding; good pace and an engaging presenter in Justin.
A/Director Client Operations
Excellent Contact Centre Management Course
Review of November 2021 Introduction to Contact Centre Management
The course was very informative and most modules relative to our business area. The facilitator Justin, was very knowledgeable and motivating with the quize's. I highly recommend this course for any team leaders or managers who run a call centre.
Available Public Training Courses