Online CX, Call Centre & Customer Service Training Courses
Whilst our in-person public courses can be a great way to meet others and learn about other industries, with the arrival of the COVID-19 pandemic many call centres and customer service teams have, or are, moving to remote/at-home working arrangements.
But just because someone is working remotely doesn't mean the quality of the service they provide needs to diminish!
Whether its moving field teams to a phone environment and teaching them how to have effective conversations over the phone, helping existing teams with skills on how to have difficult conversations or perhaps just giving your staff some strategies on how to be resilient during these tough times we have plenty of options available.
We have already been providing online customer service training for some of our customers so this isn't something new for us!
All our courses are now available to be delivered online and for our normal one-day courses, we break them into 2 x 4 hour sessions as we've found this balance provides better learning outcomes rather than being tied to a computer all day.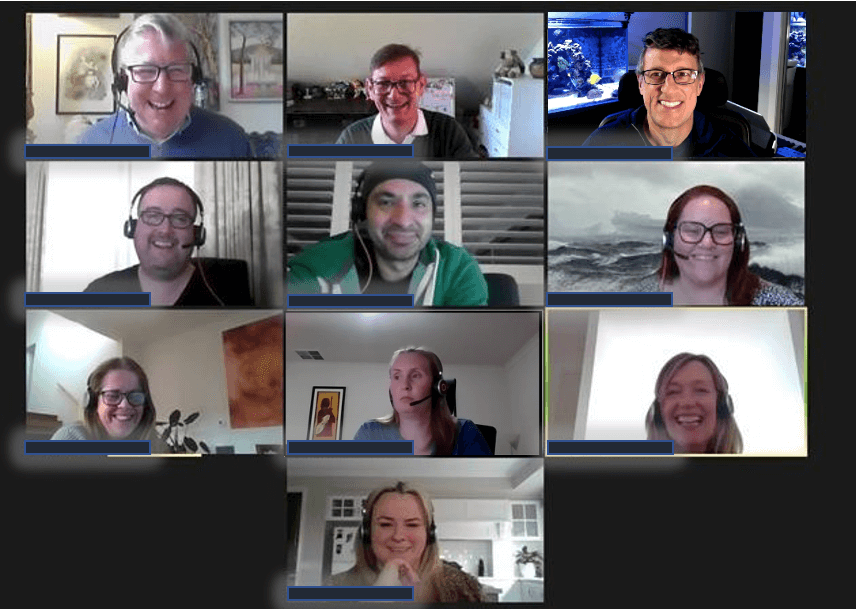 Available online training courses
As well as online customer service training courses, we now offer our full course program online whether its customer service email training, the customer service excellence course, handling difficult customers through to our popular customer experience management fundamentals course.
We are able to use a variety of online training tools  – from Skype, Google Hangouts, Zoom, GoTo Meeting etc we are able to ensure you can clearly see and hear our presenter, and that they can also see you whether it's one to one training, or training an entire team across different locations.
Where we have associated workbooks, they can be emailed to students or provided via an online portal to complete during the training.
Course durations and timings
Just like in the physical world, trying to balance training needs against operational needs can often be a struggle so we offer a range of different durations – from one-hour power sessions through to structured programs over many months.
And because call centres work a variety of different shifts, we can also accommodate a range of flexible hours to deliver our courses.
Online Management courses
As well as having a range of online customer service training courses for frontline staff, we also have a selection of online management courses.
With all of our trainer's former managers, we know how busy it can be trying to squeeze in some learnings at the best of times, let alone in the middle of a pandemic and/or working from home. But learning, of course, should never stop and now can be a perfect time to upgrade your skills for the challenges of the new world.
All our online management courses have a maximum of 4 hours duration each day enabling you to still keep on top of critical work functions.
Popular online management courses include:
Online course delivery options
All of our online courses can be delivered publicly or privately:
Public Courses
Our publicly available online courses enable you to enrol as few as one employee making them a cost-effective way of upskilling your employees.
The public courses can also be a great way to interact and learn from others in either the same or different industries.
Each course has fixed times and dates making it easy to plan around shifts, holidays, induction periods etc.
Private Courses
Whilst the public courses can be a great way to interact with others and are perfect for small numbers, sometimes you need more flexibility with the dates and times or you'd like the benefits of training larger groups of agents within your business.
Our online private courses can deliver the same course with dates and times to suit you and we can also include custom-built role plays, simulations and call examples based on your business rather than generic ones we use in our public courses.
Upcoming online CX and customer service training courses: