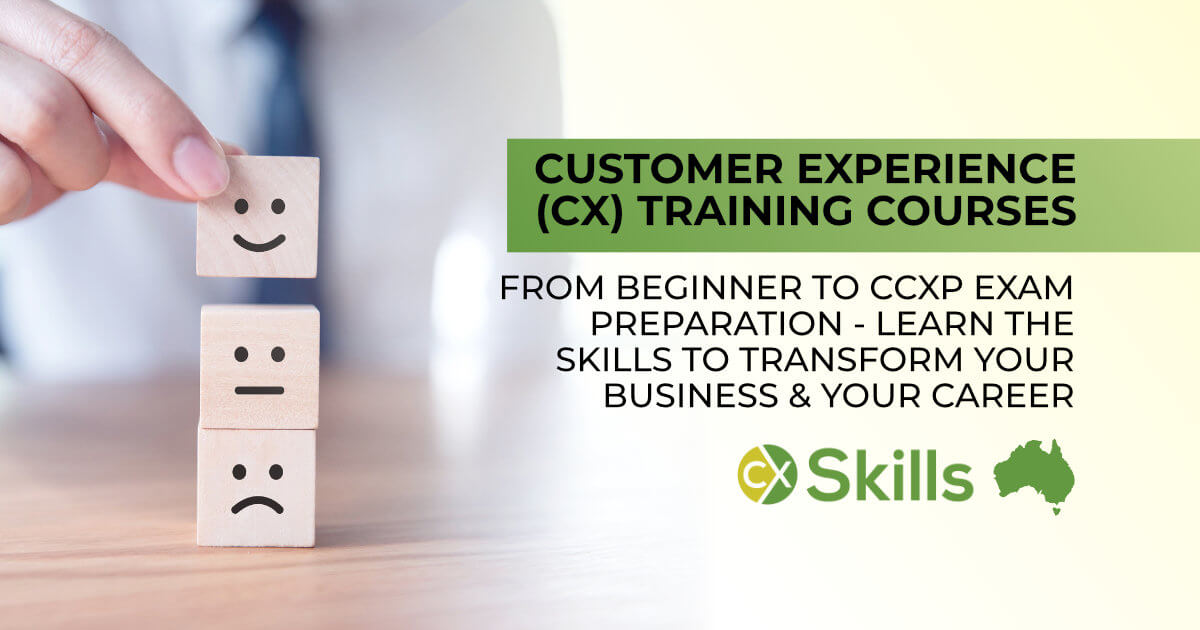 CX Customer Experience Training Courses
Our Customer Experience (CX) courses have an average rating of 4.8 out of 5 stars
Customer Experience or CX for short is a relatively new field (although the concept of looking after your customers is as old as the dawn of time) and there is no shortage of customer experience courses and CX training available to arm yourself with the latest skills.
Our focus at CX Skills is to bring you the best Customer Experience training courses available designed and delivered by the leading practitioners to ensure the skills you learn are going to be instantly put to use.
Whether it's an Introduction to CX, CX Management Fundamentals, CCXP exam preparation, Customer Journey Mapping, Net Promoter Score (NS) and more - we'll have all our upcoming customer experience training courses listed here.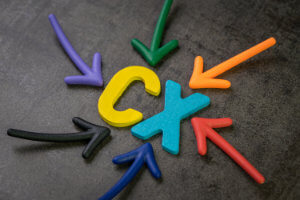 What is Customer Experience?
According to the Customer Experience Professionals Association (CXPA), CX refers to the perception that customers have of an organisation – one that is formed based on interactions across all touchpoints, people, and technology over time.
So it's not just the contact centre or the retail counter staff, but all the interactions a customer has with a brand from marketing, the website, the delivery driver, the instruction manual, the packaging of a product and so on.
How is Customer Experience measured?
Give the wide scope of the customer experience definition, there are lots of methods companies use to measure the customer experience with some of the common CX measurements including:
Why is Customer Experience so important?
We've long known that treating your customers well is good for business. After all, have you ever continued to do business with a company that doesn't value you, was rude to you and so on?
But CX has often been thought of that is something a bit 'fluffy' using words and terms like 'delight the customer' etc.
The truth is, good CX is great for the bottom line:
Customers spend more, stay longer, help promote your business and a whole host of other benefits - and smart businesses in 2021 are leading the charge in making sure their customer experience is front and square in their strategy.
Roles like the Chief Customer Officer are starting to become more commonplace as CX is driven from the executive team down and the thirst for individuals who can help bring customer experience disciplines to a business has never been higher.
In 2020, more than 40 per cent of all data analytics projects related to an aspect of customer experience (Gartner) and in 2021, CX continues to gather momentum as one of the most powerful tools in driving real, sustainable business growth.
Public or Private Courses?
CX Management is moving at a rapid pace and we'll keep adjusting our course offerings to ensure we bring you the very best options available. All of our Customer Experience training courses can be delivered privately or publicly and are designed, updated and delivered by industry experts.
Public Courses
Our publicly available courses enable you to enrol as few as one employee making them a cost-effective way of upskilling yourself or a select few in the latest CX management skills.
The public courses can also be a great way to interact and learn from others in either the same or different industries.
Each course has fixed times and dates making it easy to plan around shifts, holidays, induction periods etc.
You'll find a list of all our upcoming public Customer Experience Training Courses at the bottom of this page.
Private Courses
Whilst the public CX training courses can be a great way to interact with others and are perfect for small numbers, sometimes you need more flexibility with the dates and times or you'd like the benefits of training larger groups of agents within your business.
Our private courses can be delivered in-house or online with dates and times to suit you and are often a powerful way to ensure everyone in your business is 'on the same page' to drive CX results.
We're incredibly proud of the customer testimonials we've received for our Customer Experience courses. You can read some of the latest below or you can read all of our customer testimonials here >
Highly recommend the Customer Journey Mapping course!
Review of Customer Journey Mapping (Private Course)
Shane is a fantastic facilitator who guides you through this practical, hands-on course where you get to create your own customer persona and journey map using Mural, an online journey mapping and collaboration tool. Whether you're new to customer journey mapping or just want a refresher, this course will cover everything you need. Highly recommend!
Organisational Development Business Partner
Canterbury Bankstown Council
Review of Customer Journey Mapping (Private Course)
A great session with Shane giving us some good insights and practise with Customer Journey Mapping.
Organisational Development Lead
Canterbury Bankstown Council
Review of Customer Journey Mapping (Private Course)
I loved that there was a focus on practical learning and how the theory tied in with our discussions. It was great as well to think from a customer point of view as sometimes we can get lost and focus on what the organisation wants to do, rather than what the customer needs. Overall, great learning experience.
Canterbury-Bankstown Council
Great learning experience
Review of Customer Journey Mapping (Private Course)
Great session that builds your understanding of the foundations of Customer Journey mapping. Shane was great really interactive and a lot of fun!
Manager Corporate Development
Canterbury Bankstown Council
Enlightening and educational delivered by an expert
Review of September 2021 Customer Experience Management Fundamentals
A professional course taught by a professional. Everyone in the course was involved. Daniel was well knowledged, and patient. He gave us plenty of examples and said we could reach out to him in the future for any doubts or questions we might have.
Great course that provides a comprehensive overview of the fundamentals of CX
Review of September 2021 Customer Experience Management Fundamentals
Daniel is a terrific communicator that is very focused on making sure that everyone has the opportunity to get what they need. This is a great course for those that are both beginning their CX journey as well as those that want to reinforce and refresh their approach to CX. It is a very logical and structured course that I would not hesitate to recommend to anyone interested in this growing field.
Head of Customer Experience
CX Skills is a specialist training business that only delivers contact centre, customer experience, customer service and leadership related courses facilitated exclusively by industry professionals.  We're one of the founding members of the Australian Customer Experience Professionals Association (ACXPA) and we are committed to helping Australia to be recognised as global leaders in Customer Experience.
We've trained thousands of staff across a diverse range of businesses and we're proud of the amazing customer testimonials we've received directly and on Google reviews (the most recent listed below) so you can rest assured your training is in good hands.
Available CX Training Courses
Learn more about the different Customer Experience training courses by clicking on the buttons below or see a list of all the upcoming publicly available courses you can purchase a ticket to at the bottom of this page.