Learn how to manage and lead employees training course
There is overwhelming evidence that businesses that focus on improving the Employee Experience (EX) outperform organisations that don't.
And while that may not be an earth-shattering revelation, the reality is the majority of employee engagement surveys conducted continually suggest it's an area most organisations are not performing well at.
Drawing from our work with Managers & Team Leaders around the world, we designed this How to Manage and Lead Employees training course to help Management Team Members understand the practices, behaviours & practical ideas to lead, engage and create a better experience for their people (e.g. Employee Experience).
The four online modules (each four hours in duration) will provide participants with the skills to create amazing workplaces arming them with the critical components that make a great leader:
Leadership and Management
Empowering Team Leaders to succeed
Performance management & conversations
Employee Engagement and Culture
The modules are a combination of theory, great stories, lots of practice and of course, all delivered in a fun and welcoming environment that will ensure that at the end of the course, you'll be ready to put your skills straight to work with confidence.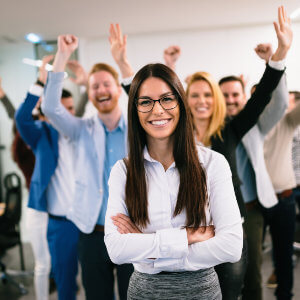 Who should do this course?
This How to Manage and Lead Employees training course is primarily designed for managers within a contact centre environment however the skills will benefit anyone who manages employees in any environment. Typical roles would include:
Team Leaders/Supervisors
Contact Centre Managers
Retail/Store Managers
General Managers
VP's
Directors
Human Resources
You'll learn how enhance the Employee Experience (EX) over four core modules:
Module 1:   Leadership & Management 
In our experience working with Managers around the world – some people want to make this too complicated.
And that makes it hard to understand and even harder to do.
We define Leadership – and examine what the best leaders use to inspire people to achieve a shared goal.
And we define Management – and work through how the best Managers guide people to achieve their potential.
Because as a Leader you do both.
Module 2: The Roles & Responsibilities of Team Leaders
One of the most important things a people Manager needs to think about is this. Where does my time go? And is this the best way to spend my time?
In this module, we look at data to help us decide where time is best spent, conduct an intensive time & motion study on where time is actually spent and compare the two.
We also work together to design & build a Success Profile for today's Manager.
One that we can use – and that we can help others use too.
Module 3: Performance Management & People Conversations
Your organisation needs outcomes. Your people need the guidance & motivation you have on offer.
In this module we spend a lot of time on the different conversations you'll have with each person who works with you.
From the 'good' conversations such as praise, and recognizing something 'well done' through to dealing with the more challenging conversations you need to have to help folks learn, keep on track and understand the consequences of what they're doing (or not doing).
Module 4: Employee Engagement & Culture
It's easy to get confused. What's the difference between Employee motivation, satisfaction & engagement? And what the heck is Employee Experience?
Because now everyone is talking about that too. Does that mean we have to go back and undo and redo everything we know about people?
In one of our favourite modules in any course, we untangle all of this and get deeply practical. Because once you know what these things are, why they matter and how to bring them to life – it gets a lot easier.
And we close out the module with a look at Culture – and how you can contribute to building a better one where you work.
Looking for other options?
Looking for other options?
If you work in a contact centre environment, we also have a dedicated course on how to monitor and coach contact centre agents.
Split over 2 x 4-hour sessions for our public courses, it contains 7 modules to help Contact Centre Team Leaders and Managers with practical guidelines for how (and why) you need to make time for coaching, different approaches to coaching and the 'how-to' of coaching successfully using our proprietary 7-Step Coaching Process that has been used to train thousands of Team Leaders around the world.
View the How to Monitor and Coach contact centre agents course >
About your facilitator, Daniel Ord
The trainer for How to Manage and Lead Employees training course is Daniel Ord from OmniTouch International – recognised as one of the leading customer experience and contact centre trainers in the world.
Daniel has trained over 50,000 participants across over 40 countries and is regularly featured in leading customer management publications and he has been a regular visitor to Australia for over 20 years.
Credentials-wise, Dan is a Certified Customer Experience Professional (CCXP), one of only a handful of recognised CXPA trainers in the world, an International Customer Management Institute (ICMI) Certified Associate, a Call Centre Industry Advisory Council Training Partner (CIAC), Net Promoter Certified and Daniel was the first to bring professional management level Contact Centre certification to Asia back in the early 00s (he was based in Singapore for 20 years).
Daniel is consistently regarded as the best trainer in the industry with his incredible subject matter expertise, excellent storytelling with real-world examples, a great sense of humour and a clear passion for the industry and helping people excel.
So it's not surprising to note that despite all the numerous industry accolades and recognition, it's the Customer Testimonials Daniel is most proud of and you can read a selection of his recent testimonials below.
The How to Manage and Lead Employees online training is delivered via Zoom Teleconferencing and users will be sent any required materials prior to the course commencing. We offer this course both publicly and privately with the differences outlined below:
Public Courses
The How to Manage and Lead Employees is delivered as 4 x four-hour modules enabling you to learn your skills with plenty of time to practice and apply your new learnings in between each session.
The times and dates are fixed to enable you to plan ahead around rosters, diaries etc.
If you would like to have more flexibility on the dates, times and content and would like to train multiple leaders please refer to our private options.
Private Courses
Whilst the public courses can be a great way to interact with others and are perfect for small numbers, sometimes you need more flexibility with the dates and times or you'd like the benefits of training exclusively for your team.
This course is well-suited to private courses where you can involve the multiple stakeholders required to build your Quality Assurance Framework, with the ability to choose the dates and times to suit your business.
CX Skills is a specialist training business that only delivers contact centre, customer experience, customer service and leadership related courses facilitated exclusively by industry professionals.  We're one of the founding members of the Australian Customer Experience Professionals Association (ACXPA) and we are committed to helping Australia to be recognised as global leaders in Customer Experience.
We've trained thousands of staff across a diverse range of businesses and we're proud of the amazing customer testimonials we've received directly and on Google reviews so you can rest assured your training is in good hands.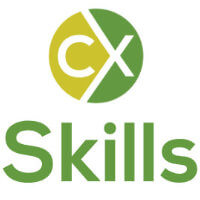 Pricing and Payment Options
The How to Manage and Lead Employees course facilitated live by Daniel Ord is 1,797.00 AUD ex GST per employee.  Tickets can be purchased instantly with a credit card or you can request an invoice at checkout.
The price includes:
16 hours of live facilitated training with Daniel Ord delivered over 4 half-days (2 x 4-hours) for the public course or a different configuration for private bookings (e.g. 2 x full 8-hour days).
A comprehensive course workbook (delivered electronically)
Available Discounts
Save 15% 

if you purchase 2 or more tickets in the same transaction
If you'd like to train your whole leadership team in a private session please contact us for further information and pricing.
Purchase a ticket to the How to Manage and Lead employees training course
There is currently no public 'How to Manage and Lead employees' courses available. You can register your interest to be notified when we release the next public date on the form below.  This course is still available for private delivery enabling you to take the whole team 'on the journey' along with flexibility over the course dates, times and duration. Contact us for pricing and availability.