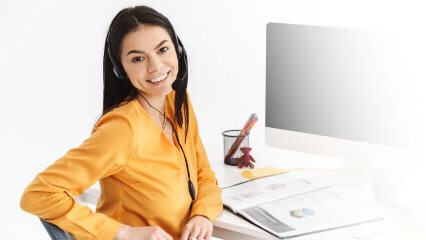 September 2022 WFM for Contact Centre Team Leaders
Learn the basics of Workforce Management applicable to any contact centre
Workforce Management is an important function in contact centres but one that is often misunderstood by people outside the WFM team.
This September 2022 WFM for Contact Centre Team Leaders course is designed specifically for call centre team leaders, managers and anyone with a stake in the workforce management process to help them better understand the challenges involved; the impact of on the day staff movements and strategies that can be put in place to optimise the process.
The September 2022 WFM for Contact Centre Team Leaders course is designed to give your managers the tools they need to make better decisions, encouraging more efficient planning and delivering a better experience for your customers.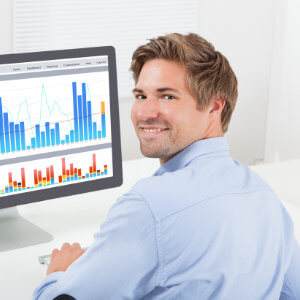 Why invest in WFM training in your call centre?
One of the biggest expenses for most businesses is labour. And when it comes to the call centre, labour costs are typically the largest percentage of your costs. Whilst there is (and will increasingly be) software and systems that can automate some customer enquiries, the majority of call centre work is resource-intensive and that comes with a high price tag.
Aligning your most valuable resources (call centre employees) with customer demand provides a host of benefits. The most obvious is cost (you need less labour to achieve the same if not better result) but there are also positive benefits to Employee Engagement and Customer Experience. They, in turn, reduce costs by lower turnover, higher customer retention etc.
By understanding and applying WFM principles you'll improve the outcomes for your customers, your business and your employees.
The September 2022 WFM for Contact Centre Team Leaders teaches the basics of workforce management and is designed specifically for team leaders or those with an interest in understanding the fundamentals of workforce management practices.
Participants will learn the importance of workforce management and gain insight into techniques used to help make better business decisions and identify resourcing requirements to become more effective leaders.
Who should do this course?
The September 2022 WFM for Contact Centre Team Leaders training course is specifically designed for the call centre/contact centre environment.
Typical roles include:
Emerging Contact Centre Leaders (e.g. 2IC, deputy Team Leader etc)
Contact Centre Team Leaders
Contact Centre Managers
Anyone with a stake or interest in the workforce management process
September 2022 WFM for Contact Centre Team Leaders Course Outline
1 Day of Live, Facilitated Learning
The September 2022 WFM for Contact Centre Team Leaders training course has been designed specifically for employees wanting to learn the basics of Workforce Management in the contact centre.  The course includes four modules listed below delivered over 1 day (online) facilitated by the Workforce Optimisation experts in Australia, CallDesign.
MODULE 1: INTRODUCTION TO WORKFORCE MANAGEMENT
With over 70% of contact centre operating costs being related to personnel, it is critical to ensure the right number of staff are in place to optimise the customer experience.
You will gain an understanding of what workforce management is; why it is so important and the challenges that organisations face when trying to optimise the customer experience
We will cover:
The role of workforce management
Why workforce planning is so important
The challenges associated with optimising the customer experience
MODULE 2: WORKFORCE MANAGEMENT 101
To lead a call centre team, it is important to understand what causes fluctuations in service levels. That means understanding the basics of workforce management.
We provide insight into the importance of workforce planning from a manager's perspective. This includes an overview of forecasting, scheduling and real-time management empowering you as a team leader to make better business decisions.
We will cover:
Forecasting- how and why historical data is analysed and the drivers that influence demand
Scheduling- balancing customer service requirements and meeting service level goals with the scheduling preferences of your staff
Real-time management/ Service Level Planning – strategies to optimise staffing decisions throughout the day
MODULE 3: THE POWER OF ONE
It is important for employees to understand the role they play in building customer relationships as well as impacting the overall service that is provided to customers. Everyone has a role to play and everyone is important!
Team leaders will learn how to explain the impact staff have on service level and customer experience as well as occupancy and profitability.
We will cover:
The impact each individual has on the customer experience
The impact on workload, occupancy and service level when staff are not where they should be
MODULE 4: WORKFORCE ENGAGEMENT MANAGEMENT
Happy staff make happy customers. In fact, academics and business leaders around the world agree that poor staff motivation and high levels of disengagement can lead to a poor customer experience – quite simply, if your staff aren't willing to put in the effort, your customers will notice.
Therefore it is essential that team leaders are highly competent in managing engagement levels and encouraging better participation and performance.
The final module covers the strategies and techniques necessary to help your managers motivate and engage their teams. It outlines how to motivate staff; where rewards and recognition can fit into your day-to-day process: and a number of proven techniques that can ensure your workforce engagement management initiatives are a success.
We will cover:
The basic principles of staff motivation
Recognition and rewards strategies
Proven techniques to ensure workforce engagement success
Built for Online Training
This September 2022 WFM for Contact Centre Team Leaders course has been specifically designed to be delivered online (e.g. Zoom/Microsoft Teams etc) over a single day. There are plenty of breaks scheduled to enable you to stay focused and attend to any urgent matters.   
The course link and electronic course workbook will be sent to all course participants the day prior to the course commencing.
The course is available for public or private delivery with the differences explained below.
The September 2022 WFM for Contact Centre Team Leaders training course is delivered online and facilitated by the team at CallDesign. The training date and times are as follows:
Tuesday 20th September 2022
09:00 to 17:00 AEST/Melbourne (depending on the final class size the times may vary a little)
Breaks are included throughout the day
Delivered online (the link will be provided after booking)
Dates don't suit?
Click here for other upcoming dates or contact us about conducting a private training session just for your team that provides maximum flexibility with the dates, times and duration of the training.
For over 20 years Call Design has been providing Workforce Optimisation solutions for businesses as well as consulting, training, and a range of other services to improve the efficiencies of contact centres and back-office operations.
Their consultants are experts on WFM best practices.   They've been leaders in the Australian contact centre, retail and back-office industries since 1999 with a reputation for delivering high-quality solutions so CX Skills is thrilled to partner with them to deliver our WFM courses.
CX Skills is a specialist training business that only delivers contact centre, customer experience, customer service and leadership related courses facilitated exclusively by industry professionals.  We're one of the founding members of the Australian Customer Experience Professionals Association (ACXPA) and we are committed to helping Australia to be recognised as global leaders in Customer Experience.
We've trained thousands of staff across a diverse range of businesses and we're proud of the amazing customer testimonials we've received directly and on Google reviews so you can rest assured your training is in good hands.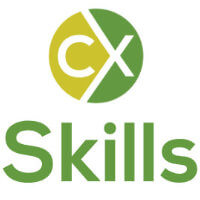 Pricing and Payment Options
The one-day September 2022 WFM for Contact Centre Team Leaders training course facilitated live by CallDesign is $697.00 AUD ex GST per employee.  Tickets can be purchased instantly with a credit card or you can request an invoice at checkout.
The price includes:
One full day of live facilitated training by CallDesign
Course workbook (delivered electronically)
Available Discounts
Save 15% 

if you purchase 2 or more tickets in the same transaction
If you'd like to discuss a private training session just for your team, please contact us for further availability and pricing.