August 2022 Phone Customer Service Booster Training Course
The Phone Customer Service Booster training course has an average rating of 5 out of 5 stars
The August 2022 Phone Customer Service Booster course is designed as a short-duration (3-hour) 'booster' course perfect as a refresher for existing employees or for new starters to make sure they start off their customer service journey learning core fundamentals on how to provide good customer service.
The course goes beyond traditional customer service training tropes such as 'always have a smile in your voice' and 'use the customer's name 2 or 3 times in a call'.
This is a program that has been three decades in the making. It leverages the insights and assessment of more than 50,000 phone calls and a nearly 30-year career spent training and coaching phone customer service skills.
The course covers the most critical and impactful behaviours needed to drive successful call outcomes. Crucially it doesn't teach scripts (they don't work!) but does provide a structure for phone calls where staff communicate in key moments with energy, empathy and simplicity.
In particular, staff will learn how to master the start and the finish of any phone call and how to check for understanding, comfort and resolution throughout. They will also learn and practice a simple but powerful 2-step method for dealing with more difficult customers and situations they may encounter.
August 2022 Phone Customer Service Booster Course Fast Facts
Built specifically for online training!
This August 2022 Phone Customer Service Booster training course has been specifically adapted to be delivered online with high engagement and learning outcomes enhanced by the short bursts of interactive and engaging development methods.
At just 3-hours, it will have minimal impact on your existing operations and your employees will have the capacity to focus on our session whilst still having time to practice or take on additional learning like products & services training, systems training etc and then jump back on the phone and put their new skills to immediate use!
The course is delivered via Zoom which is easily accessible to anyone that has an internet browser.
Whilst not mandatory, we do recommend having the camera enabled to maximise the learning experience.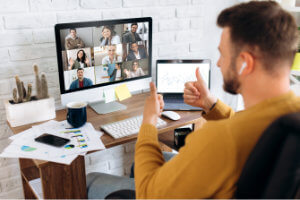 Who should do this course?
The skills we teach are applicable to all industries, products and services and for any phone-based role.
Typical roles include:
Call centre agents (sales or service)
Customer service staff
Office/admin employees who handle customer phone calls
Telephone account management
Complaints teams
If you are looking for our more comprehensive customer service programs, check out our Customer Service Professional or Customer Service Excellence courses that are longer in duration (minimum 8 hours) and cover more in-depth content.
The August 2022 Phone Customer Service Booster training course will teach your staff the critical skills for call handling that the most successful agents in the world use to deliver superior customer experiences and efficient first contact resolution.
Centred on empathy, action and energy, participants will learn how to be more confident, efficient and effective with every customer interaction they have. The 3-hour training session consists of powerful demonstrations and practice in the essential behaviours with four key modules:
1. How to Engage
How to create a strong first impression and impact at the start of any phone call by showing strong ownership and intent, managing expectations and building trust and confidence to set up the call for success.
2. How to Close
How to create a lasting final impression and confident finish to conversations through a simple method of strong final checks, expressions of gratitude and thanks in a warm farewell. Staff will learn how to avoid those often awkward, clunky finishes.
3. How to Educate
Participants learn how to proactively educate customers through consistent checks of understanding and comfort with key information provided. to gain verbal nods and insight to make good judgements as to what else is needed.
4. Energy & Empathy
Exploration of the critical phone communication techniques and underlying psychology behind how to acknowledge and empathise with customer concerns and objections.
They will learn how to diffuse emotion and take ownership in order to satisfy both a customer's emotional and transactional needs.
The August 2022 Phone Customer Service Booster training course is designed and facilitated by Simon Blair, one of Australia's top Customer Service Trainers and the developer of the Five Degrees Service Experience method.
Simon has trained thousands of agents across Australia with his career spanning 30 years. He's also directly assessed over 50,000 phone calls that have enabled him to continually test and refine his training to ensure he doesn't just teach theory, he teaches what works!
Simon Blair lives in Melbourne and outside of work he's kept busy as a father of 4 kids, including 3 teenagers and a 5-year-old, and as a coach of his twin girls footy team.
He also indulges his love of music when he can as a guitarist and singer-songwriter and is a passionate supporter of the North Melbourne Football Club (yes they do exist!).
You'll also often find Simon talking on a Podcast or two!
Review of Customer Service Booster (Private course)
When we started our work with Simon we incorporated his Five Degrees model into our CX framework. This has helped us deliver improved service through via both our own staff and also those with our outsourced partners. Everyone has reaped the benefits from our improved Service Desk experience to Toyota employees that has come from our long-term partnership.
Manager – Service Improvement
Great feedback from all participants
Review of Customer Service Booster (Private course)
Hi Simon, the training workshops with the team went really, really well. It was such a positive learning exercise for all of them and the feedback I received was great!
Group Manager Training & Development
Exceeded all expectations!
"We weren't sure what to expect when we switched from the classroom training approach with Five Degrees to an online delivery model. It exceeded all expectations and provided an even better experience for staff as well as enhanced learning outcomes. The structured approach of the 5 Degrees model lends itself extremely well to online facilitation. I couldn't recommend it more highly!
Commercial Capability Manager
The Five Degrees methodology provides a clear framework to sustain improvements. It is easy to understand, easy to train and provides a foundation for individual and team improvement.
Business Improvement & CX Manager
"Thought I would let you know that it is the most outstanding Customer Service course I have ever done! From the videos to the role-plays and the general interaction with the guys. They were both professional and fun. Great work guys. Thanks! – Customer Service Training Participant, TAFE NSW
"It is difficult to come up with one part of the training that was my favourite. The whole thing I believe was one of the most inspiring training sessions that I have done in 11.5 years at Aurora. I'm excited at just how much the Five Degrees approach can improve our customer experience – Customer Service Team Leader Training Participant, Aurora Energy
"I would recommend this training as it was insightful and refreshing. Simon really made us step out of our own perspective and into the customer experience. There were things he covered that I was just wowed by. I'm so used to set scripts and pitches but Simon covered the words to say, voice volume, pauses and how to have conversations that makes the customer comfortable to build trust." – Customer Service Training Participant, Philip Morris
"WOW OH WOW, I've just listened to recordings of three of the coaching sessions Simon did. I'm so excited about our upcoming Training with him. The way he delivers his feedback is awesome and he has some really powerful tips for the guys which simplify things." – Customer Service Train-the-Trainer Participant, RACT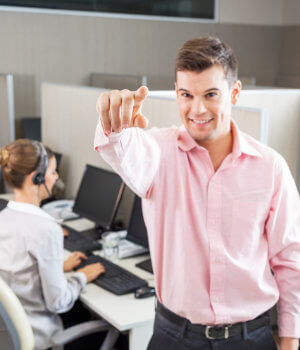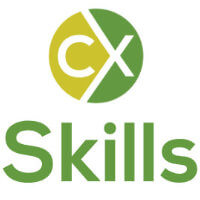 How and when it's delivered
The August 2022 Phone Customer Service Booster course is delivered via Zoom at the following date and time:
Date: Monday 15th August 2022
Time: 13:00 to 16:00 AEST (Melbourne time)
Dates don't suit? See what other sessions are available > or contact us about a private course that can be more cost-effective for larger groups and you have flexibility over the dates and times.
Pricing and Payment Options
The August 2022 Phone Customer Service Booster course is $247 AUD per person ex GST for 3 hours of live, facilitated learning with Simon Blair.
Payment can be made instantly using a credit card or an invoice can be requested (just select your preference on the checkout page).
Save 15% 

when booking for 3 or more staff in the same transaction (note: the discount will be applied on the final checkout page and no other discounts apply).

Save 25%!

  Australian Customer Experience Professionals Association (ACXPA) members receive 25% off this course (no further discounts apply). Learn more about their memberships >
Want to train your whole team or centre? We also offer

volume discounts

for training large teams. Contact us for customised pricing and availability. Phone

+61 3 9008 7287

or

send us a message >