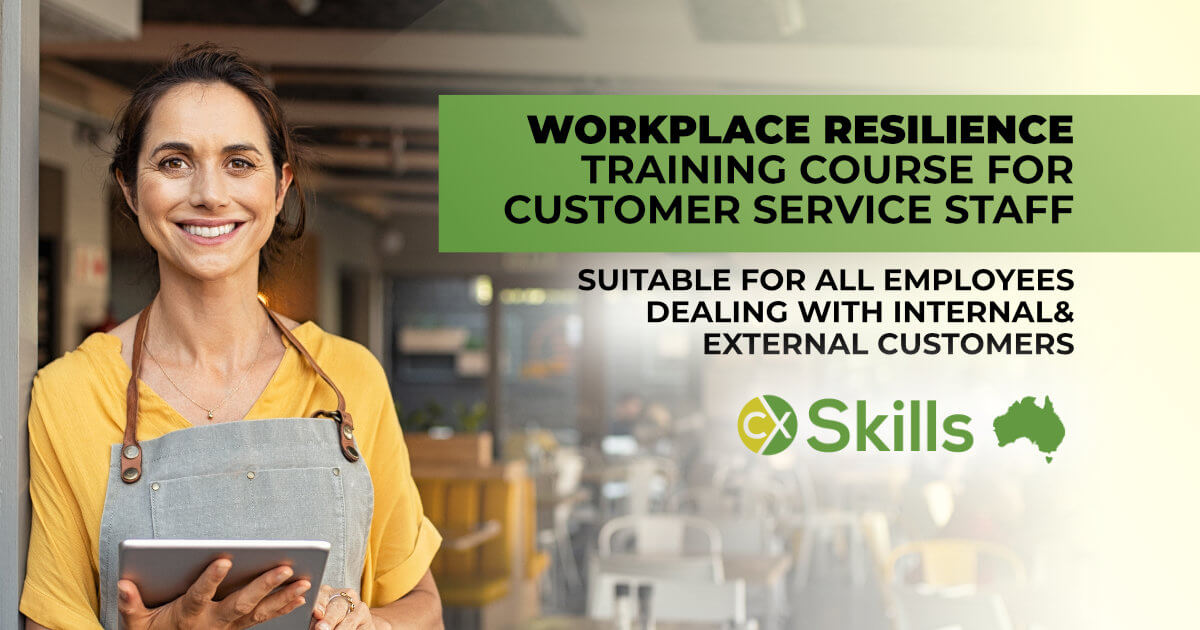 Workplace Resilience for Customer Service Training Course
Building better resilience through health
For employees that work in customer service, workplace resilience is a skill that has been always been at the forefront of importance. Having to put on a brave face for every customer no matter how bad you feel on the inside to try and ensure the customer still has a great experience and if we were honest, to also protect their employment.
Because whilst employees can often deal with hundreds of customers a day across a counter or on the phone,  get one of those interactions wrong and they run the risk of the customer wanting to 'escalate to the manager immediately' or being on the receiving end of some unwanted abuse.
And despite how horrible a customer can be (and we've all seen or heard some horror stories) they are then just expected to smile and handle the next customer like nothing has happened!
Of course, with all that is going on with COVID, employees are facing their own internal stresses as well as being a range of increasing external pressures such as customers who are under more pressure than ever, stock shortages, freight delays, long queues, vaccination status checks, QR check-ins, under-resourced and so on.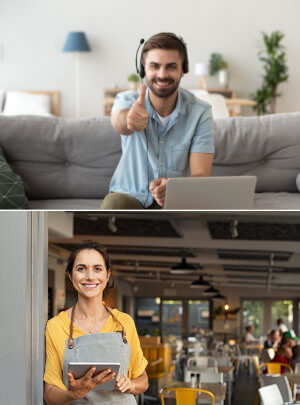 And when employees lack resilience skills it can have a heavy toll on workplaces. A consistent lack of health and resilience leads to burnout and a direct result on productivity, absenteeism and engagement. And with stress-related workers' compensation claims doubling in recent years it can also place businesses under more financial pressure.
The good news is not only will this course benefit your employees, but also your business. Businesses receive an average return on investment of $2.30 for every $1 they invest in effective workplace mental health strategies, making investing in mental health a win-win situation for employers and employees.
The Workplace Resilience for Customer Service staff training course helps equip employees with skills and techniques on how to build better resilience that can benefit your employees at work and at home.
Why invest in workplace resilience training?
It is estimated that almost fifty per cent of employees have left a workplace due to a poor mental health environment and even way back in 2014, a Beyond Blue report indicated that 21% of Australians have taken time off work because they were stressed, anxious, depressed or mentally unhealthy – and more recent data suggests that figure is now much higher.
A KPMG report suggested that in the workplace, employees with mental ill-health are more likely to be absent from work. This has a flow-on effect at a macroeconomic level where mental ill-health costs the economy almost $60 billion per year!
Being under pressure impacts more than just our mental health. Poor mental health leads to poor physical health and poor physical health can impact your mental health so it can be a hard cycle to break.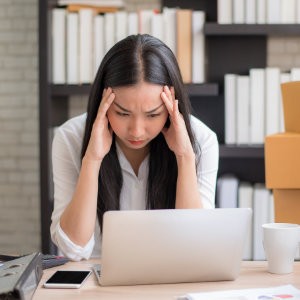 The Workplace Resilience for Customer Service staff tackles resilience from both elements – equipping employees tips and strategies to build mental and physical resilience.
This 3-hour course is designed for team members who want to develop their skills in resilience. A practical session, full of strategies and techniques to enable participants the ability to bounce back quickly and to improve their coping and self-management skills.
We are experiencing, more than ever the need for resilience in the workplace. Challenging situations are becoming more common and knowing how to handle your response to ongoing challenges at work can make all the difference between a team member who is satisfied at work and one that is becoming negatively impacted within their work environment.
Fortunately, resilience and the strategies that lead to resilience are skills that can be learned and that's exactly what we teach in this Workplace Resilience for Customer Service course!
Who should do this course?
The Workplace Resilience for Customer Service Staff is specifically designed for any employees dealing with internal or external customers on a daily basis.
Typical roles include:
Contact centre employees
Customer Service staff
Retail workers
Office/admin workers
Warehouse workers
Account managers
Workplace Resilience for Customer Service Staff Course Outline
3 Hours of Live, Facilitated Learning
The Workplace Resilience for Customer Service Staff training course has been designed specifically for employees who work in a customer-facing role.  The course includes six modules listed below delivered in 1 x 3-hour online session live by Workplace Health and Wellness expert Nant Nissen.
1. What is resilience
Understanding where resilience comes from and how we can build it within ourselves. How to develop strategies long, medium and short term to ensure the physical, mental and emotional health of participants.
2. How to create an environment to physically foster resilience
Having a greater sense of wellbeing physically equates to a greater capacity to undertake challenging situations and to adapt to adversity.
3. How to use your mind to build resilience.
Having the ability to use your mind to guide your behaviour no matter what the challenge is a skill critical to the success of any business.
4. How to build a strong emotional base
To enable participants to respond to challenges as opposed to reacting to them.
5. How to build purpose into the workplace.
Building new patterns, habits and behaviours to ensure long term and sustainable improvement in health and resilience is vital for the development of any team member and any business that wants their team to thrive.
6. How to pull it all together.
Whether it be at the start of the workday, throughout the workday or at the end of the workday, learning how to build health and resilience within your team is critical to the success of any business.
Team members who have the skill of health and resilience not only provide a greater customer experience, but directly contribute in a positive way to the bottom line.
Looking for other options?
Looking for other options?
Optimised for Online Training
This course has been specifically designed to be delivered online over 1 x 3-hour session enabling you to easily schedule employees to receive global best-practice skills with only a minimal impact on operations whether they are working on the frontline, on the phones or working from home.
No downtime travelling to and from the course and more cost-effective than onsite training!
The Zoom link and electronic course workbook will be sent to all course participants the day prior to the course commencing.
The course is available for public or private delivery with the differences explained below.
Private and Public Options
The Workplace Resilience for Customer Service Staff training course is available publicly (with others) or privately (just for your business) with the differences outlined below.
Public Courses
The public Workplace Resilience for Customer Service Staff training course is delivered as one 3-hour session across via ZOOM and tickets are available for anyone to purchase. This is perfect for smaller numbers of employees (you can purchase a minimum of 1 ticket) so you can spread your training out to minimise operational impacts along with the added benefit of meeting, sharing and learning from other employees on the course (this can be a great experience for many attendees in knowing they are not alone).
The times and dates are fixed enabling you to plan ahead – If you would like to have more flexibility on the dates, times and content refer to our private delivery options.
Private Courses
Whilst the public courses can be a great solution for small numbers, sometimes you need more flexibility with the dates and times or you'd like to train entire teams, workplaces etc.
Our private courses are more cost-effective and you can also choose the dates, times and duration of the workshop to suit your business. Where applicable, some of the content can also be customised to help you achieve your business outcomes (e.g. using real case studies, customer situations etc).
About Your Trainer, Nant Nissen
Nant Nissen is a world-renowned expert in the health, fitness and wellness industry with decades of experience helping individuals and corporate clients achieve their health and wellness goals.
Nant makes health and wellness simple – no fad diets, crazy potions, weird yoga poses or a one-size-fits-all approach. Nant empowers individuals with the skills to understand their own signs, signals and symptoms for their body and then provide them with tips, strategies and tools that work.
A regular speaker in the media and with unparalleled academic qualifications, Nant is renowned for creating a world where health is the norm and where people understand the difference between health, fitness and wellness so they can lead their best life.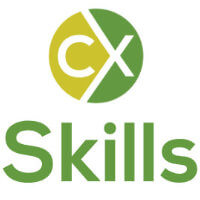 Pricing and Payment Options
The Workplace Resilience for Customer Service Staff training course facilitated live by Nant Nissen is $247.00 AUD ex GST per employee.  Tickets can be purchased instantly with a credit card or you can request an invoice at checkout.
The price includes:
1 x 3 hour live facilitated session by Nant Nissen
Course workbook (delivered electronically)
Available Discounts
 Save 15%

if you purchase 3 to 6 tickets in the same transaction

 Save 20%

if you purchase 7 or more tickets in the same transaction
If you'd like to train your whole team in a private session please contact us for further information and pricing.
Purchase tickets to the Workplace Resilience Training for Customer Service course:
We currently don't have any public courses scheduled. Please contact us to discuss a private session just for your employees!