Description
The world's largest and most successful CX-related certification program
Launch special! To celebrate our new partnership with OCX Cognition and their Net Promoter Score Masterclass you can save $1,000 per course until 31 December 2021. 
By now you've probably heard about the Net Promoter Score® (NPS®) used by businesses all over the world to drive massive transformation based on customer loyalty. It's a simple score. A survey question. A metric. It's the "one number you need to grow."
If you've ever been asked the question "On a scale of 1 to 10 how likely are you to recommend <insert your company name> to a family and friend?' then you've been involved in an NPS survey.
NPS is sold as being easy to use and promises countless riches in transforming businesses and it's been implemented by thousands of companies globally and hundreds of organisations here in Australia.
Yet with so many companies having adopted NPS, so few have enjoyed the transformative impact that it was expected to deliver because most companies have never completed the appropriate training and aren't equipped with the right tools to ensure success.
In short, it's more than a score, it's a methodology!
So if you're company is already using an NPS score, or you're serious about implementing Net Promoter Score methodology successfully into your business you've come to the right place.
This online course is delivered by Richard Owen who literally lead the team that developed the Net Promoter methodology!
Richard's team developed the Net Promoter Score in a joint project with Bain & Company, but its success as a complete methodology took 10 years of thought leadership.
20 Net Promoter conferences, more than 6,000 participants and hands-on involvement in over 1,000 enterprise programs later enables you to learn a thing or two about success and failure for CX – and all those learnings are in this Masterclass!
Delivered by the Co-creators of NPS
This self-paced Net Promoter Masterclass includes:
✓  10 Completely Re-imagined Thought Leadership Frameworks
✓  More than 8 Hours of Original Online Instruction
✓ Direct Access to Subject Matter Experts
✓  Interactive Program Assessment Tools
✓  Complete All Certification Requirements Online
Built on over 10 years of experience, this course will fast-track your NPS skills with the leading NPS certification in the world.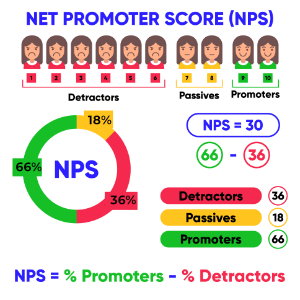 A quick overview of Net Promoter Score (NPS)
The Net Promoter Score (NPS) metric is designed to measure customer loyalty with one simple question. Depending on the score provided by the customer, the customer is categorised as a Detractor, Passive or Promoter.
The research shows that your NPS score strongly correlates to the growth of your business (the objective being the higher the score, the higher the business growth).
By completing this certification you'll understand the Net Promoter methodology including how to set up the survey correctly,  and to ensure you have the tools and systems in place to use NPS to drive change in your business.

Online learning at your pace
Your self-paced Net Promoter Masterclass is conducted online using a state of the art learning platform:
Start Anytime, Anywhere
Self-paced Progression
Interactive Pop Quizzes
A Program Workbook
Downloadable Resources
There are 8 core units which we anticipate will fit in one day or easily spread across a work week. You will also be able to continue to access any and all content post completion.
CX Certification that matters
Any successful CX program starts with deeply informed professionals who understand the core capabilities needed across their organisation. Becoming certified will ground you in the art & science of NPS, enabling you to propel to success your program success.
This self-paced Net Promoter Masterclass supports your professional and organisational aspirations to:
Act from a common framework
Build & leverage quality data sets
Engage the whole organisation
Accelerate transformation
Deliver financial prosperity
You'll receive your proof of Net Promoter certification at the completion of the course (It will be emailed directly to you) making it a great addition to your CX skillset.
Across the 8 self-paced online modules of the Net Promoter Masterclass, you'll learn everything you need to know about implementing and/or optimising an NPS program into your organisation.
Each unit includes self-paced immersive modules incorporating lessons, videos, quick assessments and a time for reflection.
Unit 1 - Foundation Underpinning success

Five fundamental concepts to help you drive through your program.

Unit 2 - Data confessions

It's all about the data. Here's how you get what matters most.

Unit 3 - Analytics

The root of all good: Knowing your score is good. Now know how to improve it!

Unit 4 - Action Lights, camera, action

Nothing changes until someone acts. Here's where you learn how.

Unit 5 - Organisation

A burning platform: Engagement across your organisation. Let's get it!

Unit 6 - Program

You're one strategic genius!  Pinpoint the structure, skills, and resources you need to prosper.

Unit 7 - Market and Economics

Show me the money! Drive lifetime value and ROI through competitive context.

Unit 8 - Integration

You're in the driver's seat: Confidently translate goals into a workable roadmap.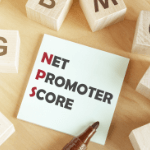 About your online trainer
In the self-paced Net Promoter Masterclass, you'll learn directly from Richard Owen.
While CEO at Satmetrix, Richard Owen led the development of the Net Promoter Score® methodology with Fred Reichheld, creating the world's most widely used CX measurement approach.
And with Laura Brooks, he co-authored "Answering the Ultimate Question", the best-selling "how to" guide for NPS practitioners.
Richard Owen is now the founder and CEO of OCX Cognition and in 15 years of hands-on involvement in more than 1,000 enterprise NPS programs, Richard and his team have developed a definitive understanding of what NPS was, is, and should be and he's certified over 6,000 professionals globally in NPS.
Put simply, no one has more experience Net Promoter Score experience than Richard and his team of experts!
"When it comes to something as important as NPS, it matters that you educate yourself and that you do so with the very best in the industry." – Daniel Ord, Founder of Omnitouch International
Included in this self-paced online Net Promoter Masterclass:
Access to Experts
Each Unit is equipped with Q&A forums moderated directly by the team of subject matter experts at OCX Cognition. You can ask questions or contribute to peer feedback.
Measurement Tools
Access the official NPS program online assessment and pinpoint your best next steps to improve. Backed by guidance from OCX Cognition expert team, you can revisit through the year to mark your progress.
A Program Workbook
To activate your skills, once certified you will unlock access to our Program Workbook. Plug and play scenarios that will help you plan strategies for your roadmap.
Always-On Access
When your certification is complete, access isn't over. Come back to access any and all tools available during the course of your subscription.
At CX Skills we only partner with the leading Customer Experience practitioners and training providers from across the globe that has proven credibility and skills. Whilst you purchase the course through us, the training and support for this course will be directly provided by the incredible team at OCX Cognition.
As soon as you've placed your order with us we'll notify OCX Cognition and they'll send you the details to access your self-paced course and enable you to get started (with the timezones please allow 24 hours to receive your login details).
CX Skills Reviews & Testimonials
When you book a course with CX Skills you can be assured it's a great course backed by industry-leading support. With 5 star reviews and fantastic testimonials from real customers, you can rest easy knowing you'll be fully supported throughout your learning journey.
Send more than five people to the course and save money!
If you're embarking on a company-wide transformation, training multiple people on the Net Promoter Masterclass will accelerate your results by ensuring everyone is 'on the same page'.
Send between 6 to 10 people and save 5%
Send between 11 and 20 people and save 10%
For more than 20 people, contact us for a custom rate!
The discount will be applied automatically at checkout.
If you've got more than 5 people you may also want to check out the live, instructor-led let Promoter Masterclass > 
Launch special! To celebrate our new partnership with OCX Cognition and their Net Promoter Masterclass you can save $1,000 per course until 31 December 2021. 
If you have further questions about the Net Promoter online Masterclass training please contact us on +61 3 9008 7287 or send us a message.  Our office is open Monday to Friday 8:30 am to 5:30 pm Monday to Friday AEDT/AEST (Melbourne/Sydney time).
Net Promoter Score, Net Promoter, and NPS are trademarks of NICE Systems, Inc., Bain and Company, Inc., and Fred Reichheld.