The Best Customer Service Training Courses in Australia!
Our customer service training courses have an average rating of 4.9 out of 5 stars
Whether you have a retail store or a Contact Centre, Call Centre, Knowledge Centre, Support Centre and so on,  if you have employees that speak to customers on the with in person (face to face) or on the phone then our customer service training courses are designed just for you.
All our customer service training courses have been developed and are facilitated by proven contact centre, customer service and customer experience industry professionals using best-practice, proven methodologies and insights that provide real skills for the real world.
The ever-changing world of customer service 
The customer service CX landscape is evolving faster than ever with new channels, new measurements, changing demographics, and improvements in technology all changing both customer and business expectations.
But perhaps the biggest change of all in recent times is, of course, COVID. With both employees and customers under more pressure than ever before, the importance of customer service and employee wellbeing has never been more critical.
Yet despite all the advances in technology and society, some of the basic fundamentals in customer service haven't changed -  good leadership, quality coaching, strong frameworks, a clear vision and mission and so on still underpinning every successful customer service operation.
Our customer service training courses have been designed by industry experts to cater for a wide range of skill levels and experiences to ensure the courses delivered are fit-for-purpose for the participants.
How your Employees benefit with Customer Service Training
Typically one of the main reasons businesses invest in customer service training is that it's going to deliver a better experience for your customers.
That, of course, makes perfect sense as we know delivering a great customer experience is good for business in lots of ways (see the section below) but there are also some other significant benefits for your business when you invest in your customer service employees:
Less stress - Not having the tools and skills to perform their role is one of the biggest causes of stress in the workplace for employees.
Happier workers are 12% more productive than neutral ones, while unhappier workers were 10% less productive.
Happy staff have fewer sick days to a factor of 10X a dissatisfied employee. And they'll stay longer too.
Reduced turnover - It costs between 30-50 per cent of an annual salary (e.g. over $25,000 in Australia) to replace one frontline agent.
So not only do your customers and employees benefit from the investment in customer service training, there is a significant Return on Investment for your business as well.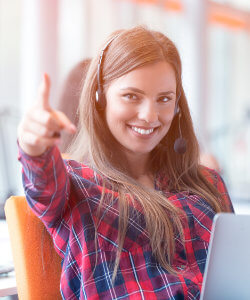 Investing in your business success
The equation is pretty simple - a great customer experience results in a more loyal customer who spends more and stays longer. And employee engagement and retention is also significantly higher.
Take a look at some of these statistics:
A customer is 4 times more likely to purchase from a competitor if they are having an issue related to CX – not pricing or products.
86% of consumers are likely to repurchase from a brand that offers what they deem as being "excellent customer experience.
73% of buyers point to customer experience as an important factor in purchasing decisions
84% of organisations working to improve CX report an increase in revenue.
So what are customers basing their customer experience on? For the majority of customers, the interaction with your frontline team is the moment of truth. Put simply, every single interaction your customer service employee handles can make the difference between business success or failure.
So why leave that to chance?
Customer Service Training Courses - Delivery Options
All of our customer service training courses can be delivered publicly (with attendees from multiple organisations) or privately (just for your business) either online or in-house (e.g. at your premises subject to COVID restrictions). We've explained some of the differences below.
Public Courses
Our publicly available courses enable you to enrol as few as one employee making them a cost-effective way of upskilling a small number of employees.
The public courses can also be a great way to interact and learn from others in either the same or different industries.
Each course has fixed times and dates making it easy to plan around shifts, holidays, induction periods etc.
Private Courses
Whilst the public courses can be a great way to interact with others and are perfect for small numbers, sometimes you need more flexibility with the dates and times or you'd like the benefits of training larger groups within your business.
Our private courses can deliver the same course with dates and times to suit you and we can also include custom-built role plays, simulations and call examples based on your business rather than the generic ones we use in our public courses.
We're incredibly proud of the customer testimonials we've received for our Customer Service training courses. You can read some of the latest below or you can read all of our customer testimonials here >
Informative, Educational and Fun!
Review of June 2022 Contact Centre Management Fundamentals
A great course that supports Call Centre managers, no matter what their experience!
Strongly encourage anyone who manages a Call Centre, or has a Call Centre in their department to sign up and take this course! You won't regret it.
Review of June 2022 Contact Centre Management Fundamentals
Daniel has an amazing ability to connect with people. He is very personable, and has this amazing ability to bring training content to life!
Queensland University of Technology
Review of June 2022 Contact Centre Quality Assurance Training
I thoroughly enjoyed workshopping Quality Assurance with Daniel. Daniel introduced us to the structure, framework and application of Quality Assurance in a Contact Centre environment, providing some really key techniques to ensure successful implementation.
If you are looking to implement a QA program in your business or to future proof the quality of Service Delivery Team, I highly recommend taking this course.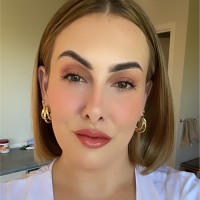 Quality and Training Lead
CX Skills is a specialist training business that only delivers contact centre, customer experience, customer service and leadership related courses facilitated exclusively by industry professionals.  We're an accredited training partner of the Australian Customer Experience Professionals Association (ACXPA) and we are committed to helping Australia to be recognised as a global leader in Customer Experience.
We've trained thousands of staff across a diverse range of businesses and we're proud of the amazing customer testimonials we've received directly and on Google reviews (the most recent listed below) so you can rest assured your training is in good hands.
Learn more about our specific courses
We have a range of purpose-built customer service training courses designed specifically for either contact centre staff, retail staff or generic courses suitable for both. Just click on the button to learn more about the courses including the agenda, pricing and available dates.
Purchase tickets now to our upcoming public Customer Service Training Courses
All the public customer service training courses listed below can be booked now - perfect for smaller numbers or if you need to minimise the operational impact by spreading your employees across different course dates. If you need to train a larger group please contact us for customised pricing and schedule availability.