Introduction to Contact Centre Management February 2022 Course
Feb 2, 2022 @ 12:30 PM

-

Feb 3, 2022 @ 4:30 PM

AEDT
|
$497.00
Course Navigation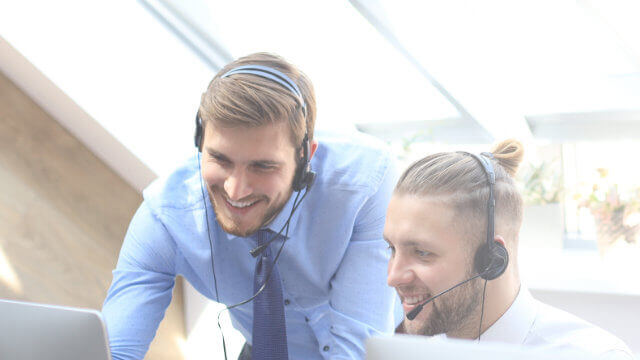 Introduction to Contact Centre Management February 2022 Course
With 75% of call centre managers starting their careers on the phones, it's not uncommon for people to have 'grown up' in the contact centre. From starting on the phones, moving into a Team Leader role or specialist position, perhaps a section manager etc. before ultimately making it into the contact centre manager role.
And for the remaining 25%, most call centre managers come from other areas of the business and inherit the call centre function and then try to quickly get their head around a lot of weird acronyms, jargon and Key Performance Indicators etc.
But with no formal contact centre qualifications, degree or standards and most managers starting on the phones, it's not surprising that most call centres simply evolve to meet the demands of your business from everything to Key Performance Indicators, processes, technology and so on.
But is there a better way to do things? For the Team Leaders and Managers that haven't worked in many call centres or worked their way up from being on the phones, it's really a case of you don't know what you don't know!
The truth is there are some fundamental practices, processes and rules that apply to best-practice contact centre management regardless of the industry sector, location, size or function of the contact centre.
And that's what we teach in this course!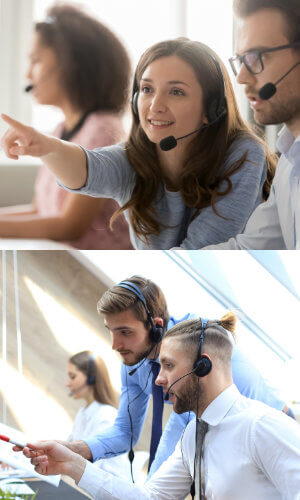 Applicable to all Contact Centres
The Introduction to Contact Centre Management February 2022 Course is designed to equip new and existing Team Leaders or Managers with the fundamental skills and awareness required to manage a best-practice contact centre environment.
Facilitated by local contact centre industry expert Justin Tippett, the course is designed to excite, inform and educate participants on the current trends and challenges in the contact centre industry whilst equipping them with the fundamental skills and awareness that are applicable to all contact centres globally.
Across 6 different modules, students will learn the basic principles of contact centre management that apply regardless of the size, location or industry type of your contact centre.
If you're looking for a contact centre subject matter expert, brilliant communicator, and all-round top bloke, look no further than Justin. Since the course, Justin has taken the time to answer any follow-up questions and will check in occasionally to see how things are going. If you're a new or emerging leader in a contact centre, sign up for this course with Justin – you will not be disappointed and the skills you will learn will set you up for the rest of your career.
Luke Minton
Operations Team Leader at AccessPay Pty Ltd
Delivered over two half days, this 2 x 4-hour (total of 8 hours training) Introduction to Contact Centre Management February 2022 Course is designed to give participants an overview of fundamental contact centre management skills that can be immediately applied to any contact centre to improve efficiency and service.
Foundations
We'll explore the current trends in contact centres, explain the difference between CX and customer service, the role the contact centre plays in CX, the impact of changing customer preferences as well as common contact centre industry jargon and acronyms used so you'll know the difference between your GOS, AHT, ACW, FCR and more.
Team Leader Roles & Responsibilities
We explore the common functions performed by a Team Leader and how to prioritise what's really important.
KPIs & Metrics
You'll learn the key metrics used to measure performance in a contact centre for both agents and the centre as well as how and why each metric level is important, how they influence each other and what to look out for.
Calculating Workload
Learn how data can help optimise the efficiency of your contact centre and answer questions like how many agents do you need to answer X amount of calls, what's the best time for people to take breaks, why rosters are important etc and how you can model different scenarios to help improve efficiencies and the customer experience.
Measuring Quality
It's not difficult to find quantitative metrics to use in the contact centre (e.g. the number of calls answered, time spent on calls, number of cases closed etc but measuring quality at both centre and agent level can be a lot trickier! We explore some of the common methods used to measure customer experience at both an agent level and a business level.
Human Behaviour
A large part of being a leader in contact centres is learning how to relate to and manage people so we'll teach you the basics of human behavioural thinking and how it can help you deliver better customers experiences and be a better leader.
Looking for something even more in-depth training? Our Contact Centre Management Fundamentals training course steps things up another notch with 16 hours (4 x 4-hour sessions) of live, facilitated training by global Contact Centre Expert Daniel Ord. Learn more about the course >
While the Introduction to Contact Centre Management training course has traditionally been delivered on-site/in-person, since COVID we've now adapted this course to be delivered online via ZOOM teleconferencing.
Delivered over 2 x 4 Hour modules on consecutive days, it enables students to still attend to urgent work matters whilst still having the energy left to learn!
If you'd rather have the course delivered in-person on your premises please refer to our private training options >
This Introduction to Contact Centre Management February 2022 Course is held via ZOOM over the following two half days:
Session One – Wednesday 2nd February 2022 12:30 to 16:30 AEST (Melbourne, VIC)
Session Two – Thursday 3rd February 2022 12:30 to 16:30 AEST (Melbourne, VIC)
The Zoom link and course workbook will be sent to participants the day prior to the course.
Dates don't suit? Check out other options >
Who is this course suitable for?
The Introduction to Contact Centre Management February 2022 Course is suitable for:
New Team Leaders & Managers who want to learn about the basic fundamentals of contact centre management.
Existing Team Leaders & Managers who have never received any formal training on contact centre management.
New and existing Team Leaders and Managers who want to learn more about contact centre industry best practices, techniques and methodologies.
Senior Executives who have inherited a contact centre and need to equip themselves with the core fundamentals of contact centre management.
Customer Experience (CX) Professionals, Marketing and other customer touchpoint roles that want to learn more about how contact centres work.
For participants
You'll get an overview of contact centre management and the various components required to be a successful leader in any contact centre environment.
You'll learn about the common KPI's used in contact centres and how and why they are used.
You'll learn how to measure agent performance and how to explain the 'power of one' about how each agent contributes to the overall success of your contact centre.
You'll be equipped with some human behavioural skills that can help build better personal and professional relationships.
You'll meet others on a similar journey so you can start to build your professional network with.
For the business
Participants will have a broader understanding of the core fundamentals of contact centre management and how they can drive performance improvements.
They'll gain confidence in their ability to understand and select the right contact centre management KPIs to improve operational efficiency.
They'll be exposed to global industry best-practice ideas that can be brought back to your workplace to improve efficiencies and/or the customer experience.
It will reinvigorate existing Team Leaders and Managers with fresh ideas on how to do things.
They'll connect with others in similar roles to expand their professional network and increase their ability to benchmark and learn from others.
At CX Skills we don't use professional trainers who just read off a course guide written by someone else. All our courses are designed and facilitated by genuine industry experts.
And for the Introduction to Contact Centre Management February 2022 Course, it's Australian contact centre industry royalty!
Justin Tippett is the founder of CX Skills (this website) and one of the most recognised and passionate contact centre leaders in Australia with over 30 years of experience in the contact centre and customer experience industry across both the private and public sector.
He's been the judge of numerous local award programs including the Auscontact Association awards as well as award programs overseas including the World Contact Centre awards held in Las Vegas, Singapore Contact Centre Awards and lots more.
Justin is also the founder of CX Central (Australia's most visited website in Australia for contact centre and customer experience professionals) and he is highly regarded as an industry authority for contact centres and customer experience (CX) in the media and at various conferences and events.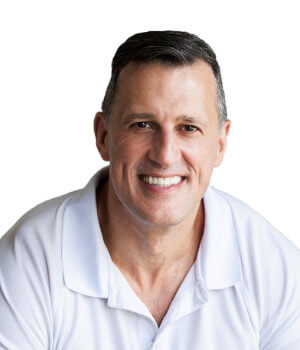 Customer Testimonials from people who have completed this course
This course has an average rating of 4.7 out of 5 stars
Superb introduction to taking the leap from consultant to TL/Manager
My manager advised he wanted me to do this course to get a feel on what it would take to make the leap from a consultant to a TL. Over the two days Justin was able to give me more than enough understanding of the fundamentals that you need to know to take this leap. Very grateful to have had the opportunity and would HIGHLY recommend to anyone in a similar situation.
Senior Customer Response Agent
Excellent foundation course
Informative information and materials, providing a great foundation understanding; good pace and an engaging presenter in Justin.
A/Director Client Operations
Excellent Contact Centre Management Course
The course was very informative and most modules relative to our business area. The facilitator Justin, was very knowledgeable and motivating with the quize's. I highly recommend this course for any team leaders or managers who run a call centre.
Great place to start if you want to understand metrics so you and your team can make the most out of their day to ensure high productivity .
Training and People Manager
Great Sessions, very informative and the content provided will be useful to ensure I am able to complete my role efficiently & even more productive!
Some information was more suited to an "inbound" contact centre (ours is outbound) and more customer service centric. Justin is very knowledgeable and delivered the course in an easy way to understand. Some key metric's explained could most certainly be implemented for our business. Will definitely take some of his advice on board.
"Justin's knowledge and experience in the industry gives you an invaluable insight into how we can improve our operations. The course was very informative and enjoyable!"
"Justin was an excellent teacher, very charismatic with his information delivery. The course was informative, relevant and presented in a logical way that was easy to understand."
"A great experience for anybody seeking to become a leader in the call centre. Clear and comprehensive material that will challenge you to become a better you."
"A great course which just flew! Justin was knowledgeable and engaging."
"Justin is a wealth of knowledge and adapts well to the skill of the audience. We will certainly be implementing a few of the concepts we learnt."
"Highly recommend this course to anyone looking to move off the floor into an entry-level management position in contact centres."
"As an existing Team Leader, I found this course helpful in many ways that will help me improve in coaching and training my team"
"It was great to be able to gain further knowledge on how to be a great team leader as well as reinforcing some of the things we were already doing were the right thing!"
"Realistic, meaningful and truly practical approach to current call centre management."
"It was great to be able to gain further knowledge on how to be a great team leader as well as reinforcing some of the things we were already doing were the right thing!"
CX Skills is a specialist training business that only delivers contact centre, customer experience and customer service related courses facilitated exclusively by industry professionals. Our main website, CX Central is Australia's most trusted website for contact centre and CX professionals in Australia and we also manage the popular Call Centre Legends Facebook page followed by over 22,000 call centre employees.
We've trained thousands of staff across a diverse range of businesses and we're proud of the amazing customer testimonials we've received (with the latest Google reviews listed below) so you can rest assured your training is in good hands.
Pricing, discounts & support
The price of the Introduction to Contact Centre Management February 2022 Course is $497 AUD ex GST per person. Tickets can be purchased instantly at the top of the page using your credit card or you can request an invoice on checkout.
If you've got further questions about the course or would like to discuss private delivery options for your whole team please contact us on +61 3 9008 7287 AEST/AEDT 8:30 am to 5:30 pm Monday to Friday or send us a message anytime >
Sending more than 3 people? Save 15% when you book for 3 or more people in the same transaction.