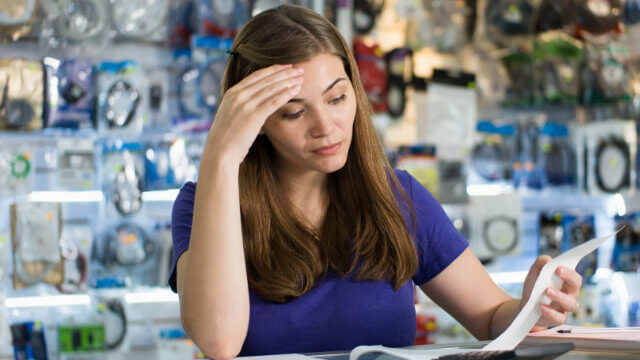 February 2022 Stress Management for Customer Service Employees Training Course
New CX Skills course for 2022!
With the COVID pandemic, global stock shortages, staff shortages and so on our customer service employees and customers are under more stress than ever before.
Yet the word 'stress' is so deeply ingrained in our daily conversations and work that it is difficult to step back and ask  – what exactly is stress, where does it come from and how I can I better manage it in my own life?
This February 2022 Stress Management for Customer Service employees course is designed specifically for employees who deal with internal and/or external customers on a daily basis.
We examine stress and how to better manage it from the perspective of anyone who works in the Customer Service industry because dealing with customers & clients (whether internal or external) represents its own unique set of stress factors.
We present a solid understanding of stress, its biological origin, ways to classify stress and most importantly, understand how to bring better self-management skills into dealing with your own personal stress – whether at work or in your personal life.
With lots of exercises and workshop activities – as well as an environment of trust and candour – we get to the heart of stress and stress management to help your employees better prepare for the challenges of today and tomorrow.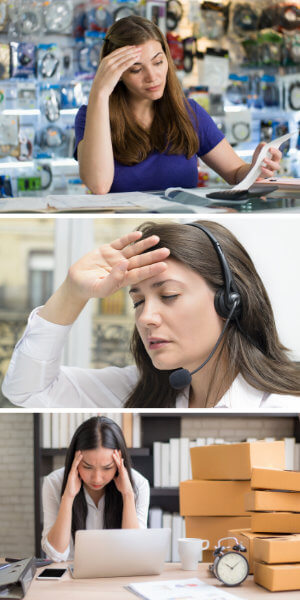 Who should do this course?
The February 2022 Stress Management for Customer Service course is specifically designed for any employees dealing with internal or external customers on a daily basis.
Typical roles include:
Contact centre employees
Customer Service staff
Retail workers
Office/admin workers
Warehouse workers
Account managers
Looking for other options?
Looking for other options?
February 2022 Stress Management for Customer Service Employees Course Outline
3 Hours of Live, Facilitated Learning
The February 2022 Stress Management for Customer Service employees course has been designed specifically for employees who work in a customer-facing role.  The course includes three core modules listed below delivered in 1 x 3-hour online session.
1. What Makes our industry stressful?
What is it about our industry that makes it stressful?  Are there things we can control – or is a lot of it out of our control?  In Customer Service what ranks 'up there' in terms of causing our stress reaction?
What are the Stressors in the Customer Service Industry?
Stoicism and the Customer Service Industry
One way to look at Human relationships – including with Customers
Classifying stressful situations
2. Defining Stress & Stressors
There's a science to stress.  By understanding the science, we can better understand what's happening to us.  Not everybody has the same stressors – nor is all stress bad.  In this module, we cover what you need to know about the science.
Defining Stress and Stressors
The Biological history & impact of Stress
Discover your Stressors
Positive & Negative Stress
3. How to better manage stress
The final module brings it all together and will empower the employee with new skills for dealing with stress including:
Analysing 'which' type of stress you face
Coping strategies for acute stress
Applying levels of control for chronic stress
Cognitive Restructuring
Your stress profile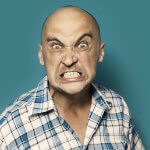 Do your employees have to deal with a lot of difficult customers? You may also be interested in our Managing Difficult Customers online training course.
It's an 8-hour online course specifically designed to help customer service employees handle all types of difficult situations with confidence.
Built for Online Training
We've delivered this training course across the world for over 20 years but with the arrival of COVID, we've had to adapt all our courses for online delivery. The good news is that it has zero impact on the effectiveness of this course!  Delivered via ZOOM, we are able to offer shorter, more frequent courses and less 'downtime' for your employees as well as making it easier to use technology to actually enhance the training.
Delivered over 1 x 3-hour session, it enables you to easily schedule employees in with only a minimal impact on operations whether they are working on the frontline, on the phones, at work or at home.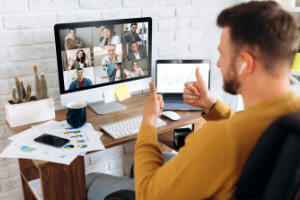 About Your Trainer, Daniel Ord
The trainer for our February 2022 Stress Management for Customer Service Employees training course is Daniel Ord from OmniTouch International – recognised as one of the leading customer experience and contact centre trainers in the world.
Daniel has trained over 50,000 participants across over 40 countries and is regularly featured in leading customer management publications and he has been a regular visitor to Australia for over 20 years.
Credentials-wise, Dan is a Certified Customer Experience Professional (CCXP), one of only a handful of recognised CXPA trainers in the world, an International Customer Management Institute (ICMI) Certified Associate, a Call Centre Industry Advisory Council Training Partner (CIAC), Net Promoter Certified and Daniel was the first to bring professional management level Contact Centre certification to Asia back in the early 00s (he was based in Singapore for 20 years).
Daniel is consistently regarded as the best trainer in the industry with his incredible subject matter expertise, excellent storytelling with real-world examples, a great sense of humour and a clear passion for the industry and helping people excel.
So it's not surprising to note that despite all the numerous industry accolades and recognition, it's the Customer Testimonials Daniel is most proud of and you can read a selection of his recent testimonials below.
Customer Testimonials for Daniel Ord
Daniel Ord is one of the leading trainers in the world for customer service, call centres and customer experience and a read of some of his recent customer testimonials is a testament to his skills, knowledge and passion so you can be confident your training will be of the highest calibre.
Helpful, practical advice
December 2021 How to Monitor and Coach Contact Centre Agents
Thanks Daniel and Justin for running another course full of helpful and practical advice. The lessons learnt in this coaching and monitoring course can be applied to many aspects of our day to day work.
Team Leader, Customer Service and Education
December 2021 How to Monitor and Coach Contact Centre Agents
I have taken many learnings from this course. Daniel presented in an delightfully engaging manner and provided a wealth of knowledge and insight. I see a lot of long term benefit from this course. It has sparked new ideas, and has shifted my mindset in several ways. Daniel provided many practical tools to utilise, and presented some fantastic ideas and valuable feedback.
Senior Customer Service and Education Officer
Portable Long Service Authority
September 2021 Managing Difficult Customers
The course was interesting and in depth. Some very interesting discussions. Would like facilitators in the breakout groups to encourage participation however was still good.
Helped link the Contact Centre to Customer Service Objectives
October 2021 Contact Centre Management Fundamentals
This course was amazingly informative and helpful. It created an understanding of the peculiarities of Contact Centre Management and how to optimize the systems and resources available to achieve the Customer Service objectives of the entire organization.
Customer Relations Manager
The National Insurance Board of Trinidad and Tobago
How and when it's delivered
The February 2022 Stress Management for Customer Service Employees course is delivered via Zoom at the following date and time:
Date: Friday 18th February 2022
Time: 13:30 to 16:30 AEDT (Melbourne time)
Dates don't suit? See what other sessions are available > or contact us about a private course that can be more cost-effective for larger groups and you have flexibility over the dates and times.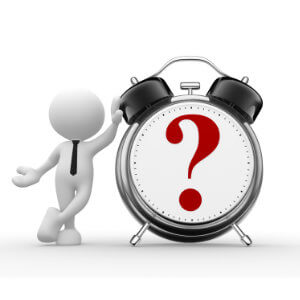 CX Skills is a specialist training business that only delivers contact centre, customer experience, customer service and leadership related courses facilitated exclusively by industry professionals.  We're one of the founding members of the Australian Customer Experience Professionals Association (ACXPA) and we are committed to helping Australia to be recognised as global leaders in Customer Experience.
We've trained thousands of staff across a diverse range of businesses and we're proud of the amazing customer testimonials we've received directly and on Google reviews (the most recent listed below) so you can rest assured your training is in good hands.
Pricing and Payment Options
The February 2022 Stress Management for Customer Service Employees training course facilitated live by Daniel Ord is $247.00 AUD ex GST per employee.  Tickets can be purchased instantly with a credit card or you can request an invoice at checkout.
The price includes:
1 x 3 hour live facilitated session by Daniel Ord
Course workbook (delivered electronically)
Available Discounts
Save 15% 

if you purchase 3 to 6 tickets in the same transaction

Save 20% 

if you purchase 7 or more tickets in the same transaction
If you'd like to train your whole team in a private session please contact us for further information and pricing.