Customer Service Professionals – February 2021
February 24 @ 1:00 PM

-

March 11 @ 2:30 PM

AEDT
|
$497.00
Course Navigation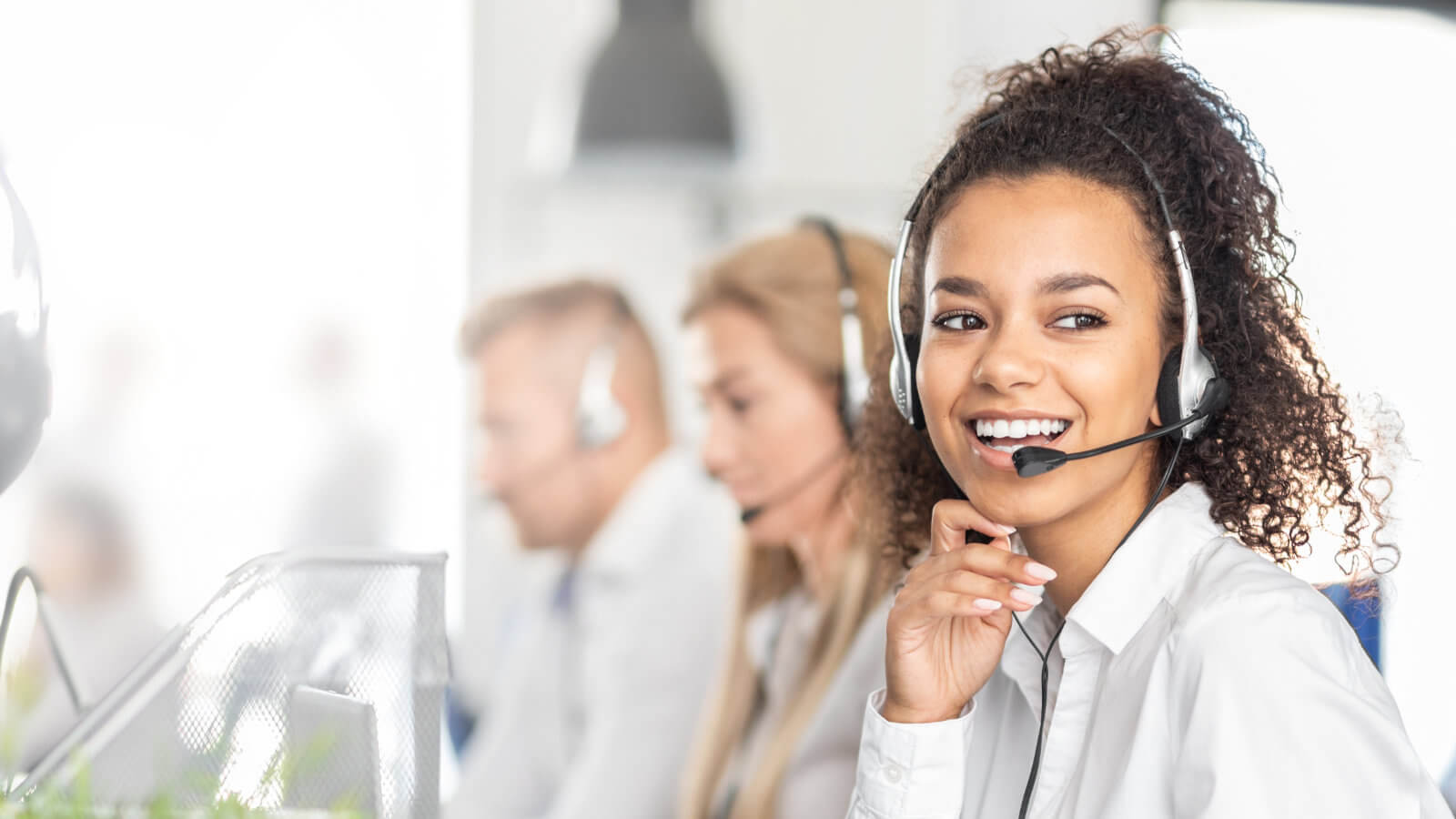 Training to supercharge your customer service skills! 
Have your existing frontline staff ever been taught call handling skills by professional customer service experts?
The February 2021 Customer Service Professional training course is designed to provide participants with advanced customer service skills to deliver superior phone experiences day after day, call after call.
Designed locally here in Australia by industry experts and delivered over 6 x 2-hour modules via Zoom, we'll teach a structured, yet natural approach (no scripts!) that encourages staff to be themselves and engage with empathy.
Your staff will be coached to progressively learn, build and apply new habits and skills that will transform their psychology and performance that will positively impact on your customers and business like never before.
First Contact Resolution, Customer Satisfaction, Net Promoter Score, Call Quality and Employee Engagement are all positively impacted through learning how to be both more efficient and more effective on each customer interaction.
Unlock the superstars in your team and empower them with premium, transferrable call handling skills that will assist them to deal with any type of inbound enquiry or customer type for any industry, product or service!
February 2021 Customer Service Professional training course Fast Facts:
Built for online training!
This course has been specifically adapted to be delivered online with trainee engagement and learning outcomes enhanced by the short bursts of interactive and engaging development methods.
The February 2021 Customer Service Professional training course will introduce and coach them through the essential behaviours needed for superior customer service that triggers positive emotions, improved call outcomes and high levels of customer and employee engagement.
Prefer your training in person? Learn more about our private training options >
Who should do this course?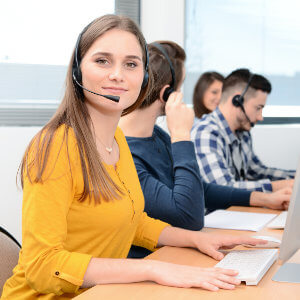 The February 2021 Customer Service Professional training course has been designed to help frontline staff who are already working in a role that interacts with customers.
The 6 x 2-hour modules have been designed to be delivered in a structured manner enabling students to learn and apply their new skills in between the different modules.
The skills we teach are applicable to all industries, products and services!
Typical roles include:
Call centre agents (sales or service)
Customer service staff
Telephone account management
Complaints teams
If you have someone who is new to call centre or customer service work, check out our Customer Service Essentials course which is delivered quicker (5 x 2 hour daily sessions) with a stronger focus on the foundation skills.
How and when it's delivered
The February 2021 Customer Service Professional training course is delivered as 6 x 2-hour modules spaced out over a three week period to ensure it doesn't take too much time away from the phones, plus it allows your staff plenty of time to practice their new skills in between modules.
Module 1, Wednesday 24th February 2021 – 13:00 to 15:00 AEDT
Module 2, Friday 26th February 2021 – 13:00 to 15:00 AEDT
Module 3, Wednesday 3rd March 2021 – 13:00 to 15:00 AEDT
Module 4, Friday 5th March 2021 – 13:00 to 15:00 AEDT
Module 5, Wednesday 10th March 2021 – 13:00 to 15:00 AEDT
Module 6, Friday 12th March 2021 – 13:00 to 15:00 AEDT
The course is delivered via Zoom Teleconferencing and users will be sent any required materials prior to the course commencing.
Date's don't suit? Check out our other upcoming Customer Service Professional training courses or contact us where we can deliver the same course with dates and times to suit you, along with custom-built role plays, simulations and call examples based on your business.
The February 2021 Customer Service Professional training course is designed to first influence the psychology of participants to start viewing service from a customer perspective rather than their own internal, operational mindset. Then the call handling model that forms the basis of the program, 'The 5 Degrees of Customer Experience', is introduced in a sequenced manner that builds competency and new habits in a staged approach.
We've also in included a module to master the skills of handling difficult customers that will not only reduce anxiety in your staff in how to handle those tough situations, but it will help your business by reducing the number of frustrated customers.
There's plenty of role-playing and practice built in to ensure agents can put their new skills to work with the practice conducted in a safe, fun and welcoming online environment.
At the end of the course, trainees will be provided with a certificate of achievement and most importantly, be empowered with new skills that will help them succeed in their role.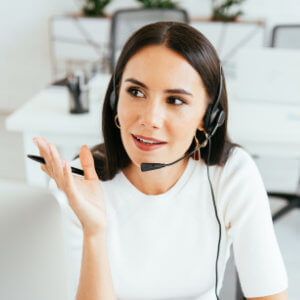 The February 2021 Customer Service Professional Training course is spaced out over six, two-hour sessions enabling students plenty of time to learn and apply their new skills in between each session and minimise the impact of off-phone activity.
1. Engage
An exploration of what customer's want & need; the first 30 seconds of conversation to personalise and build trust.
2. Energy, Empathy & Resilience
Breathing, the power of the pause, staying resilient in the face of repetition, vibrant and natural delivery, empathy at all times.
3. Discover
Effective listening, conversation & checks to confirm what the customer wants to achieve and how to resolve.
4. Educate & Close
Paint pictures of what you know relevant to their needs checking for questions & resolution with your appreciation.
5. Difficult Customers
A 3-step method of listening, empathy & intent to deal with a range of difficult customers, objections and complaints.
6. Bring it together
Practice & demos of end-to-end calls; individuals reveal their successes & challenges; priority next steps; Certificates of Achievement awarded.
The February 2021 Customer Service Professional training course has been designed by two of Australia's leading Contact Centre & Customer Experience experts, Justin Tippett & Simon Blair who have combined their award-winning expertise to bring you the premier online facilitated training available in the marketplace today.
They have drawn on their more than 50 combined years of contact centre consultancy, management, and performance improvement experience to help teach and build habits in the most critical call handling behaviours that have already been used to transform thousands of staff across diverse operations into Customer Service Superstars.
Simon has trained thousands of agents across Australia and as well as one of Australia's top trainers, Simon is an avid podcaster, father of 4 and he's a proud supporter of the North Melbourne AFL team (don't hold that against him!).
Feedback from Managers who have implemented this course:
"We weren't sure what to expect when we switched from the classroom training approach with Five Degrees to an online delivery model. It exceeded all expectations and provided an even better experience for staff as well as enhanced learning outcomes. The structured approach of the 5 Degrees model lends itself extremely well to online facilitation. I couldn't recommend it more highly. – Tim Green, Commercial Capability Manager, Philip Morris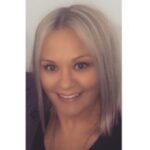 "Hi Simon, yesterday's training workshop with the team went really, really well. It was such a positive learning exercise for all of them and the feedback I received was great! – Belinda Morrisby, Group Manager Training & Development, RACT
"When we started our work with Simon we incorporated his Five Degrees model into our CX framework. This has helped us deliver improved service via our own staff and also those with our outsourced partners. Everyone has reaped the benefits from our improved Service Desk experience to Toyota employees that has come from our long-term partnership. – Michael Mirabito, Manager – Service Improvement, Toyota
"The Five Degrees methodology provides a clear framework to sustain improvements. It is easy to understand, easy to train and provides a foundation for individual and team improvement."
– Mustafa Ghulam, Business Improvement & CX Manager, Willoughby City Council
Course Participants Feedback:
"Thought I would let you know that it is the most outstanding Customer Service course I have ever done! From the videos to the role-plays and the general interaction with the guys. They were both professional and fun. Great work guys. Thanks! – Customer Service Training Participant, TAFE NSW
"It is difficult to come up with one part of the training that was my favourite. The whole thing I believe was one of the most inspiring training sessions that I have done in 11.5 years at Aurora. I'm excited at just how much the Five Degrees approach can improve our customer experience – Customer Service Team Leader Training Participant, Aurora Energy
"I would recommend this training as it was insightful and refreshing. Simon really made us step out of our own perspective and into the customer experience. There were things he covered that I was just wowed by. I'm so used to set scripts and pitches but Simon covered the words to say, voice volume, pauses and how to have conversations that makes the customer comfortable to build trust." – Customer Service Training Participant, Philip Morris
"WOW OH WOW, I've just listened to recordings of three of the coaching sessions Simon did. I'm so excited about our upcoming Training with him. The way he delivers his feedback is awesome and he has some really powerful tips for the guys which simplify things." – Customer Service Train-the-Trainer Participant, RACT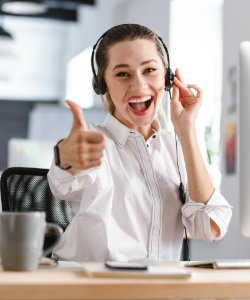 CX Skills is a specialist training business that only delivers customer experience and customer service related courses facilitated exclusively by industry professionals. Our main website, CX Central is Australia's most trusted website for contact centre and CX professionals in Australia and we also manage the popular Call Centre Legends Facebook page followed by over 30,000 call centre employees.
As well as training solutions, we also provide CX & Contact Centre consulting services using the same practices, processes and methodologies that we use in our training courses so you can rest assured you'll be learning best-practice skills that work in the real world.
Pricing and Payment Options
The February 2021 Customer Service Professional training course is just $497 per person ex GST for the entire 12 hours of facilitated learning (6 x 2-hour sessions).
Want to register more than 3 staff? Save 15% when booking in the same transaction (note: the discount will be applied on the final checkout page).
Tickets to the February 2021 Customer Service Professional training course can be purchased now using a credit card or you can request an invoice (the invoice must be paid in full prior to the course commencing).
just select the number of tickets you require at the top of this page.