Contact Centre Management Fundamentals – March 2022
Mar 1, 2022 @ 1:00 PM

-

Mar 4, 2022 @ 5:00 PM

AEDT
|
$1597
Courses Navigation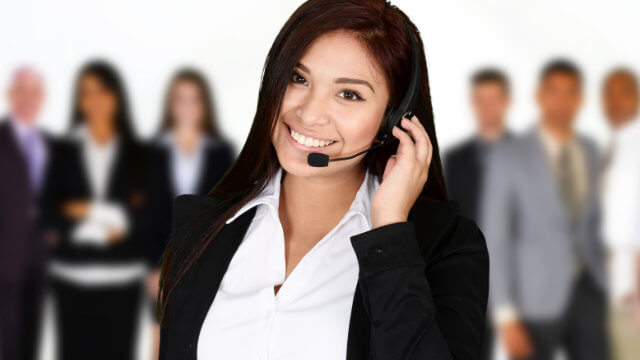 Global best-practice contact centre management training 
This comprehensive March 2022 Contact Centre Management Fundamentals course delivers global best-practice contact centre strategies to improve the performance of your contact centre operations.
We've again secured Daniel Ord, from OmniTouch International to deliver his most popular course that has trained thousands of contact centre managers across the world.
Daniel is a world leader when it comes to contact centre training and he brings his wealth of experience and extensive qualifications to show you how you can transform your own contact centre operations regardless of the industry or size.
Not only will you learn the leading contact centre management strategies to empower your team to generate more sales and /or enhance customer satisfaction, but you'll be equipped with the practical skills you need to implement everything that you learn.
This is not just a course packed full of fancy theories – it will provide you with real skills and knowledge you can immediately implement effectively into your contact centre to improve performance. 
In this course, you'll learn how to:
Founder of CX Skills Justin Tippett talks to the course facilitator Daniel Ord to learn more about the Contact Centre Management Fundamentals course.
Who should do this course?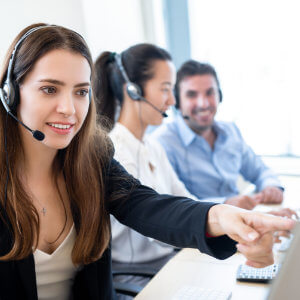 The March 2022 Contact Centre Management Fundamentals course will benefit anyone who wants to understand the fundamentals that apply to all inbound contact centres including roles such as:
An existing Team Leader who is preparing to move into a more senior role.
An existing contact centre manager who is looking to learn global best-practice operations and/or who was never taught any formal contact centre management skills.
A newcomer to contact centre management.
A senior executive with accountability for the contact centre channel that needs to learn the key fundamentals to enable them to effectively manage the channel.
16 Hours of Live, Facilitated Learning delivered via 4 x 4-Hour sessions:
We've adapted what used to be our classroom-based course into 4 x 4-hour online sessions delivered across four days to maximise learning effectiveness.
Module 1: Begin at the Beginning – Customer Wait Time
For the Contact Centre to achieve Customer, Employee & Organisational goals requires a masterly level understanding of Service Level, Response Time and associated Wait Time metrics.
We share the practices that matter – and the ones that don't.  Along with Service Level Recovery plans, interpreting Readerboard data and improving queue management in real-time.
Module 2: Measuring Contact Centre Success
What is 'efficiency' in a Contact Centre?  Setting & measuring the right KPIs for different job roles is a senior management responsibility.  Because when you get it right – you get great performance.
When it's not right – or based on a misaligned understanding of how Contact Centres really work – you get barriers to performance.
And we share our popular Agent & Team Leader P, Q & A performance system – so easy to understand and explain it helps transform Contact Centre performance almost immediately.
Module 3: Forecasting Practices
Healthy Workforce Management practices are foundational to Centre success.  While not everyone needs to 'do' WFM, everyone needs to understand what is involved and how they contribute to success.
Time Series Forecasting, Bottoms Up Forecasting, Blending in Judgement – we cover the essentials so everyone can do their part when it comes to WFM.
Module 4: Contact Centre University
If there were a Contact Centre University, these topics would be included in the curriculum – the Immutable Laws, the role & use of Erlang C, Shrinkage, using the Response Time Formula and of course the right way to budget Contact Centre Labour.
You'll gain a solid understanding of how to articulate the Contact Centre complexities to both senior management and your own Team Members.
The course is delivered via Zoom teleconferencing with the dates and times for the March 2022 Contact Centre Management Fundamentals training course below.
Regular break times are provided during the sessions to ensure learning outcomes are maximised.
What happens in the course:
In our March 2022 Contact Centre Management Fundamentals course, you're going to learn leading contact centre management practices supported by quizzes, exercises and discussions in a fun, supportive online environment.
The course is designed to help you develop superior mastery of this often complex and misunderstood area bringing you global best practice honed with decades of experience.
And it's not just theory! You'll be able to immediately apply and implement your learnings to deliver instant benefits to your call centre.
You also have a heap of fun (Daniel Ord is super-engaging!) and you'll build your network meeting other contact centre professionals on the course.
We know that when you invest time and money on upgrading your skills at this level, you expect results!
If you're looking for ways to maximise efficiency, staff performance and to start seeing a tangible increase in results when it comes to your contact centre performance, this course can do just that.
Learn how to increase productivity, improve your employee engagement and of course, improve the customer experience to gain that elusive competitive edge in your marketplace.
You will also:
Unlock the complete forecasting & staffing process including how to calculate a labour budget and how to use an Erlang C Calculator.
Learn exactly which metrics matter the most for each role in your centre.
Understand the interrelationships between key metrics and how to interpret results.
Learn where the leverage is to enhance efficiency and quality.
Understand the job role and expected outcomes of the team leader and quality assurance roles.
Learn how and when to implement self-coaching practices.
Be in a position to guide others in their contact centre work.
Develop new confidence!
Your trainer for the March 2022 Contact Centre Management Fundamentals course is Daniel Ord from OmniTouch International – the leading contact centre trainer in the world with his courses regularly selling out across the globe.
Daniel has trained over 50,000 participants across over 40 countries and is regularly featured in leading contact centre publications and he has been a regular visitor to Australia for over 20 years.
Participants consistently rank Daniel as the best trainer they've had with incredible subject matter expertise, excellent storytelling with real-world examples and of course, a great sense of humour so you'll have some fun while you learn!
Credentials-wise, Dan is a Certified Customer Experience Professional (CCXP), an International Customer Management Institute (ICMI) Certified Associate, a Call Centre Industry Advisory Council Training Partner (CIAC), Net Promoter Certified and the first to bring professional management level Contact Centre certification to Asia back in the early 00s.
Like to learn more about Daniel? Read some of Daniel's articles on CX Central, listen to some Podcasts on the CX Hustle or view Daniel's profile on LinkedIn.
Recent Course Testimonials 
Highly Recommended!
I did the management of contact centres four day workshop, it was fantastic! The facilitator was really engaging and explained everything from WFM to forecasting in a easy to understand manner. Highly recommend to anyone working in a contact centre environment!
Insightful course!
This is such an insightful and interesting course. Daniel is very experienced and the way he explains makes things easy to understand. I like how the course is split into various sections such that it is not too overwhelming to learn each day and also how each module are connected to each other. He is very knowledgeable and is able to answer my enquiries.
I also like the fact that the course is held in a small group, suitable for people to speak comfortably and ensure they are attended to. There are many meaningful discussions that arose during the course and it is surprising at times to know how similar/different we are with other organizations.
Overall, this is such a great experience, which I would definitely recommend to others. I foresee the things I learnt could be applied to my organization to further improve our service center.
Extremely useful & relevant
I recently attended the Contact Centre Management Fundamentals course and found it extremely useful and relevant. Daniel was extremely knowledgeable on all topics and handled questions with ease. He was a great trainer and I found the session had a great mix to suit all learning styles.
I have taken so much from this course, the networking opportunities as well as the CX Central website and associated resources. I highly recommend attending if you are looking to better understand contact centre management regardless of what level you work at.
Outstanding in every way!
Daniel, Marcus and Justin provided an outstanding course that was presented professionally and engaging. It was great to attend a training course that enabled time to ask relevant questions, obtain reassurance and seek clarification from other participants.
Though the session was run via Zoom, I felt Daniel engaged with the attendees in such a way that it encouraged networking opportunities and to learn from each other as well as supporting each other in progressing theory into current real-life examples.
Cannot speak enough about the after course work and the offering Justin provides for the CX community.
One of the best courses I've done in my career!
It is one of the best courses I have done in my career. It was all so relevant and logical. My challenge now will be 'where to start'! It was great meeting everyone and hearing their stories too.
Easy to follow and absorb
The past two days would not have been so worthwhile and enjoyable without the contribution of the group – thank you for your openness and honesty, and it was a pleasure to meet you! And especially thank you to Justin and Daniel for the simple but effective way of explaining the content – so easy to follow along and absorb, even at the end of the day!
Wow!
I have to say I didn't sleep much at all last night, so much information and learning bouncing around in my head, so much to challenge and definitely lots of opportunities to improve. The hardest part is going to be where to start! Ah wait, I know the answer to that one, Service Level!
THE best course I've ever done!
I thoroughly enjoyed the course and for me personally, I rank the course as the best one I have done throughout my career.
"The Contact Centre Management course was full of practical help and advice. Daniel and Justin were very knowledgeable and tailored the course to the participant's needs. It was very enjoyable and a well thought out course!"
"It's the course that anyone who manages a contact centre, no matter how big or small, should attend. You won't be disappointed".
"An eye-opener which will helped me manage the Call Centre better with the right systems in place."
"Daniel was an expert communicator in what can be a complex topic."
"A very practical approach based on extensive knowledge & experience to empower best practice in inbound contact centre operations."
"As a new Manager, this was a fantastic affirmation of the direction I am headed in. Daniel was professional and engaging and has given me the tools to improve the experience at our organisation."
"All great topics and learnings – I got many great things out of everything that was covered."
"Fantastic program clearly addressing the subject matter. Super energy was maintained right through the program. Keep it up!!"
Testimonials for CX Skills
As well as the Contact Centre Management Fundamentals course, we run a number of other courses for Contact Centres and Customer Experience (CX) professionals and we take the same amount of pride in all our customer reviews and testimonials across all of our courses.
Listen directly to feedback from some of the course participants filmed in Melbourne (the last time we were able to run this course on-site pre-COVID back in 2019).
CX Skills is a specialist training business that only delivers customer experience and customer service related courses facilitated exclusively by industry professionals. Our main website, CX Central is Australia's most trusted website for contact centre and CX professionals in Australia and we also manage the popular Call Centre Legends Facebook page followed by over 30,000 call centre employees.
As well as training solutions, we also provide CX & Contact Centre consulting services using the same practices, processes and methodologies that we use in our training courses so you can rest assured you'll be learning best-practice skills that work in the real world.
Pricing and Payment Options
The March 2022 Contact Centre Management Fundamentals training course facilitated by global expert Daniel Ord is exceptional value at $1,797 ex GST for 16 hours of facilitated world-class learning delivered over 4 x 4-hour online modules.
The rate includes a comprehensive online workbook that will be sent to you prior to the course commencing, a certificate of completion and ongoing support beyond the course.
On checkout, you can pay instantly by credit card or request an invoice (the invoice must be paid in full prior to the course commencing).
Early Bird Saving! Book by 31st December 2021 and save $200 per ticket. 
Want to register more than 1 person?
Save 20% when booking for two or more people in the same transaction (note: the discount will be applied automatically on the final checkout page). No other discounts apply.
If you have further questions please contact us on +61 3 9008 7287 or send us a message.
Our office is open Monday to Friday 8:30 am to 5:30 pm Monday to Friday AEDT/AEST.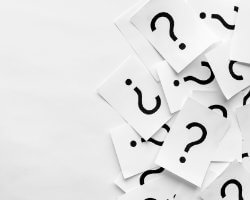 Tickets to the March 2022 Contact Centre Management Fundamentals course can be purchased using a credit card, direct bank transfer or via invoice.
Just click the 'Get Tickets' button below or at the top of the page.