How to Monitor and Coach Contact Centre Agents
This How to Monitor and Coach Contact Centre Agents course has an average rating of 5 out of 5 stars
Frontline Team Members/employees represent the organisation to its customers and the manner in which they handle customer contacts can make or break satisfaction, loyalty and efficiencies.
And it's the role of the contact centre Supervisor/Team Leader and Quality Assurance (if you are lucky!) to work hard to coach their employees to higher levels of performance.
At the same time, Team Leaders face challenges related to making enough time to coach, dealing with difficult coaching situations, ensuring calibration and articulately communicating the organisation's standards.
This How to Monitor and Coach Call Centre Agents training course addresses the business reasons for coaching and provides practical guidelines for how (and why) you need to make time for coaching, different approaches to coaching and the 'how-to' of coaching successfully using our proprietary 7-Step Coaching Process that has been used to train thousands of Team Leaders around the world.
Participants are provided with insights and ideas to measure individual and Team Performance across both Quality and Productivity dimensions and they'll leave this course with newfound confidence in how to manage both the 'easy' and more 'challenging' Coaching situations.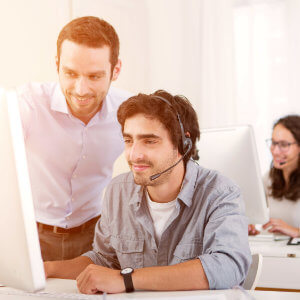 How to monitor and coach contact centre agents course fast facts:
Who should do this course?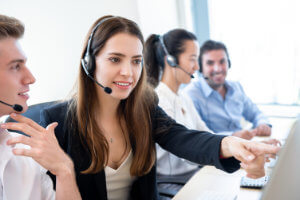 Learning how to coach contact centre agents is one of the most critical elements of a Team Leaders job in a contact centre yet it's a skill that is often not fully understood and seldom learnt.
The How to Monitor and Coach a Contact Centre Agent course will provide Team Leaders (or soon to be Team Leaders!) with  a structured process to monitor the performance of a contact centre/customer service agents and coach for improvement and is ideally suited to:
Contact centre agents being prepared to step into a leadership role
Existing Team Leaders who haven't been taught a structured process on how to provide feedback and coach for improvement
Existing Team Leaders or managers who lack confidence in coaching agents
Contact Centre Managers
Quality Assurance Team members
Two half-day (4-hour) sessions with four core modules:
This is one of our most popular workshops – because it's practical, full of insight and helps people improve their coaching skills – right away! We work through four interconnected and insight-rich modules across our two 4-hour sessions.
Module 1. Team Leader Roles & Responsibilities
Analysing Team Leader roles & responsibilities
The 5 categories of roles & responsibilities
Considering where a Team Leader should be spending their time
How to evaluate Agents across both Productivity & Quality dimensions
Module 2. Monitoring practices that work
The 4 Strategic Objectives for Monitoring
The 5 Classic Forms of Monitoring
The Customer Service Vision and why it matters
What goes into selecting, defining & measuring Performance Standards
Module 3. Calibration and getting on the same page
Defining the who/what/when and how of Calibration
The 4 levels of Calibration and how each one works
Why Customer Satisfaction & Monitoring scores don't always agree
Module 4. Coaching Practices that work
The definition of Coaching
Coaching best practices
Using Level 2 coaching to change behaviour
The 7 Step Process for Level 2 coaching
Looking for other options?
Looking for other options?
Whilst Monitoring and Coaching is a critical skill in any contact centre, knowing how to manage and lead employees can take your team (and your leadership skills) to another level.
We also have a How to Manage and Lead Employees course that will provide participants with the skills to create amazing workplaces arming them with the critical components that make a great leader; Leadership and Management, Empowering Team Leaders to succeed, Performance management & conversations & Employee Engagement and Culture.
View the How to Manage and Lead Employees course >
We also have a range of other courses for Contact Centre Team Leaders and Contact Centre Managers.
About Your Trainer, Daniel Ord
The trainer for the How to Coach Contact Centre Agents training course is Daniel Ord from OmniTouch International – recognised as one of the leading customer experience and contact centre trainers in the world.
Daniel has trained over 50,000 participants across over 40 countries and is regularly featured in leading customer management publications and he has been a regular visitor to Australia for over 20 years.
Credentials-wise, Dan is a Certified Customer Experience Professional (CCXP), one of only a handful of recognised CXPA trainers in the world, an International Customer Management Institute (ICMI) Certified Associate, a Call Centre Industry Advisory Council Training Partner (CIAC), Net Promoter Certified and Daniel was the first to bring professional management level Contact Centre certification to Asia back in the early 00s (he was based in Singapore for 20 years).
Daniel is consistently regarded as the best trainer in the industry with his incredible subject matter expertise, excellent storytelling with real-world examples, a great sense of humour and a clear passion for the industry and helping people excel.
So it's not surprising to note that despite all the numerous industry accolades and recognition, it's the Customer Testimonials Daniel is most proud of and you can read a selection of his recent testimonials below.
Recent Course Testimonials 
The How to Coach Contact Centre Agents course is a popular course as it's an area that most leaders lack confidence in how to deliver feedback and coach for improvement. Learning a structured framework is a skill that provides benefits for life and we've received some great feedback from those who have completed the course:
Helpful, practical advice
Review of December 2021 How to Monitor and Coach Contact Centre Agents
Thanks Daniel and Justin for running another course full of helpful and practical advice. The lessons learnt in this coaching and monitoring course can be applied to many aspects of our day to day work.
Team Leader, Customer Service and Education
Review of December 2021 How to Monitor and Coach Contact Centre Agents
I have taken many learnings from this course. Daniel presented in an delightfully engaging manner and provided a wealth of knowledge and insight. I see a lot of long term benefit from this course. It has sparked new ideas, and has shifted my mindset in several ways. Daniel provided many practical tools to utilise, and presented some fantastic ideas and valuable feedback.
Senior Customer Service and Education Officer
Portable Long Service Authority
Review of How to Monitor and Coach Agents (Private Course)
Daniel and Marcus were refreshing! We thought that how we do things were already good, but they showed us how it could be better by unlocking all those small locks that would be instrumental to change. I would like to recommend them to all you folks who monitor and coach, as this may be the secret sauce that you need for success!
Virtual Gaming Worlds (VGW Holdings Limited)
Review of How to Monitor and Coach Agents (Private Course)
The training was very entertaining, engaging and very insightful. Hearing the group, not just the facilitator discuss their thoughts openly, gives perspectives that connects to the focus points of the training. I loved it.
The training brought so much joy and realization, of how much I personally know about the topics discussed and more importantly about how much i do not know. What comes next, is continuing what I have been doing great, adding and applying the new elements that I have learned and continue to share this experience with the group.
Virtual Gaming Worlds (VGW Holdings Limited)
More Customer Testimonials
"The coaching tips & role-plays definitely help me to prepare & carry out coaching sessions with my staff."
"This training rekindled my passion to coach!" 
"Thank you Daniel for keeping the training so alive & interesting.  I appreciated the experience and will apply in my daily job!"                
"The learnings & content of this course can be really easily absorbed and applied right away.  Really appreciate the clarity!"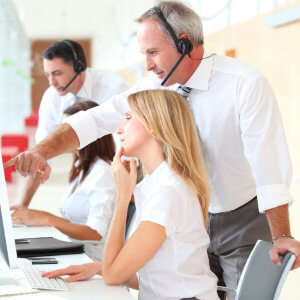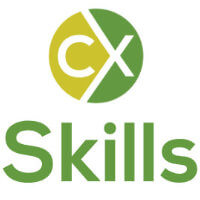 How and when its delivered
The How to Coach Contact Centre Agents course is delivered via Zoom Teleconferencing and users will be sent any required materials prior to the course commencing. We offer this course both publicly and privately with the differences outlined below:
Public Courses
The How to Coach Contact Centre Agents course is delivered as two 4-hour modules in consecutive days.
Being public, it's a great way to hear and learn from others in the course (and build your network!) as well as being a cost-effective model for small numbers of attendees.
The times and dates are fixed to enable you to plan ahead and typically we run this course once a month. If you would like to have more flexibility on the dates, times and content or need to training larger groups refer to our private options.
Private Courses
Whilst the public courses can be a great way to interact with others and are perfect for small numbers, sometimes you need more flexibility with the dates and times or you'd like the benefits of training larger groups of Team Leaders/Managers within your business (can be great to get all your coaches on the same page at the same time!).
Our private courses can deliver the same course with dates and times to suit you and we can also include more specific role-plays based on your business rather than generic ones we use in our public courses.
Pricing and Payment Options
The How to Coach Contact Centre Agents training course is just $797 per person ex GST for the entire 8 hours of facilitated learning (2 x 4-hour sessions) as well as a workbook containing key support information.
Tickets can be purchased using a credit card or you can request an invoice – just select your preferred method on checkout.
Available discounts:
Save 15%

when purchasing 2 or more tickets in the same transaction (note: the discount will be applied on the final checkout page).
ACXPA Members save 25% off this course (no further discounts apply). Learn more about joining ACXPA >

Volume discounts

apply for training a whole team (great for putting all your Team Leaders through the learnings at the same time). Contact us for pricing and availability.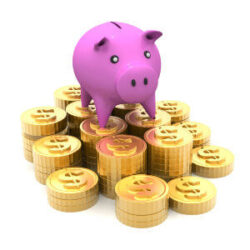 Purchase tickets for the How to Monitor and Coach Contact Centre Agent training courses:
Select the course dates below to learn more about the course and to purchase tickets.
Learn the skills to effectively Monitor and Coach Call Centre Agents in this September 2022 training course delivered online by global expert Daniel Ord. Suitable for all contact centres!
View Course