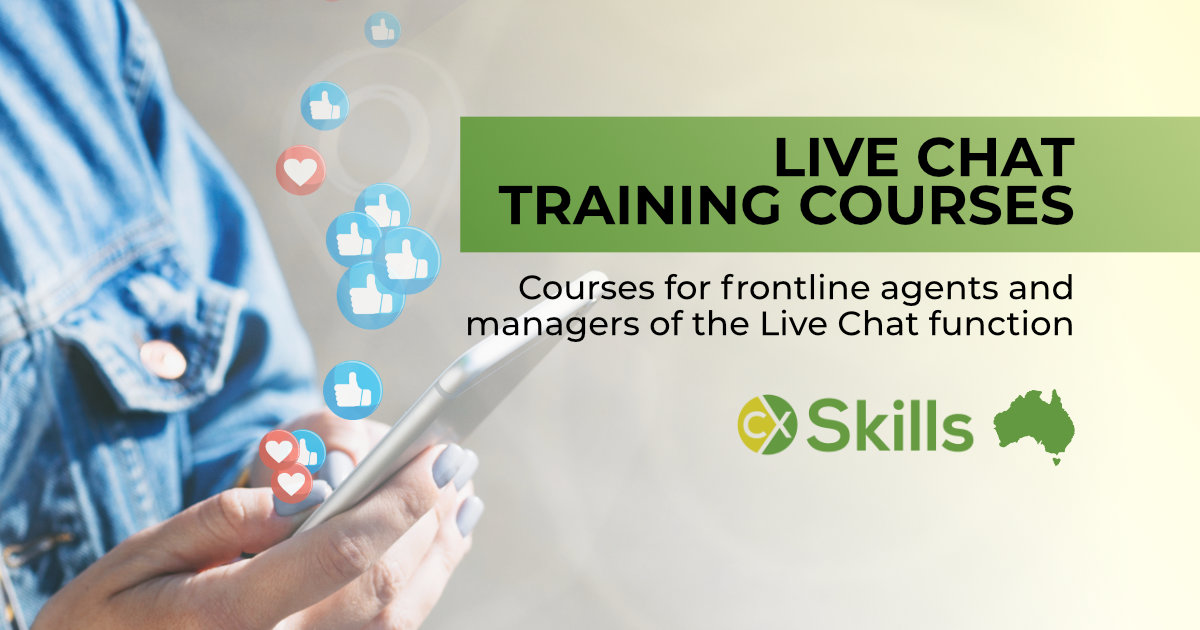 Live Chat Training Courses in Australia
Today, the use of Text Chat/Live Chat conversations is growing amongst the Contact Centre industry as customers continue to use different channels to engage with your business whether it's through a live chat software on your website, SMS, Facebook, WhatsApp and so on.
Unlike voice conversations which have their own set of skill requirements, there are some unique considerations for handling customers who choose to use Live Chat or Text Chat to contact your organisation.  As this type of contact is essentially a form in writing, most organisations are therefore more sensitive with the protection of their brand and image.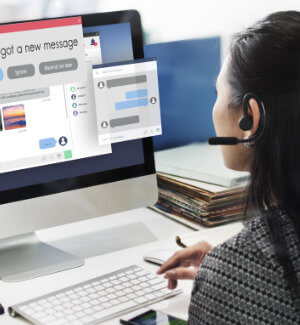 But despite it's growing importance (79% of customers in a recent survey said they prefer live chat over other options), the training opportunities to support those handling the live chat conversations, and the managers running the live chat function has been lacking.
Our Live Chat (or Text Chat) training courses are designed to help your business succeed in this critical channel with a proven structure designed specifically for live chat, SMS chat or Text chat conversations.
If you are currently handling LIve Chat or Text Chat or are thinking of introducing this channel – these live chat training courses are designed for you and your Team!
About Your Trainer, Daniel Ord
The trainer Live Chat training courses is Daniel Ord from OmniTouch International - recognised as one of the leading customer experience and contact centre trainers in the world.
Daniel has trained over 50,000 participants across over 40 countries and is regularly featured in leading customer management publications and he has been a regular visitor to Australia for over 20 years.
Credentials-wise, Dan is a Certified Customer Experience Professional (CCXP), one of only a handful of recognised CXPA trainers in the world, an International Customer Management Institute (ICMI) Certified Associate, a Call Centre Industry Advisory Council Training Partner (CIAC), Net Promoter Certified and Daniel was the first to bring professional management level Contact Centre certification to Asia back in the early 00s (he was based in Singapore for 20 years).
Daniel is consistently regarded as the best trainer in the industry with his incredible subject matter expertise, excellent storytelling with real-world examples, a great sense of humour and a clear passion for the industry and helping people excel.
So it's not surprising to note that despite all the numerous industry accolades and recognition, it's the Customer Testimonials Daniel is most proud of and you can read a selection of his recent testimonials below.
All of our Live Chat/Text Chat training courses can be delivered publicly (with other businesses) or privately (just for your business). We've explained some of the differences below.
Public Courses
Our publicly available live chat training courses enable you to enrol as few as one employee making them a cost-effective way of upskilling your frontline agents or managers.
The public courses can also be a great way to interact and learn from others in either the same or different industries.
Each course has fixed times and dates making it easy to plan around shifts, holidays, induction periods etc.
You'll find a list of upcoming public courses for Live Chat training at the bottom of this page.
Private Courses
Whilst the public courses can be a great way to interact with others and are perfect for small numbers, sometimes you need more flexibility with the dates and times or you'd like the benefits of training larger groups of agents within your business.
Our Live Chat private courses can deliver the same course with dates and times to suit you and we can also include custom-built role plays, simulations and live chat examples based on your business rather than the generic ones we use in our public courses.
CX Skills is a specialist training business that only delivers contact centre, customer experience, customer service and leadership related courses facilitated exclusively by industry professionals.  We're one of the founding members of the Australian Customer Experience Professionals Association (ACXPA) and we are committed to helping Australia to be recognised as global leaders in Customer Experience.
We've trained thousands of staff across a diverse range of businesses and we're proud of the amazing customer testimonials we've received directly and on Google reviews (the most recent listed below) so you can rest assured your training is in good hands.
Options to suit your learning objectives
We have two separate streams for live chat training with one course designed for frontline agents and one for managers of the live chat function. To learn more about each course just click on the 'Learn more >' button.
Purchase tickets now to the the Public Live Chat Training Courses
You can purchase tickets instantly for the courses listed below. Please contact us for private course pricing and availability.