Quality Assurance for Contact Centres – November 2021
November 15 @ 9:00 AM

-

November 16 @ 5:00 PM

AEDT
|
$1797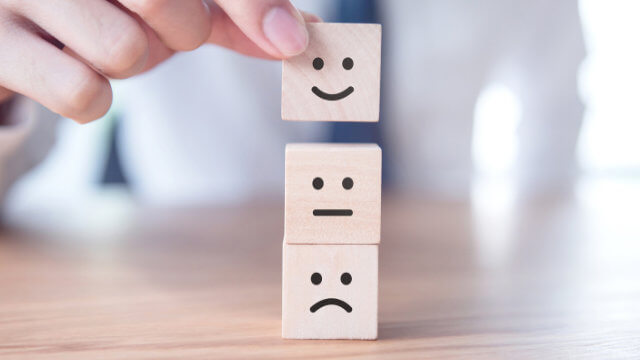 How to design and build a quality assurance program for a contact centre
An effective Contact Centre Quality Assurance Program drives a variety of strategic objectives including an enhanced Customer Experience, better Frontline Engagement, empowered Team Leaders, improved Training curriculums and ongoing innovation in Quality standards.
The reality is quite simple – a weak or non-existent Quality Assurance Program results in weak or poor service.  Fortunately, it works the other way – strong service flows from a strong Quality Assurance program.
Some people think that Quality Assurance means auditing service for improvement.  But the process begins way before auditing begins.
It begins with understanding a culture of service, how to put together a strong Customer Service Vision and develop clear standards and provide for continuous measurement & improvement through strong a strong VOC framework.
This Quality Assurance for Contact Centres November 2021 online course provides an incredibly structured approach to designing, implementing and continuously improving an effective Quality Assurance Program – whether your program is already in place or is brand new.
This is not a theoretical course – you will be armed with the skills to implement or optimise a Quality Assurance program to improve quality in your contact centre.
Learn global best-practice methodology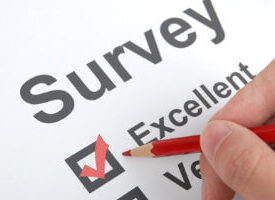 In this November 2021 Quality Assurance for Contact Centres course participants will be required to work through a number of logical 'steps' including setting a Service Vision, selecting & defining Quality standards, establishing an internal measurement logic, designing Quality Assurance reports and communicating outcomes.
We even touch on the roles of Transactional Coaching, Mystery Shopper and VOC as sources of input for your Quality Assurance Program.
The Participant Guide for this course is extensive and contains samples of Quality Standard definitions, Monitoring Forms, Design Checklists and more to help you with your own unique Quality Assurance Program.
Who should do this course?
Are you struggling to improve the quality in your contact centre but don't know how to improve it?
Do you already have a Quality Assurance checklist/scorecard but not sure if it's set up correctly or measuring the right things?
Are you focussed mainly on productivity measures (e.g. AHT, number of calls etc) but not sure how to measure quality?
Do you know you need a quality scorecard but not sure how to create one and what measures you should be using?
Does your existing scorecard only focus on compliance metrics like (did the agent use their name in the greeting, complete the identity check, provide a reference number etc and have very little focus on the quality of the conversation with the customer?
Are you or your agents unsure of what a good call should sound like?
The November 2021 Quality Assurance for Contact Centres course will benefit anyone who is looking to implement or optimise a Quality Assurance Program in a contact centre environment.
Typical roles would include Team Leaders, Contact Centre Managers, Quality Assurance Managers, Customer Experience specialists and Knowledge Management Specialists.
As the quality output from the contact centres impacts your whole organisation, we also recommend involving key stakeholders from other areas of your business in the design of their QA program where possible either during this course or at a later stage (e.g. marketing, sales, executive teams etc).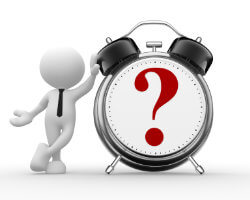 The November 2021 Quality Assurance for Contact Centres course is held over two consecutive days with each online ZOOM session approximately 8 hours in duration (there are breaks included throughout the sessions as well to aid with learning and attend to personal matters).
Session 1 – Monday 15th November, 2021 9:00 to 17:00 AEDT (Melbourne)
Session 2 – Tuesday 16th November, 2021 9:00 to 17:00 AEDT (Melbourne)
Dates don't suit? This course can be run privately which is a cost-effective way to train a larger group just from your organisation and have more flexibility with the dates and times. You can also check here for other upcoming dates >
Two powerful training sessions
The November 2021 Quality Assurance for Contact Centres training course is delivered online over 2 powerful sessions, each approximately 8 hours in duration for a total of 16 hours of facilitated live learning.  And don't worry, they'll be plenty of breaks included to maximise learning and mental health!
Day 1
Your Customer Culture
Quality Assurance is designed around the needs & motivations of your Customers, your Employees and your Organisation.  It's a lot more than just 'common sense'.  Before we design our Quality Assurance Program we look at winning considerations that help get everyone on board with your Customer culture goals.
Decide what kind of Service to deliver. Then choose your Performance Standards
Before you begin to select Performance Standards to measure – it helps to take a big step back and look at who you are, what your brand is about and how you want to define what kind of service you want to deliver.
Because when you establish a great Service Vision along with an understanding of CX, then selecting the right principles – and getting your people to understand and use them – is a lot easier.  And we not only share how to select, define and measure Performance Standards – we give you many template examples to draw from and use in your work.
Day 2
Monitoring & Calibration Practices
Establishing a healthy Monitoring policy matters. And we talk extensively with you about how to do that.   How will you monitor?  Will you use recordings?  Mystery Shopper?  Side by Side?  What combinations work best?  How many should you do?  Who should be doing the monitoring?
And importantly – what are you monitoring for?  Setting strategic objectives matters.
We also cover 4 different levels of Calibration – so you can use calibration more effectively – and create a less subjective but more successful monitoring program.
Because when you establish a great Service Vision along with an understanding of CX, then selecting the right principles – and getting your people to understand and use them – is a lot easier.  And we not only share how to select, define and measure Performance Standards – we give you many template examples to draw from and use in your work.
Coaching Practices and Voice of the Customer
Monitoring gathers and presents the data – but coaching changes the behaviour.
But as with monitoring, there are different approaches to coaching.  We teach a comprehensive method and approach to 'Transaction Coaching' – one that recognises the human dynamics involved in delivering a great Customer Experience.  And one that anyone can learn and get good at.
Because you don't 'do' coaching to people.  You do it with them.   We even address self-coaching and when and how to use this powerful method.
And we close out this section and the session overall by considering the continuous improvement cycle.  Ultimately how do your efforts feed into Voice of the Customer outcomes – and how can you better use and interpret 'VOC'.
Over the two powerful online sessions you'll learn how to design a Quality Assurance program for your contact centre split into six core modules:
Module 1:   Understanding a Performance Culture
Understand the role of management in creating a performance culture
Understand the drivers of employee engagement and disengagement
Module 2:  Deciding what kind of Service you plan to deliver
Understanding how to use the Organisation's Mission, Vision and Values
Creating a Service Vision to guide your decisions & create alignment
Understanding the 2 Sources of input for choosing Quality Standards
Understanding the role of Customer Expectations for specific types of service and interactions and how to map those expectations into defining your Performance Standards
Identifying the difference between Activity-Based and Outcome-Based Standards and why that matters to your performance
Understanding Compliance based measures vs. Calibre based measures and why it matters
Understand how to document Performance Standards clearly and effectively to ensure calibration both within and external to the Contact Centre & Customer touchpoints
Module 3:  Making your Quality Assurance Form work for you
Considering the 5 classic Form Designs including the pros & cons
What are the tips that QA use to get the score right the first time
Learn how to conduct effective Calibration sessions
The role of Level 2 & Level 3 Quality Evaluation – you don't always need a scorecard
Evaluation of Form samples
Module 4:  Monitoring Quality – what we need to know
Who should do it?
How often should we do it?
How should we do it?
What should we monitor?
What tools should we use?
What are the other strategic purposes of Monitoring and how can we accommodate those as well?
Ultimately making Monitoring & Measuring reality more efficient and effective
Module 5:  The role of Coaching – what we need to know
Who should do the coaching? Service Quality? Team Leaders?
How to clear up the tension that can exist between QA & Team Leaders
How many calls or emails or text chats, etc. should we do per Agents?
What is the difference between 'coaching' and 'judging'?
How do I develop Agent performance reports and what is the best way to present these?
What is 'praise' and how does it differ from coaching?
Module 6:  The role of the Service Audit & VOC
Using Surveys to capture VOC
Using Mystery Shopper to capture
An overview of Quantitative & Qualitative Research
Your trainer for the November 2021 Quality Assurance for Contact Centres course is Daniel Ord from OmniTouch International is the leading contact centre trainer in the world with his courses regularly selling out across the globe.
Daniel has trained over 50,000 participants across over 40 countries and is regularly featured in leading contact centre publications and he has been a regular visitor to Australia for over 20 years.
Participants consistently rank Daniel as the best trainer they've had with incredible subject matter expertise, excellent storytelling with real-world examples and of course, a great sense of humour so you'll have some fun while you learn!
Credentials-wise, Dan is a Certified Customer Experience Professional (CCXP), an International Customer Management Institute (ICMI) Certified Associate, a Call Centre Industry Advisory Council Training Partner (CIAC), Net Promoter Certified and the first to bring professional management level Contact Centre certification to Asia back in the early 00s.
Like to learn more about Daniel? Read some of Daniel's articles on CX Central, listen to some Podcasts on the CX Hustle or check out his profile on LinkedIn.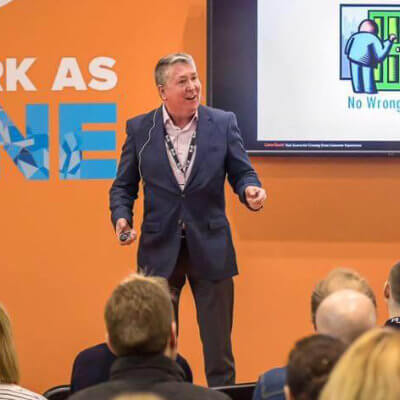 Recent Course Testimonials
Loved it!
Another great course put together by Justin presented by their partners at Omnitouch, Daniel and Marcus. The "How to Design a Quality Assurance Program for Contact Centres" was extremely fitting for our organisation as we transition to a new telephony system.
The course was not one of those courses where they give you the answer and a few templates sending you on your way. Daniel and Marcus take you through why an appropriate framework should take into consideration the Organisations, Mission Statement, Values and Customer Service Charter.
As the session was run via Zoom, it enabled and encouraged networking opportunities not only across Australia but also with International attendees. This was a fantastic benefit as it allowed us to draw on each others lived experiences.
I really encourage you all to check out the courses and information that CX Skills has to offer as they are the best place to not only continue but to also start your learning and development!
Eye Opening!
I came into the workshop with a pre-conceived idea of what a QM framework was and how to design one. The workshop really opened my eyes into what a QM is and how coaching and training really works in our environment.
The workshop was run really well and enough time was spent on all subjects and no problems with going back over the same info. Being a remote environment throughs up challenges but they were overcome by great staff and involvement from all participants.
Great facilitator
I thoroughly enjoyed the session and loved learning from others on the course. I have done similar courses in the past but Daniel was by far the best facilitator – He was engaging and very knowledgeable and very helpful. Thank you again
Great value
I thought the course was excellent value and the content extremely useful. A great course and I particularly appreciate the effort gone into providing this 100% virtually. Daniel, Justin, and Marcus were a great support.
Game Changer!
Game-changing training and insight. Highly recommend this CX Skills training program with Daniel Ord.
Highly recommend
An absolutely fun and engaging learning session presented by Daniel. Would definitely recommend it!
Recent CX Skills Testimonials
Pricing and Payment Options
This online course delivered over 2 x 8-hour sessions to learn global best-practice quality assurance program design for contact centres is $1,797 ex GST.
Tickets can be purchased using a credit card, direct bank transfer or via invoice (the course must be paid in full prior to course commencement).
The price includes a comprehensive workbook containing over 30 pages of sample monitoring forms, design checklists, definitions and more.
CX Skills is a specialist training business that only delivers customer experience and customer service related courses facilitated exclusively by industry professionals. Our main website, CX Central is Australia's most trusted website for contact centre and CX professionals in Australia and we also manage the popular Call Centre Legends Facebook page followed by over 30,000 call centre employees.
As well as training solutions, we also provide CX & Contact Centre consulting services using the same practices, processes and methodologies that we use in our training courses so you can rest assured you'll be learning best-practice skills that work in the real world.
Just select the number of tickets you require and click GET TICKETS at the top of this page.
If you have any questions or don't want to book online, call us on +61 3 9008 7287 or email us and we'd be happy to help. Our office is open Monday to Friday 8:30 am to 5: 30 pm Monday to Friday AEDT/AEST.
  SAVE 15%  – Purchase two or more tickets to this course in the same transaction and save 15% off the total price.