Managing Difficult Customers – May 2022
May 9, 2022 @ 1:00 PM

-

May 10, 2022 @ 5:00 PM

AEST
|
$497
Courses Navigation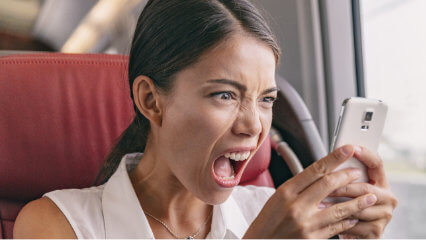 May 2022 Managing Difficult Customers course
Encountering difficult situations is an intrinsic part of dealing with customers & clients – whether they are internal or external to your business.
And with the frustrations of lockdowns and other COVID restrictions, there has been a noticeable increase in the stress levels of both customers and staff who are all learning to navigate in a new world filled with restrictions and mental health challenges that we've never experienced before.
But how many of us are equipped to handle those situations?
It takes a lot of confidence and skill to effectively manage angry or upset customers and yet most people have never been taught the skills and are left to learn by trial and error that often results in a poor outcome for the staff member, the customer and the business.
It's also not uncommon for staff to fall back on their own internal viewpoints and belief systems and to take things personally that again, leads to a poor outcome for all parties.
Whilst equipping your staff with the right skills to handle these situations and taking care of their mental health has always been important, there really has never been a more critical time to provide your staff with the skills and confidence they need to handle a range of difficult situations.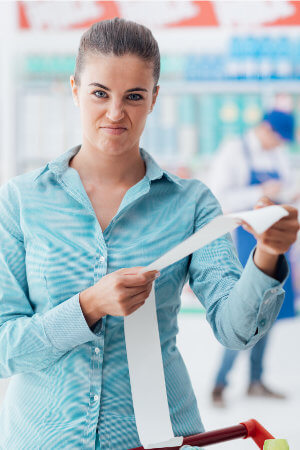 Learn how to handle difficult situations
Our May 2022 Managing Difficult Customers Training Courses teaches staff how to identify the different types of difficult customers and situations, and then how to identify and apply the correct solutions with confidence.
From learning how to negotiate or how to say NO! effectively and with professionalism, the Managing Difficult Customers Training Course is the ideal program to help you or your team members handle difficult situations with grace and style. 
This course isn't just a few words and phrases to use – it's a comprehensive, high-quality program delivered over 2 x 4-hour sessions that will make a lasting lifetime impact.
As with all our CX Skills courses, this online course involves workshop exercises, quizzes, role-plays, videos, examples and more to make the course both enjoyable and, of course, to enable the learnings to be applied.
This is one of our most popular courses and it's run both publicly (great for smaller numbers) and privately if you need to train larger groups, need more flexibility in the timing and would like to keep all the discussions 'in-house'.
If you can't make the dates for this public course, view other upcoming dates >
May

2022 Managing Difficult Customers Course Quick Highlights 
Who should do this course?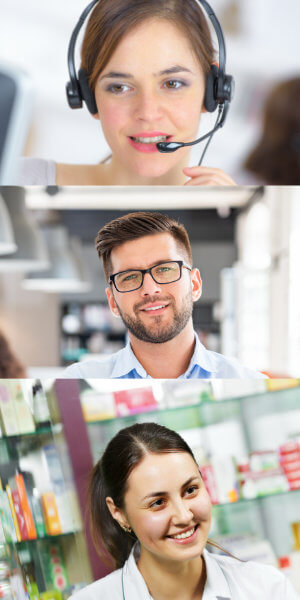 The May 2022 Managing Difficult Customers training course is designed to equip course participants with the skills and confidence to manage any difficult situation when dealing with customers or colleagues regardless of the industries, products or services.
The course is suitable for anyone who deals with customers with typical roles including:
Contact Centre agents (sales or service)
Customer service staff
Retail/counter staff
Administration/Office staff
Education/Teachers
Small Business owners
Sales/Account Management
Complaints teams
Team Leaders
Managers
Please note this entire course is specifically focused on dealing with difficult customers and situations. If you also need to learn more generic customer service skills, check out our customer service training programs >
Built for online training!
Whilst we used to deliver this course face to face in a classroom setting (in a pre-COVID world!) we have now fully adapted this course to be delivered online and have been successfully doing so for the past two years. So don't worry, it's still just as effective!
Our May 2022 Managing Difficult Customers course teaches course participants how to identify and manage difficult customers and situations with confidence.
This isn't just boring textbook and video training – this course is delivered over 2 x 4-hour comprehensive sessions with a total of 8 hours of live training by world-renowned customer experience trainer Daniel Ord.
Short breaks are included to ensure our training is delivered effectively.
Four Powerful Customer Complaint Handling Modules
The May 2022 Managing Difficult Customers course comprises of four key modules:
Module 1. Considering Human Behaviour
Using Transactional Analysis to understand Customer behaviour and our own behaviour
The issue of changing someone else's character
The issue of 'satisfying' an Unhappy Customer
Module 2. Classifying the Classic Types of Difficult Situations
Learn the differences between them all the different types of difficult customers and how to handle them including:
The Abusive Customer
The Irritating Customer
The Unhappy Customer
Module 3. Service Skills Requirements 
The Classic use of Listening:
Deciding whether to use Empathy or Affirmation
What are the 5 levels of Empathy?
What you must do when interacting with someone who is upset
Module 4. Understanding your solution options
We'll teach our proprietary UNER (R) model that will guide you on:
How to Say YES
How to say NO
How to explain WHY
How to provide a Conditional or Creative YES
How and when to Escalate
The trainer for the May 2022 Managing Difficult Customers course is Daniel Ord from OmniTouch International – the leading Customer Experience and Contact Centre trainer in the world with his courses regularly selling out across the globe.
Daniel has trained over 50,000 participants across over 40 countries and is regularly featured in leading industry publications and prior to COVID, he has been a regular visitor to Australia for over 20 years.
Participants consistently rank Daniel as the best trainer they've had with incredible subject matter expertise, excellent storytelling with real-world examples and of course, a great sense of humour so you'll have some fun while you learn!
Credentials-wise, Dan is a Certified Customer Experience Professional (CCXP), an International Customer Management Institute (ICMI) Certified Associate, a Call Centre Industry Advisory Council Training Partner (CIAC), Net Promoter Certified and the first to bring professional management level Contact Centre certification to Asia back in the early 00s.
Like to learn more about Daniel? Read some of Daniel's articles on CX Central, listen to some Podcasts on the CX Hustle or view Daniel's profile on LinkedIn.
We recorded a short video with the CEO of CX Skills, Justin Tippett and course facilitator Daniel Ord providing some additional insight about the course.
This is one of our most popular courses with hundreds of course participants throughout 2021 with just a sample of some of the testimonials we have received below.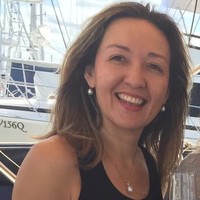 "Justin and the team at CX Skills have gone over and above the call of duty to deliver great Customer Service training to our entire Service Centre team. The Managing Difficult Customers training has been high quality, delivered remotely, and Justin has been extremely flexible with necessary changes to attendees due to operational requirements. I highly recommend CX Skills to assist with your training needs." – Monica Malgarini, QLD Corrective Services
What a fantastic, informative, fun and mind-changing course! Loved every minute of it and learned so much; things that will remain with me for a very, very long time. Having a presenter like Daniel Ord, who made the whole course so engaging, makes all the difference. I can honestly say, this is the best course I have ever attended. A special thank you also goes out to Justin and Marcus! –  Amanda, Enrolment Officer, Harrisdale Secondary School
Thank you team! It has certainly changed the whole perspective on how I used to see and handle the issues not just at the workplace but also in day to day life. Very practical and informative course content delivered in a very professional way. Highly recommended! – Badri Pokhrel, SDA Service Delivery Manager, Multiple Sclerosis Ltd
Really enjoyed the course on handling difficult customers. I came away with a number of tools that I can use not only with customers, but also day to day life.– Katherine Robshaw, Education Department.
"This course was really engaging and very well organised. Daniel was amazing, and I didn't 'zone out' once, a sign of an excellent trainer. Really enjoyed the course and learnt lots, particularly liked the examples of situations where certain vocabulary is acceptable. Made the course sink in."
"I just wanted to email you in thanks as I have found your recent training session very helpful! I have been able to use UNER(R) very effectively, where previously I had problems saying 'no', generally going into far too much detail on my explanation.  This has helped stop at least two complaints and I've also been using the Human Touch in more of my emails 😀 ."        
"Hi Daniel, just wanted to say thanks for the brilliant workshop. Was lovely to meet you and it's always a pleasure to learn new techniques, perspectives and ways of working."
"It was a really fun and exciting training course and I will be able to apply all these methods now and in my future career.  Loved the tips on how to deal with the especially fussy guests!".
"Very good and interactive – fun but full of knowledge."
"The training was really fun but more importantly I learned a lot of techniques that I've been able to use on lots of my calls which has made my job a lot easier – thanks!"
At CX Skills we run a number of Customer Experience and Contact Centre courses and we take enormous pride in our customer testimonials with the latest Google reviews listed below.
CX Skills is a specialist training business that only delivers customer experience and customer service related courses facilitated exclusively by industry professionals. Our main website, CX Central is Australia's most trusted website for contact centre and CX professionals in Australia and we also manage the popular Call Centre Legends Facebook page followed by over 30,000 call centre employees.
As well as training solutions, we also provide CX & Contact Centre consulting services using the same practices, processes and methodologies that we use in our training courses so you can rest assured you'll be learning best-practice skills that work in the real world.
How and when it's delivered
The May 2022 Managing Difficult Customers course is delivered via Zoom Teleconferencing and users will be sent an electronic workbook (PDF) prior to the course commencing. This is a public course meaning it is available for anyone to book and the dates and times are fixed to enable you to plan ahead.
If you have large numbers to train or would like to have more flexibility on the dates, times and content refer to our private options.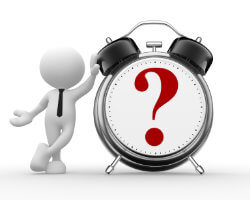 The
May

 2022 Managing Difficult Customers Training Course will be conducted on:
Session 1 –  Thursday 9th

May

 2022, 1:00 pm to 5:00 pm AEDT
Session 2 – Friday 10th

May

 2022, 1:00 pm to 5:00 pm AEDT
Pricing and Payment Options
The Managing Difficult Customers Training course is just $497 per person ex GST for 8 hours of facilitated learning (2 x 4-hour sessions) delivered by global CX training expert Daniel Ord.
Want to register more than 3 staff?
Save 15% when booking for 3 to 5 staff in the same transaction (note: the discount will be applied on the final checkout page).
Save 20% if you register 6 or more staff in the same transaction (note: the discount will be applied on the final checkout page).
Tickets to the May 2022 Managing Difficult Customers course can be purchased instantly using a credit card at the top of this page (click the blue 'Get Tickets' button).
If you would rather be sent an invoice for payment, order over the phone, enquire about this course being delivered privately or have further questions please call our Australian Based customer service team on +61 3 9008 7287 or send us a message now >
We're open between 8:30 am and 5:30 pm AEDT Monday to Friday.