How to Lead and Manage Employees – May 2021
May 18 @ 1:00 PM

-

May 21 @ 5:00 PM

AEST
|
$1697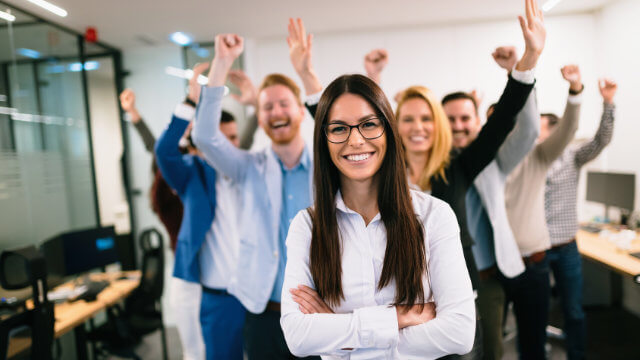 Learn how to lead, engage and create a better experience for your employees
With overwhelming evidence that improving the Employee Experience (EX) delivers benefits to your organisation, it's no surprise there is a strong demand to equip managers with the skills they need to create an amazing workplace culture.
Drawing from our work with Managers & Team Leaders around the world for over two decades, we designed this May 2021 How to Manage and Lead Employees training course to help Management Team Members understand the practices, behaviours & practical ideas to lead, engage and create a better experience for their people (e.g. Employee Experience).
The four online modules (each four hours in duration) will provide participants with the skills to create amazing workplaces arming them with the critical components that make a great leader:
Leadership and Management
Empowering Team Leaders to succeed
Performance management & conversations
Employee Engagement and Culture
The modules are a combination of theory, great stories, lots of practice and of course, all delivered in a fun and welcoming environment that will ensure that at the end of the course, you'll be ready to put your skills straight to work with confidence.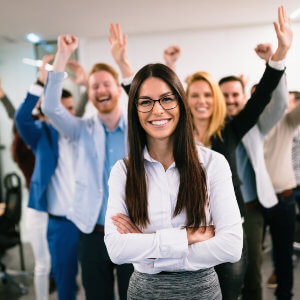 Who should do this course?
Whilst many of our courses are specific to contact centres, this May 2021 How to Manage and Lead Employees training course will benefit anyone who manages people in any environment. Typical roles would include:
Team Leaders/Supervisors

Contact Centre Managers

Retail/Store Managers

General Managers

VP's

Directors

Human Resources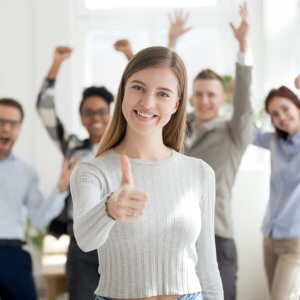 You'll learn how enhance the Employee Experience (EX) over four core modules:
Module 1:   Leadership & Management 
In our experience working with Managers around the world – some people want to make this too complicated.
And that makes it hard to understand and even harder to do.
We define Leadership – and examine what the best leaders use to inspire people to achieve a shared goal.
And we define Management – and work through how the best Managers guide people to achieve their potential.
Because as a Leader you do both.
Module 2: The Roles & Responsibilities of Team Leaders
One of the most important things a people Manager needs to think about is this. Where does my time go? And is this the best way to spend my time?
In this module, we look at data to help us decide where time is best spent, conduct an intensive time & motion study on where time is actually spent and compare the two.
We also work together to design & build a Success Profile for today's Manager.
One that we can use – and that we can help others use too.
Module 3: Performance Management & People Conversations
Your organisation needs outcomes. Your people need the guidance & motivation you have on offer.
In this module we spend a lot of time on the different conversations you'll have with each person who works with you.
From the 'good' conversations such as praise, and recognizing something 'well done' through to dealing with the more challenging conversations you need to have to help folks learn, keep on track and understand the consequences of what they're doing (or not doing).
Module 4: Employee Engagement & Culture
It's easy to get confused. What's the difference between Employee motivation, satisfaction & engagement? And what the heck is Employee Experience?
Because now everyone is talking about that too. Does that mean we have to go back and undo and redo everything we know about people?
In one of our favourite modules in any course, we untangle all of this and get deeply practical. Because once you know what these things are, why they matter and how to bring them to life – it gets a lot easier.
And we close out the module with a look at Culture – and how you can contribute to building a better one where you work.
Do you also need to improve your coaching skills?
If you specifically work in a contact centre environment, we also have a dedicated course that focusses exclusively on how to manage and coach contact centre agents. It's an 8-hour online course (delivered over 2 x 4-hour sessions) that provides insights and ideas to measure individual and Team Performance across both Quality and Productivity dimensions and gain confidence in how to manage both the 'easy' and more 'challenging' Coaching situations.
Course Dates, Times and Location
The May 2021 How to Manage and Lead Employees online training is delivered via Zoom Teleconferencing and users will be sent any required materials prior to the course commencing.
Session 1 – Tuesday 18th May 2021, 13:00 to 17:00 AEDT
Session 2 – Wednesday 19th May 2021, 13:00 to 17:00 AEDT
Session 3 – Thursday 20th May 2021, 13:00 to 17:00 AEDT
Session 4 – Friday 21st May 2021, 13:00 to 17:00 AEDT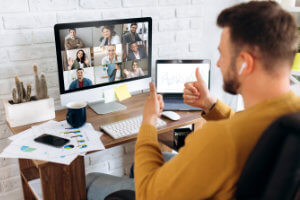 The facilitator for the May 2021 How to Manage and Lead Employees online course is Daniel Ord from OmniTouch International, the leading customer experience (CX) and Contact Centre trainer in the world with his courses regularly selling out across the globe.
Daniel has trained over 50,000 participants across over 40 countries and is regularly featured in leading contact centre publications and he has been a regular visitor to Australia for over 20 years.
Participants consistently rank Daniel as the best trainer they've had with incredible subject matter expertise, excellent storytelling with real-world examples and of course, a great sense of humour so you'll have some fun while you learn!
Credentials-wise, Dan is a Certified Customer Experience Professional (CCXP), an International Customer Management Institute (ICMI) Certified Associate, a Call Centre Industry Advisory Council Training Partner (CIAC), Net Promoter Certified and the first to bring professional management level Contact Centre certification to Asia back in the early 00s.
Like to learn more about Daniel? Read some of Daniel's articles on CX Central, listen to some Podcasts on the CX Hustle or check out his profile on LinkedIn.
CX Skills is a specialist training business that focusses on customer experience, customer service and leadership related courses facilitated exclusively by industry professionals. Our main website, CX Central is Australia's most trusted website for contact centre and CX professionals in Australia and we also manage the popular Call Centre Legends Facebook page followed by over 30,000 call centre employees.
As well as training solutions, we also provide CX & Contact Centre consulting services using the same practices, processes and methodologies that we use in our training courses so you can rest assured you'll be learning best-practice skills that work in the real world.
Pricing and Payment Options
The May 2021 How to Manage and Lead Employees online training course facilitated by global expert Daniel Ord is just $1,697 ex GST for 16 hours of facilitated learning delivered over 4 x 4-hour modules.
The rate includes a comprehensive online workbook that will be sent to you prior to the course commencing.
Please note to deliver the optimal training we only have limited spaces available so recommend you book early to avoid disappointment.
Contact us on +613 9008 7287 for a no-obligation chat or drop us a message using this online form. Our office hours are 8:30 am to 5:30 pm Monday to Friday AEDT/AEST.