The world's largest and most successful NPS certification program
You've probably already heard about Net Promoter Score® (NPS®) or participated in an NPS Survey if you've ever been asked the question "On a scale of 1 to 10 how likely are you to recommend <insert your company name> to a family and friend?'
At its core, NPS is a simple score. A survey question. A metric. It's the "one number you need to grow and it's sold as being easy to use and promises countless riches in transforming businesses based on customer loyalty.
So it's not surprising that Net Promoter has been implemented by thousands of companies globally and across the Asia Pacific as well as several large organisations here in Australia looking to gain a competitive edge.
Yet with so many companies having adopted the Net Promoter Score, so few have enjoyed the transformative impact that it was expected to deliver.
Why? Because NPS is about much more than just a score! If your company is already using NPS, or if you're serious about implementing Net Promoter into your business, this is the ultimate Net Promoter Training Masterclass to fast-track your business success.
This live Net Promoter Masterclass is designed by Richard Owen who literally lead the team that developed the NPS methodology!
Richard's team developed the Net Promoter Score in a joint project with Bain & Company, but its success as a complete methodology took 10 years of thought leadership.
20 Net Promoter conferences, more than 6,000 participants and hands-on involvement in over 1,000 enterprise programs later enables you to learn a thing or two about success and failure for CX – and all those learnings are in this Net Promoter Masterclass!
Delivered by the Co-creators of NPS
This Net Promoter Masterclass is suitable for 5 or more participants and includes:
✓  10 Completely Re-imagined Thought Leadership Frameworks
✓  More than 7 Hours of Live virtual sessions with Subject Matter Experts
✓  More than 8 Hours of Original Online Instruction (the self-paced course)
✓ Direct Access to Subject Matter Experts
✓  Interactive Program Assessment Tools
✓  Complete All Certification Requirements Online
Built on over 10 years of experience, this course will fast-track your NPS skills with the leading NPS certification in the world.
A quick overview of Net Promoter Score (NPS)
The Net Promoter Score (NPS) metric is designed to measure customer loyalty with one simple question. Depending on the score provided by the customer, the customer is categorised as a Detractor, Passive or Promoter.
The research shows that your NPS score strongly correlates to the growth of your business (the objective being the higher the score, the higher the business growth).
Net Promoter is the methodology in how to obtain the scores, analyse the data and use the insights to transform your business.

Want to learn on your own?
Want to learn on your own?
Self-paced or live, facilitated sessions – it's your choice!
This facilitator-led workshop requires a minimum of 5 people and includes 5 live facilitated workshops that are completed in conjunction with the self-paced course.  If you don't have a minimum of 5 people or would prefer to complete the training on your own, click here to learn more about the self-paced course >
5 Live Facilitated Sessions with Industry Experts
This 'instructor lead' program combines all the benefits of the self-paced program plus you have access to weekly real-time virtual sessions with OCX Cognition industry experts where we'll go even deeper with compelling case studies, practical examples, and thought-provoking discussions that address your greatest program challenges.
As a result of joining us online and virtually, you'll also:
Learn how Net Promoter best practices are applied in a variety of industries
Collaborate and interact with industry experts
Acquire real-time, personalised guidance from your success team
5 Live Facilitated Sessions Overview
Across the 5 live facilitated sessions of the Net Promoter Masterclass, you'll learn everything you need to know about implementing and/or optimising an NPS program into your organisation. Note these sessions are completed in conjunction with the self-paced online course that is included as part of this Net Promoter Masterclass.
Session 1. Kick off in style!
Welcome message by Richard Owen, introductions, and setting the stage for success.
Homework: Units 1 & 2 online
Session 2 - Underpinning Success & Data Confessions
Customer journey mapping – the ins, the outs, and practice.
Homework: Units 3 & 4 online
Session 3 - The Root of All Goodness & Lights, Camera, Action!
Analytic techniques that deliver along with strategies for Closed Loop
Homework: Units 5 & 6 online
Session 4 - A Burning Platform & You're One Strategic Genius
Digital Transformation along with CX Program Alignment
Homework: Units 7 & 8 online
Session 5 - Show Me the Money & You're in the Driver's Seat
Customer lifetime value, NPS Economics, the Road to Maturity, and your graduation ceremony hosted by Richard Owen!
"When it comes to something as important as NPS, it matters that you educate yourself and that you do so with the very best in the industry." – Daniel Ord, Global CX Expert & Founder of Omnitouch International
The included self-paced course
As well as the 5 x 1.5 hour live sessions led by industry experts, this Net Promoter Training Masterclass also includes the self-paced online course. 
The self-paced course modules are facilitated by NPS guru Richard Owen.
While CEO at Satmetrix, Richard Owen led the development of the Net Promoter Score® methodology with Fred Reichheld, creating the world's most widely used CX measurement approach.
And with Laura Brooks, he co-authored "Answering the Ultimate Question", the best-selling "how to" guide for NPS practitioners.
Richard Owen is now the founder and CEO of OCX Cognition and in 15 years of hands-on involvement in more than 1,000 enterprise NPS programs, Richard and his team have developed a definitive understanding of what NPS was, is, and should be and he's certified over 6,000 professionals globally in NPS.
Put simply, no one has more experience Net Promoter Score experience than Richard and his team of experts!
CX Certification that matters
Any successful CX program starts with deeply informed professionals who understand the core capabilities needed across their organisation. Becoming certified will ground you in the art & science of NPS, enabling you to propel your program to success.
This Net Promoter Training Masterclass supports your professional and organisational aspirations to:
Act from a common framework
Build & leverage quality data sets
Engage the whole organisation
Accelerate transformation
Deliver financial prosperity
You'll receive your proof of Net Promoter certification at the completion of the course (It will be emailed directly to you) making it a great addition to your CX skillset.
At CX Skills we only partner with the leading Customer Experience practitioners and training providers from across the globe that has proven credibility and skills. Whilst you purchase the course through us, the training and support for this course will be directly provided by the incredible team at OCX Cognition.
As soon as you've placed your order with us we'll notify the team at OCX cognition and they'll provide you with the online details to access the live expert sessions and your self-paced course.
With the timezone differences, please allow up to 48 hours to receive your login details.
CX Skills Reviews & Testimonials
If you've got a minimum of five people and you'd like to book your instructor-led Net Promoter training Masterclass program please contact us using the online form below for pricing and availability or contact us on +61 3 9008 7287.
Our office is open Monday to Friday 8:30 am to 5:30 pm Monday to Friday AEDT/AEST (Melbourne/Sydney time).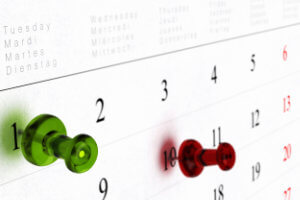 Net Promoter Training Masterclass Enquiry Form
Please complete the form below if you'd like to learn more about the live, facilitator-led Net Promoter Masterclass including pricing and availability. We'll come back to you ASAP!
Net Promoter Score, Net Promoter, and NPS are trademarks of NICE Systems, Inc., Bain and Company, Inc., and Fred Reichheld.