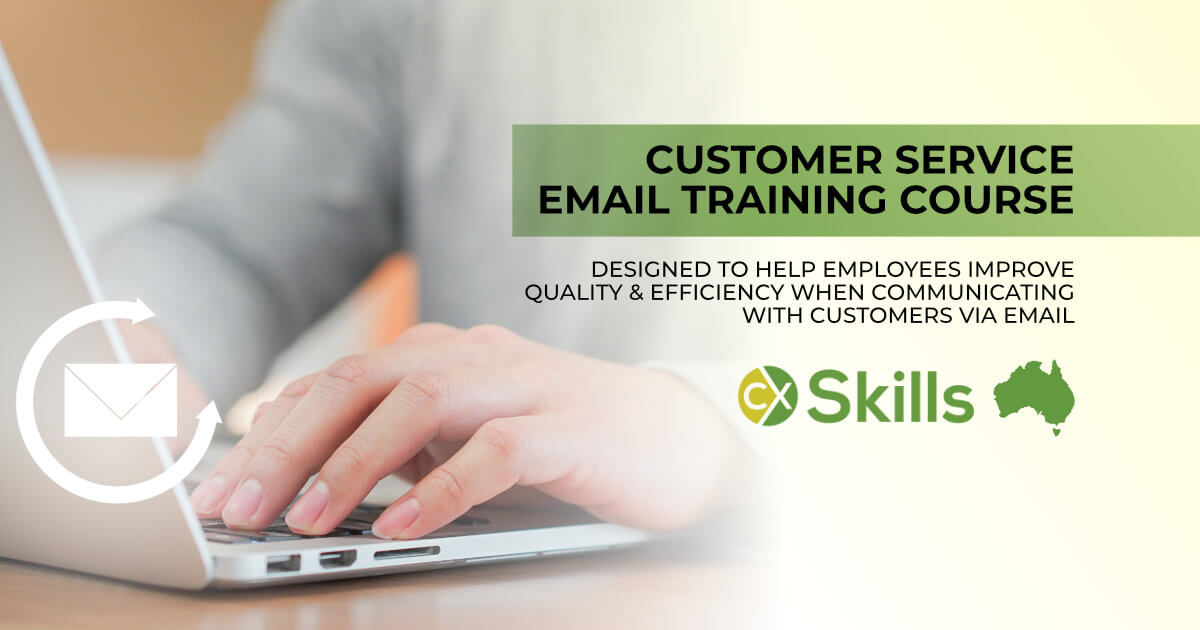 Email Customer Service Training to improve efficiency and quality
The Email Customer Service training course has an average rating of 4.9 out of 5 stars
The Email Customer Service training course is designed to equip frontline correspondence employees and their direct Team Managers with the knowledge and skills needed to effectively (with style) and efficiently (with a focus on reducing unnecessary repeat contacts)  better manage complaints and enquiries received via emails.
Because whilst there are lots of training options for phone-based customer service, agents are often ill-equipped on how to properly communicate via email.
So this is very much an 'architecture' program designed to empower frontline employees with the skills to craft great emails. What we do is facilitate, step by step, how to create an email that delivers the desired results and how to address the content needs and the tone needs.
And while email has its own unique properties, an underlying aspect and structure helps.  If you can say it well, then you can write it well!
The very best emails, whether complaint or enquiry based, sound like they come from a live human being.
Facilitated live over Zoom by global expert Daniel Ord (delivered over 2 x 4-hour sessions), in our Email Customer Service training course we'll teach a structured process that is applicable to all email correspondence regardless of your products, services or industry making it ideal for employees who have frequent communication with customers via the email channel.
Email Customer Service Training Course Fast Facts
Who should do this course?
This Email Customer Service training course is designed to teach a structured process in handling email customer correspondence for frontline staff who are required to write and respond to customer enquiries, complaints and so on via the email channel.
Typical roles include:
Call centre agents (sales or service) who handle customers emails
Customer service staff
Telephone account management
Complaints teams
Written correspondence teams
Four great modules delivered over 2 x half-day (4-hour) sessions:
Module 1. Using an Email Framework
Using a solid email writing framework makes such a big difference for success & efficiency in email writing.  We use and work through a 9 Step Framework and use this section to introduce each step and practice understanding each step using real emails.
Module 2. How to Interpret Customer Emails
The email channel requires us to become detectives.  What does the customer really want?  How do they really feel?  Interpreting Tone and Content is a vital first step in figuring out what to say and how to say it.
Using a variety of exercises we learn to better interpret what customers want – so we deliver a more relevant and human experience.
Module 3. Service Skills for Email
Service skills for phone calls?  Yes – we all know about that.  But understanding service skills for email – including the all-important 'empathy' – aren't as widely known.
We cover the important similarities & differences in written vs. verbal formats.
Module 4. How to Address Tone and Content
Writing a great email – one that's concise, human and addresses the needs clearly – is an art & science.
With content we look at the inverted Pyramid writing structure, the elimination of wordy phrases, better word choices and even how to say NO when you need to.
For Tone, we talk about dropping some of the silly phrases that exist out there (we apologise for any inconvenience is a classic example) so that emails sound like they come from a human being and not a machine.
And we cover the fine art of writing positively.
This is one of our most important courses and applies to anyone who writes emails – whether to customers or even just to internal colleagues.
About Your Trainer, Daniel Ord
The trainer for the Email Customer Service training course is Daniel Ord from OmniTouch International – recognised as one of the leading customer experience and contact centre trainers in the world.
Daniel has trained over 50,000 participants across over 40 countries and is regularly featured in leading customer management publications and he has been a regular visitor to Australia for over 20 years.
Credentials-wise, Dan is a Certified Customer Experience Professional (CCXP), one of only a handful of recognised CXPA trainers in the world, an International Customer Management Institute (ICMI) Certified Associate, a Call Centre Industry Advisory Council Training Partner (CIAC), Net Promoter Certified and Daniel was the first to bring professional management level Contact Centre certification to Asia back in the early 00s (he was based in Singapore for 20 years).
Daniel is consistently regarded as the best trainer in the industry with his incredible subject matter expertise, excellent storytelling with real-world examples, a great sense of humour and a clear passion for the industry and helping people excel.
So it's not surprising to note that despite all the numerous industry accolades and recognition, it's the Customer Testimonials Daniel is most proud of and you can read a selection of his recent testimonials below.
The Email Customer Service training course is a popular one with students as whilst there is often lots of guidance and tips on phone calls, emails and writing skills is often an area that agents have never received any guidance and structured learnings on.
Below are some testimonials from students who have recently completed the training.
Review of Email Customer Service (Private course)
The training was engaging and interesting. Enjoyed myself!
Review of Email Customer Service (Private course)
Very practical in my daily work. The content was very good!
Review of Email Customer Service (Private course)
Daniel was very engaging and knowledgeable regarding the subject matter. He made a complex matter easier to understand and in conjunction with the workbook really helped me internalise the lessons.
Review of Email Customer Service (Private course)
The information provided was refreshing. I thoroughly enjoyed the session and found it extremely valuable.
CX Skills is a specialist training business that only delivers contact centre, customer experience, customer service and leadership related courses facilitated exclusively by industry professionals.  We're one of the founding members of the Australian Customer Experience Professionals Association (ACXPA) and we are committed to helping Australia to be recognised as global leaders in Customer Experience.
We've trained thousands of staff across a diverse range of businesses and we're proud of the amazing customer testimonials we've received directly and on Google reviews so you can rest assured your training is in good hands.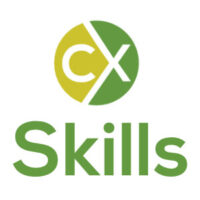 How and when its delivered
The Email Customer Service training course is delivered via Zoom Teleconferencing and users will be sent any required materials prior to the course commencing. We offer this course both publicly and privately with the differences outlined below:
Public Courses
The Email Customer Service course is delivered as two x 4-hour modules in consecutive days.
Being a public course, it's a great way to hear and learn from others also attending the course (and build your network!) as well as being a cost-effective model for small numbers of attendees (you can purchase as low as one ticket).
The times and dates are fixed to enable you to plan ahead and typically we run this course every two months. If you would like to have more flexibility on the dates, times and content or need to train larger groups/teams please refer to our private options.
Private Courses
Whilst the public courses can be a great way to interact with others and are perfect for small numbers, sometimes you need more flexibility with the dates and times or you'd like the benefits of training larger groups of agents within your business including:
More cost-effective for larger groups.
Greater flexibility over the course dates, time and duration.
Content customisation (using your case studies, role plays using your situations etc).
Pricing and Payment Options
The Email Customer Service Training course is $497 per person ex GST for 8 hours of live facilitated learning (2 x 4-hour sessions) and a course workbook (delivered electronically).
Save 15%  when booking for 3 or more staff in the same transaction (note: the discount will be applied on the final checkout page).
Payment can be made by credit card or invoice – just select your preferred method on checkout.
Purchase tickets now to the available Email Customer Service Training Courses: