Net Promoter Score Training Courses
The Net Promoter Score* (NPS*) is the key metric/output of the Net Promoter System. A company's NPS score is determined by asking "the ultimate question" of "How likely are you to recommend us to a friend or colleague on a score of 0 to 10?".
Depending on the score given, customers are then categorised as promoters, passives or detractors. The NPS score is calculated by the percentage of customers who are promoters (gave a score of 9 or 10) minus the percentage of customers who are detractors (gave a score of 0 - 6).
The Passives (score of 7 or 8) are ignored - more on that later!
In simple terms, the higher the NPS score, the better off your business will be.
There are a number of misconceptions about what NPS is and isn't and how it should be used and unfortunately, there are countless instances of the NPS methodology being used incorrectly.
But used correctly (and that just happens to be what we offer here!), it can be a powerful weapon in helping businesses achieve success with research by Bain (the joint developer of the Net Promoter System) revealing:
Sustained value creators—companies that achieve long-term profitable growth—have NPS two times higher than the average company.
Bain's Net Promoter System leaders on average grow at more than twice the rate of competitors
Of course, just asking a simple question of customers isn't going to suddenly fix your business and instantly make you more customer-centric.
But by actively listening to your customers, and acting on the feedback, then it's a whole different story!

By listening to and acting on customer feedback, customers are more likely to be loyal and enthusiastic about your business. And it's no surprise to note that customers who don't score you well (Detractors) aren't good for business. Here's a brief summary of each segment:
About the OCX Cognition Net Promoter Masterclasses
While CEO at Satmetrix, Richard Owen led the development of the Net Promoter Score® methodology with Fred Reichheld, creating the world's most widely used CX measurement approach.
NPS was created in 2003 however its success as a complete methodology took 10 years of thought leadership. Richard and his team at OCX Cognition have developed a definitive understanding of what NPS was, is, and should be.
Richard's certified over 6,000 professionals globally in NPS and has hands-on involvement in over 1,000 enterprise programs.  He also launched the Net Promoter Conference series that has attracted thousands of customers over 20 major global events and hundreds of customer case studies of success so it's fair to say when it comes to Net Promoter Score training, you're in good hands.
CX Skills is a specialist training business that only delivers contact centre, customer experience, customer service and leadership related courses facilitated exclusively by industry professionals.  We're one of the founding members of the Australian Customer Experience Professionals Association (ACXPA) and we are committed to helping Australia to be recognised as global leaders in Customer Experience.
We've trained thousands of staff across a diverse range of businesses and we're proud of the amazing customer testimonials we've received directly and on Google reviews (the most recent listed below) so you can rest assured your training is in good hands.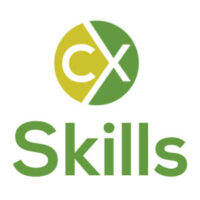 Available Net Promoter Training Courses
The CX Skills partnership with OCX Cognition enables us to bring you the same global best-practice training to participants in the Asia Pacific region through both a self-paced online course and an instructor-led program with the team from OCX Cognition facilitating 5 live sessions in conjunction with the self-paced course.
You can learn more about each course below.
*Net Promoter Score, Net Promoter, and NPS are trademarks of NICE Systems, Inc., Bain and Company, Inc., and Fred Reichheld.