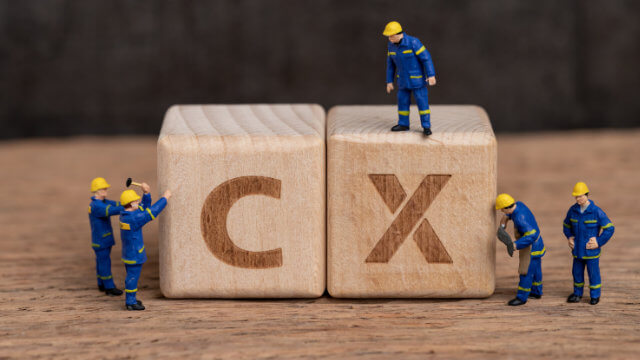 September 2022 Introduction to Customer Experience course
There is a lot of Customer Experience (CX) professionals out there working to deliver insights that their organisations can use to improve stakeholder value – across customers, employees & the organisation.
But the CX Team typically represent only a few folks across organisations with dozens, hundreds and even thousands of employees.
And it takes everyone in the company to make great CX outcomes happen.
And what does CX even mean? Even within the industry, there is often confusion about what customer experience encompasses.
So we created this special September 2022 Introduction to Customer Experience course to help everyone understand what CX is (and isn't).  Because that's where it begins when you want everyone to contribute to great CX outcomes.
Drawn from our leading CX Management / CCXP Exam Preparation 18 hour workshop, our September 2022 Introduction to CX training course isn't only content-rich – it's fun!
We cover what CX is, what it looks like and why it matters.  We'll also cover how it compares and contrasts to Customer Service (as there is a lot of confusion) so you'll be able to facilitate and engage in CX conversations and understand how CX can improve profitability, employee engagement and, of course, happier customers.
Who should do this course?
We've been teaching CX courses since 2001 and whilst many of our participants seek to become CX Leaders and Consultants, it's also becoming clear that there are others who want to increase their awareness and understanding of CX practices and principles without striving to be a CX practitioner.
The September 2022 Introduction to Customer Experience course is delivered over a single 4-hour session to fast-track CX Learnings with typical attendees for this course including:
Senior Executives and Managers who want to understand the various components of CX and how and why it's critical to business success.
Sales and Marketing professionals who want to broaden their understanding of Customer Experience and why it matters.
Contact Centre and Customer Service professionals who want to broaden their understanding of Customer Experience (CX) and improve their career opportunities.
Employees of organisations that already have CX Leaders & CCXPs who want colleagues & employees in their organisation to better understand CX in a practical, motivating & engaging way.
Why your trainers experience matters
The trainer for the September 2022 Introduction to Customer Experience Course is Daniel Ord from OmniTouch International – recognised as one of the leading customer experience and contact centre trainers in the world.
Daniel has trained over 50,000 participants across over 40 countries and is regularly featured in leading customer management publications and he has been a regular visitor to Australia for over 20 years.
Credentials-wise, Dan is a Certified Customer Experience Professional (CCXP), one of only a handful of recognised CXPA trainers in the world, an International Customer Management Institute (ICMI) Certified Associate, a Call Centre Industry Advisory Council Training Partner (CIAC), Net Promoter Certified and Daniel was the first to bring professional management level Contact Centre certification to Asia back in the early 00s (he was based in Singapore for 20 years).
Daniel is consistently regarded as the best trainer in the industry with his incredible subject matter expertise, excellent storytelling with real-world examples, a great sense of humour and a clear passion for the industry and helping people excel.
So it's not surprising to note that despite all the numerous industry accolades and recognition, it's the Customer Testimonials Daniel is most proud of and you can read a selection of his recent testimonials below.
Customer Testimonials for Daniel Ord
Informative, Educational and Fun!
Review of June 2022 Contact Centre Management Fundamentals
A great course that supports Call Centre managers, no matter what their experience!
Strongly encourage anyone who manages a Call Centre, or has a Call Centre in their department to sign up and take this course! You won't regret it.
Review of June 2022 Contact Centre Management Fundamentals
Daniel has an amazing ability to connect with people. He is very personable, and has this amazing ability to bring training content to life!
Queensland University of Technology
Review of June 2022 Contact Centre Quality Assurance Training
I thoroughly enjoyed workshopping Quality Assurance with Daniel. Daniel introduced us to the structure, framework and application of Quality Assurance in a Contact Centre environment, providing some really key techniques to ensure successful implementation.
If you are looking to implement a QA program in your business or to future proof the quality of Service Delivery Team, I highly recommend taking this course.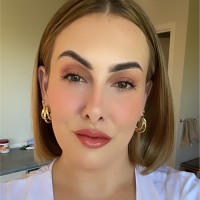 Quality and Training Lead
Review of June 2022 Contact Centre Quality Assurance Training
Great holistic view of the CX process!
September 2022 Introduction to Customer Experience Course Modules
The September 2022 Introduction to CX course is split into two modules delivered over the 4-hour online session.
Module 1 - Understanding Customer Experience
Customer Experience isn't Customer Service on steroids. And it's not about buying the latest technology or offering another channel.
It's about understanding the Customer's perception of your organisation and then proactively doing something about it.
The Building Blocks for CX
Defining Customer Experience
Looking at CX 'from space'
How to use the Customer Lifecycle & Stages
The role & value of Journeys
The role & value of Touchpoints
The role of prioritisation in CX
Customer Expectations
Drivers of Customer Expectations
Shaping Customer Expectations
Customer Expectations & Journeys
Physical & emotional Customer expectations
The CX Pyramid and how to use it
The Jobs to Be Done paradigm
The difference between Customer Experience & Customer Service
Module 2 - What kind of customer experience will we deliver?
There isn't just 'one' kind of experience.  Crafting & communicating the CX Vision makes sure that everyone in the organisation knows what kind of experience we will deliver.
And we have to consider both who we are – and what customers want – to put together that great CX Vision we can all rally around.
The 4 elements of CX Strategy
Defining the CX Vision
The CX Vision and Values
Inputs to the CX Vision – Who we are
Inputs to the CX Vision – Voice of Customer
The role of Voice of Customer
Setting Employee Standards with a CX lens
Introduction to CX Course Outcomes
On completing the September 2022 Introduction to Customer Experience course you will:
Understand and be able to explain the definition of Customer Experience.
Be able to describe the essential building blocks of Customer Experience.
Recognise the difference between Customer Experience and Customer Service and why that matters.
Learn different models for understanding how Customers perceive their experience.
Understand the importance of having a  CX Vision and the key elements of a CX strategy.
Have enjoyed a forum for interaction, sharing and dialogue with others.
Like all our courses, we incorporate plenty of exercises, discussions and laughter to ensure you have a great learning experience!
Whilst we have been training face to face all over the world for more than 20 years, like everywhere, COVID changed the way we needed to operate.
We now run all our courses online and our content and supporting materials have been adapted to ensure we still deliver a premium training experience.
With the physical barrier to course attendance removed, we've also been thrilled to now be more easily joined by students from all across the world adding to the learning experience.
With the Australian Time Zone (AEDT/AEST), the course is suitable for a range of different countries including across Asia-Pacific with Singapore, Hong Kong and Malaysia regularly joining us along with attendees from the USA, UK and Europe (albeit with a bit of coffee required!)
Zoom is our platform of choice that is easily available to anyone with a web browser.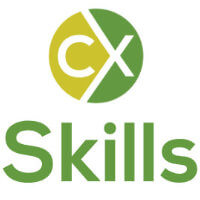 The September 2022 Introduction to Customer Experience course is delivered via Zoom on the following date and time:
5th September 2022, 12:30 to 16:30 AEDT (Melbourne time)
The course workbook and Zoom link will be sent to attendees the day prior to the class commencing.
Date doesn't suit? Check here for more options >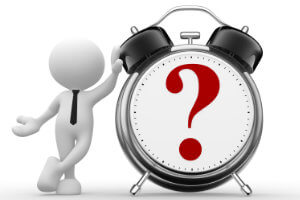 Pricing and Payment Options
The September 2022 Introduction to Customer Experience course is $497.00 AUD per person ex GST.
Tickets can be purchased using a credit card or invoice – just select your preferred option on Checkout. Included in this course:
4 hours of live facilitated training by Daniel Ord
Course workbook with key learnings, examples, case studies etc (provided electronically)
Available Discounts:
Save 15%

if you book for two or more people in the same transaction (discount will be applied on the checkout page)
ACXPA Members save 25% (no further discounts apply). View memberships >
Volume and Private bookings – If you'd like to train multiple staff in a private session please contact us for pricing and availability.