Inbound Sales 'Professional' – February 2021
February 2 @ 10:30 AM

-

12:30 PM

AEDT
|
$597.00
Course Navigation
Inbound Sales 'Professional' Course – February 2021
Our February 2021 Inbound Sales Professional training course will teach your contact centre staff a set of premium call handling sales skills and advanced behaviours needed for sales success that is proven to work for any product, service or industry.
The five core competencies and specific behaviours within the Five Degrees methodology will influence a perspective and approach that shifts the focus from using a traditional 'sales process' to one that makes it easier for customers to buy.
The Buying versus Selling method is perfect for those people and cultures where sales is resisted or looked upon as a fearful or negative thing either internally or by your customers.
It's sales from a service paradigm which actually delivers more sales by ensuring opportunities don't slip through your fingers call after call. Sales Conversion, Customer Satisfaction, Net Promoter Score, Call Quality and Employee Engagement are all positively impacted as your staff learn to be both more efficient and effective when customer's contact you looking for solutions to their needs.
Delivered over 6 x 2-hour sessions across three weeks, we'll teach a structured, yet natural approach (no scripts!) that encourages staff to be themselves and build rapport with customers that will result in increased sales opportunities.
Not only will your contact centre staff come away with increased knowledge and skills in premium call handling, but they'll be armed with a set of behaviours that will deliver improved job satisfaction and business outcomes.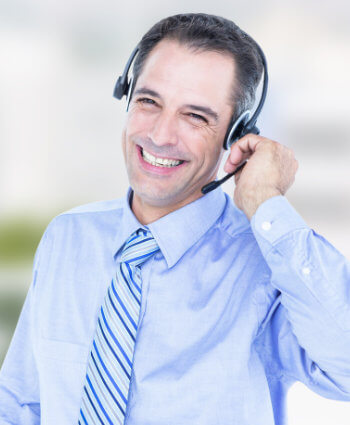 Inbound Sales Professional Training Course Fast Facts
Built specifically for online training!
The February 2021 Contact Centre Inbound Sales Professional training course has been specifically adapted to be delivered online with trainee engagement and learning outcomes enhanced by the short bursts of interactive and engaging development methods.
With two hours per day, twice a week for three weeks, trainees have the capacity to learn, apply and practice their new skills in between each session and as it's delivered online, there is minimal downtime that would traditionally be lost if the course was being completed in-person.
Using ZOOM Teleconferencing, students will still get to engage, learn, listen and role-play in a fun and safe learning environment all from the comfort of their own home or private workspace.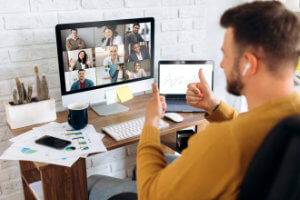 This course is facilitated by Simon Blair and we recorded a short video to help you learn more about the course.
Who should do this course?
The February 2021 Contact Centre Inbound Sales Professional training course is designed for someone who already has some experience in a contact centre handling phone calls, but they have never been taught or expected to sell before – whether it's selling a product or service, upselling, cross-selling etc.  The skills we teach are applicable to all industries, products and services!
Typical roles include:
Call centre agents working in a sales or service role
Customer service staff
Telephone account management
If you have limited experience on the phones and need the training delivered quicker check out our Inbound Sales Induction course or for more generic customer service skills visit our Customer Service programs.
The February 2021 Contact Centre Inbound Sales Professional training course will introduce and coach your agents through both essential and advanced behaviours needed for sales success and positive customer experiences.
A deeper dive into the advanced conversation and needs discovery skills will help them to uncover what customers want to achieve and also what they need to buy BEFORE products and services are even mentioned.
There's plenty of role-playing and practice built in to ensure agents can put their new skills to work with the practice conducted in a safe, fun and welcoming online environment.
At the end of the course, trainees will be provided with a certificate of achievement.
Delivered as two, 2-hour modules per week over 3 weeks with a follow-up 30-minute coaching session on key focus areas.
1. Engage
An exploration of why customer's buy; the first 30 seconds of conversation to personalise; How to build trust as the foundation for customer buying decisions.
2. Energy, Empathy & Resilience
Breathing, the power of the pause to sell in the silence, staying resilient in the face of repetition, vibrant delivery with empathy.
3. A Bridge to Conversation
How to build and execute multiple 3-part bridging statements that manage customer expectations around your sales method to solidify trust and transition the call into targeted conversation.
4. Discover
A deep exploration and practice in the art of conversation to get customers revealing key insights into what they want to achieve and exactly what they need from you to make a decision to buy.
5. Educate & Close
How to paint pictures in the mind of the customer with your words as to how your your product/service will deliver what they wanted to achieve; how to ask for the business; how to validate the buying decision; how to show true appreciation to finish the call.
6. Bring it Together
Practice of entire calls; individual progress updates; priority next steps and action plans; Certificate of Achievement awarded!
Bonus!
The February 2021 Contact Centre Inbound Sales Professional training course also includes a private one on one session 2-3 weeks post the training course to ensure focus is maintained and new habits are formed.
The February 2021 Contact Centre Inbound Sales Professional training course has been designed by two of Australia's leading Contact Centre & Customer Experience experts, Justin Tippett & Simon Blair who have combined their expertise to bring you the premier online facilitated training available in the marketplace today.
They have drawn on their more than 50 combined years of contact centre consultancy, management, and performance improvement experience to help teach and build habits in the most critical call handling behaviours that have already been used to transform thousands of staff across diverse operations into sales superstars.
The course will be facilitated live by Simon Blair who has trained thousands of agents across Australia and as well as being one of Australia's top trainers, Simon is an avid podcaster, father of 4 and he's a proud supporter of the North Melbourne AFL team (who he's confident will be Premiers in 2021…)
Inbound Sales Training Course Testimonials 
Feedback from Managers who have implemented this course:
Hi Simon, thanks again for your support. Clearly the 5 Degrees program is working! To illustrate how strong the performance has been, as at the end of January:
Overall we're 9% above budget in new premium sales for the first 7 months
The call centre team are an amazing 17% above budget financial year to date
Year to date sales compared to the same period last year are $873K or 13% up
We have achieved 17% more in premium sales this January than the previous one
In addition, the continued improvement in our customer experience using the Five Degrees sales model is clear evidence that the quality and outcomes of those interactions are an extremely positive one. – Group General Manager, Retail Network, Insurance Sales Client
"If you want to improve your sales team's performance and build an engaging, supportive coaching environment, 5 Degrees will get you there. Simons insights will motivate and guide your leaders and sales teams with structured practical processes that can be adapted to any sales or service organisation. It's a brilliant and motivating model where mediocrity is challenged and opportunities created. It works!".  – Roseanne Schmalfuss, General Manager, RACT Member Contact Centre
"Overall everyone appears to be amazed by the engagement of staff with the Five Degrees method and their willingness to change. It's amazing to listen to the difference in our calls to see how far we have come and what staff have achieved in the past 3 months." – Tameka Park, Culture & Capability Advisor, Aurora Energy
"I feel that we are, as a business, in a better position than we were "BS" (Before Simon). Staff have a great foundation in appreciating the value and art of a buying process and sales conversation. Thanks for your guiding hand and sharing your passion for the member experience with us. I for one, and I know many more, really do see the value in your process." – Branch Team Leader, Insurance Sales Client
Course Participants Feedback:
"Hi Simon, hope you are doing fine. I have moved out of and have since joined a new organisation but I wanted to tell you that the learning and insights from your sales training sessions are still really helping me in my day-to-day life. Also, I can actually implement the learnings here as well in my new role. I can not thank you enough for this! – Rachita Dash, International Leadership Recruitment
"OMG … Can I just say that I managed to use the 5 Degrees Sales conversation strategy from our training yesterday as an approach for a potentially difficult staff conversation, with HR attending & a support person for the staff member. I blew them out of the water with such a relaxed, amiable and well-rounded meeting that was positive and productive! Using the 5 Degrees approach really provided the framework for me to make the meeting easy and to manage and lead to such great outcomes. Thanks Simon, I really don't think it would have gone so smoothly without the 5 Degrees sales experience you taught us being used in this way! – Lisa Power, Operations Manager, Hunter TAFE NSW
"Thank you so much for your time today. It was an absolute pleasure to learn the Five Degrees telephone sales method from you. I have since gone over all of the content you have sent through. Some fantastic information, material and examples in there. Thanks for making yourself available to assist me on this journey. – Sherry Simmons – Sales Customer Experience Trainer, Discovery Parks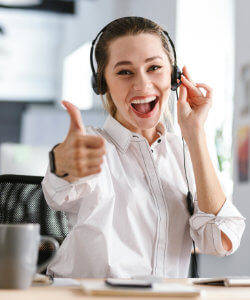 CX Skills is a specialist training business that only delivers customer experience and customer service related courses facilitated exclusively by industry professionals. Our main website, CX Central is Australia's most trusted website for contact centre and CX professionals in Australia and we also manage the popular Call Centre Legends Facebook page followed by over 30,000 call centre employees.
As well as training solutions, we also provide CX & Contact Centre consulting services using the same practices, processes and methodologies that we use in our training courses so you can rest assured you'll be learning best-practice skills that work in the real world.
How and when it's delivered
The February 2021 Inbound Sales Professional training course is delivered as 6 x 2-hour sessions delivered across three weeks:
Tuesday 2nd February 2021 – 10:30 am to 12:30 pm AEDT
Thursday 4th February 2021 – 10:30 am to 12:30 pm AEDT
Tuesday 9th February 2021 – 10:30 am to 12:30 pm AEDT
Thursday 11th February 2021 – 10:30 am to 12:30 pm AEDT
Tuesday 16th February 2021 – 10:30 am to 12:30 pm AEDT
Thursday 18th February 2021 – 10:30 am to 12:30 pm AEDT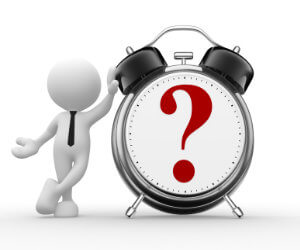 The February 2021 Inbound Sales Professional training course is delivered via Zoom Teleconferencing and users will be sent any required materials prior to the course commencing.
Pricing and Payment Options
The February 2021 Inbound Sales Professional training course is just $597 per person ex GST for the entire 12 hours of facilitated learning (6 x 2-hour sessions) and you can purchase now using a credit card or requesting an invoice (the invoice must be paid in full prior to the course commencing).
 SAVE 15% 
Want to register more than 3 staff? Save 15% when booking in the same transaction (note: the discount will be applied on the final checkout page).
Tickets to the February 2021 Inbound Sales Professional training course can be purchased now using a credit card – just select the number of tickets you require at the top of the page.