Contact Centre Management Course
May 8 @ 9:00 am

-

May 10 @ 5:00 pm
|
$3795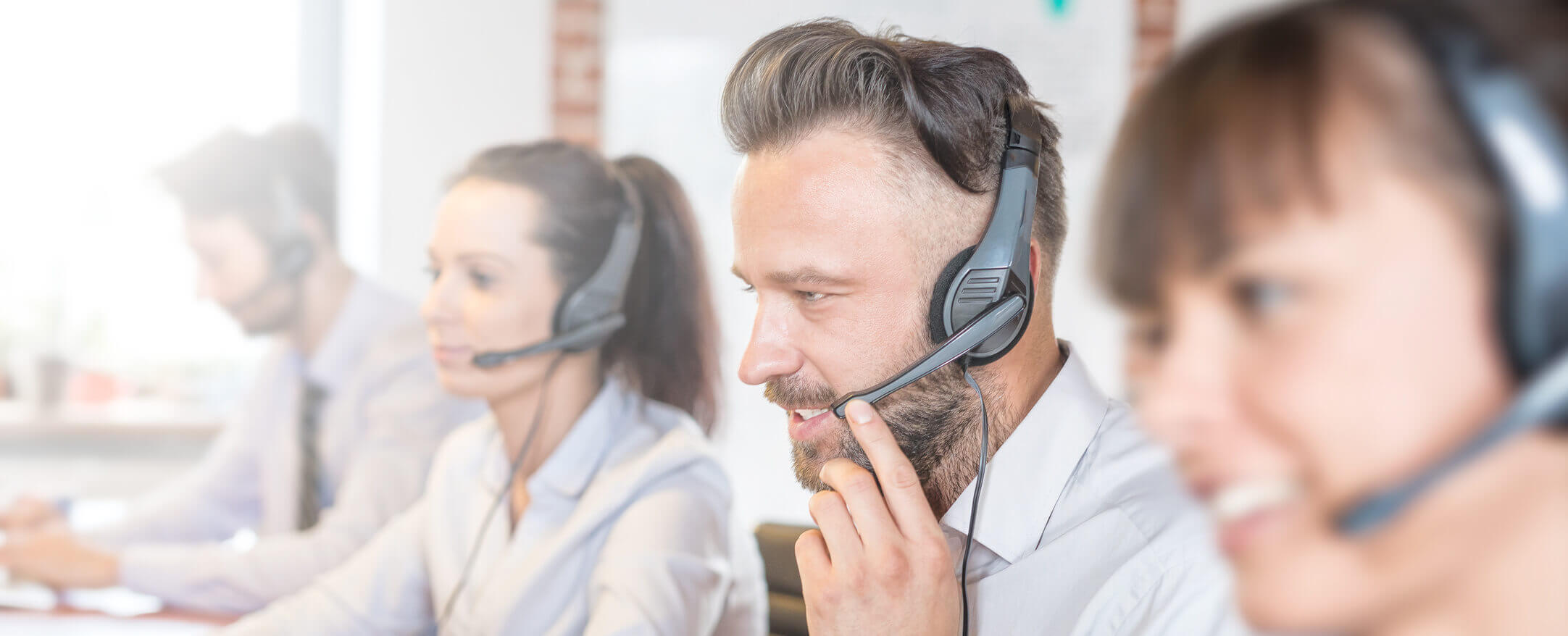 Course Overview
The ultimate contact centre managers course!
Our three-day High-Performance Inbound Contact Centre Management course is designed to equip both experienced and new-to-the-job Contact Centre managers, or those responsible for the contact centre channel with the know-how to run more efficient and effective contact centres.
Highly recommended by course participants, this popular course was sold out in 2018 and this is the only time the course is currently scheduled in Australia for 2019 with Daniel in high demand across the globe.
The course is delivered by Daniel Ord from OmniTouch International, one of, if not the leading, contact centres trainers in the world with his courses regularly selling out across the globe.
Daniel has trained over 50,000 participants across over 40 countries and is regularly featured in leading contact centre publications and he has been a regular visitor to Australia for over 20 years.
Credentials-wise,  Dan is a Certified Customer Experience Professional (CCXP), an International Customer Management Institute (ICMI) Certified Associate, a Call Centre Industry Advisory Council Training Partner (CIAC), Net Promoter Certified and the first to bring professional management level Contact Centre certification to Asia back in the early 00s.
The course will include plenty of quizzes, exercises, discussion and humour to ensure you are equipped and motivated to immediately put into practice the skills you have learnt.
Bringing you global best practice honed with decades of experience, over three days we'll teach you five powerful modules:
Customer Wait Time

A thorough review of Service Level, Wait Time metrics and what success looks like for your Centre.  Service Level, Abandonment Rate, Response Time, Average Speed of Answer and Longest Wait Time are highly interrelated but often misunderstood.  We even cover how to read the 'readerboard' so that everyone knows when to 'react' to changes on the floor and when everything is fine and in order.

Measuring Staff Performance

We define how to measure Staff performance – at all levels.  Quality, First Contact Resolution, Occupancy, Adherence to Schedule, Average Handling Time.  We define the right way to measure both productivity & quality at the Agent level, the Team Leader level and the Management level.  You'll know exactly 'who' to hold accountable for 'what' in the Centre.

Contact Centre University

If there were such a university these are the things you should know.  From calculating a labour budget through to analysing delay profiles you will leave this section with a solid understanding of how to explain Contact Centre complexities to both senior management and your own Team Members.

Forecasting & Staffing

Forecasting & Staffing practices matter – whether you're a new 5 seats Centre or a long-term 300+ seats Centre.  So we cover forecasting, staff calculations, shrinkage and all the 'math' you need to understand to put the right number of people in the right place at the right time.  It's not only fun, it's fascinating!

Quality & Coaching

Understanding how Quality is best developed – and how to bring it to life throughout the Centre – is important for everyone. So we cover the entire process from how to set a Service Delivery Vision through to our 7-Step Process for coaching for quality at the Frontline level.
"If there is just one investment you should make in your contact centre development this is it – there is simply no better course or contact centre trainer on the planet" – Justin Tippett. 
Key course outcomes:
Know exactly which metrics matter the most for each job in your Centre
Understand the interrelationships between metrics and how to interpret results
Learn where the leverage is to enhance efficiency
Learn where the leverage is to enhance quality
Understand the complete forecasting & staffing process
Know how to calculate a labour budget
Be in a position to guide others in their Contact Centre work
Avoid common misunderstandings & myths of Contact Centre management
Understand the job role & expected outcomes of the Team Leader Job
Understand the job role & expected outcomes for Quality Assurance
Learn the role of a Service Delivery Vision
Learn the 4 methods for quality calibration
Learn the 7-Step Process for transaction coaching at the Frontline
Learn how and when to implement self-coaching practices
This course is suitable for:
Newcomers to contact centre management
Team Leaders preparing to move into a management role
Existing contact centre managers who want to polish their skills
Senior executives with accountability for the contact centre channel and want to ensure they understand the key fundamentals.
Feedback from the last time the course was run in Melbourne:
"Daniel was an expert communicator in what can be a complex topic."
"A very practical approach based on extensive knowledge & experience to empower best practice."
"As a new Manager, this was a fantastic affirmation of the direction I am headed in. Daniel was professional and engaging and has given me the tools to improve the experience at our organization."
"All great topics and learnings – I got many great things out of everything that was covered."
"An eye-opener which will help me manage the Call Centre better with the right systems in place."
"Fantastic program clearly addressing the subject matter. Super energy maintained right through the program. Keep it up!!"
What's included?
Your ticket includes:
Three full days of training with the best contact centre trainer in the world!
All course takeaways (workbooks, call centre calculators etc).
Morning tea, delicious lunch and afternoon tea.
Coffee and water will be available throughout the day.
A great opportunity to network with other customer experience professionals.
Hurry!  Daniel's last course in Australia was a sell-out so don't miss out!