August 2022 Employee Engagement Activities for Managers workshop
It's no secret that having higher employee engagement is better for your business with a positive impact on productivity, retention, reduced sick leave and so on.
With the challenges of attracting and retaining employees continuing to increase, actively focussing on improving team engagement is now a critical strategy in any successful business.
So how do you improve employee engagement?
It would be nice if we could wave a magic wand but the truth is there are many factors that contribute to higher employee engagement including career opportunities, salary, organisational transparency, improved autonomy and so on and there is often no easy, quick fix for many of these factors.
But there is one proven, effective employee engagement strategy that you can control.
Empower your leaders with the tools, processes and skills to inject more energy, fun and interaction into your team.
And that is what this August 2022 Employee Engagement Activities for Managers program is all about!  We provide your managers with the tools and activities that they can easily implement into any team that will have an immediate, positive impact on your team's energy, morale and engagement.
Who is this course suitable for?
The August 2022 Employee Engagement Activities for Managers Workshop is suitable for anyone that is leading a team of employees. Roles include:
Team Leaders
Supervisors
Section Managers
Shift Managers
Managers
Executives
The skills you learn are industry agnostic so it doesn't matter whether you work in a call centre, HR team, retail store, factory, administration and so on – the skills you learn can be easily applied!
What's included in this course?
In this three-hour August 2022 Employee Engagement Activities for Managers workshop, attendees learn directly from Mike Symonds (the Chief Funergizer) who will provide you with the tools, process and skills to inject more energy, fun and interaction into your team using a series of unique engagement activities called Funergizers.
In this program, Mike will teach provide all the skills and tools required to boost team energy and engagement including:
Employee Engagement activities that actually work!
For over 20 years Mike has been teaching leaders the skills, tools and processes on how to build employee engagement and you'll leave this workshop with six activities that you can get started with straight away!
And by getting started, you'll get quick results:
An employment services team improved team engagement by 10% which increased performance by 47%… in Just 5 Minutes a Day for 30 Days
82% of participants agreed Funergizers built stronger relationships both within and across teams…. in Just 5 Days
Another 85% of participants said that Funergizers made them feel more energized, positive, productive and enthused about their work!… from Only One 30 Minute Session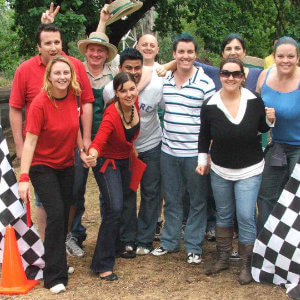 Each time we run this course we teach different funergizers all designed to fill your toolkit with different activities you can run to drive different outcomes.
Whether it's a quick scavenger hunt, creative challenge, team relay activity or something else totally unexpected, it's guaranteed to be quick, easy to run, highly engaging and fun!
You'll be able to easily run these activities in your next team meeting, whether it's face to face, or blended with some staff working from home.
Funergizers come in a mix of:
Quick 'energizers' and 'team-connectors' perfect for team meetings and daily huddles
Engagement Activities that can 'bubble away' in the background
Longer Team Bonding Events which are perfect for team days and gatherings
Running our Employee Engagement Activities for Managers workshop was something that up until COVID, was always conducted onsite.
Of course, COVID completely shifted the way we need to think about training delivery and like our other courses, we have now optimised the course for online delivery.
Through the use of break out rooms, online quizzes and more the feedback from participants has been that they loved the online training and our customer review scores have continued to remain high!
This August 2022 Employee Engagement Activities for Managers course is delivered via Zoom.
We are now starting to take private course bookings so if you'd like this course to be delivered onsite just for your workplace please contact us for pricing and availability.
The August 2022 Employee Engagement Activities for Managers is delivered via Zoom at the following date and time:
Tuesday 23rd August 2022, 13:30 to 16:30 AEST (Melbourne time)
The date doesn't suit? Check here for more options > or contact us about a private booking where you can specific the dates and times that work best for you.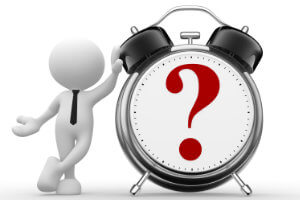 Mike Symonds, also known as the Chief Funergizer, specialises in helping business leaders create fun, energised, connected and engaged teams.
As the owner of Interactive Events and creator of Funergizers – for the past 20 years Mike has worked with thousands of teams, designing and delivering a range of fun, interactive and unique activities for the workplace.
Mike's motto is 'Have Fun, Keep it Simple and Make a Difference' and he has designed and delivered programs and activities to the likes of ANZ, Sensis, Exxon Mobil, Cadbury Schweppes, Flight Centre, Origin Energy, St Vincent de Pauls, numerous Industry Associations, business network meetings PLUS hundreds more so you can be assured your training is in excellent hands!
CX Skills is a specialist training business that only delivers contact centre, customer experience, customer service and leadership related courses facilitated exclusively by industry professionals.  We're one of the founding members of the Australian Customer Experience Professionals Association (ACXPA) and we are committed to helping Australia to be recognised as global leaders in Customer Experience.
We've trained thousands of staff across a diverse range of businesses and we're proud of the amazing customer testimonials we've received directly and on Google reviews so you can rest assured your training is in good hands.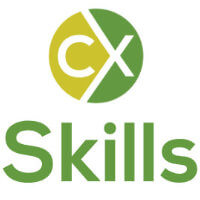 I highly recommend Funergizers to any business. It's a simple staff engagement process which can be easily implemented to improve team attitude and performance. – Georgina, L. Call Centre Manager, HCF
Funergizers has provided me with simple, practical 'engagement tools' I can easily implement with my team. – Scott, M. Call centre Team Leader, HCF
We used a Funergizers Fun Team Event at our National Sales Conference and were thrilled with the enthusiastic engagement from all staff. We have since purchased more Funergizers DIY Toolkits to help us run activities in smaller settings ourselves which we have used to great success. I would happily recommend Funergizers to any company looking for a fun, energized and targeted approach to team relationship building. – A. George, Communications Manager, Polaris
Pricing and Payment Options
The August 2022 Employee Engagement Activities for Managers workshop is $297.00 AUD per person ex GST – one of the best investments you will make in changing your workplace culture and lifting employee engagement!
Tickets can be purchased using a credit card or invoice – just select your preferred option on Checkout.
Save 15% if you book for two or more people in the same transaction!