Shane Goldberg – CX Training Specialist
Shane is the Principal & Founder of CustCore Consulting, a boutique consultancy specialising in helping its clients to drive significant improvements in customer experience and business outcomes.
Shane has over 20 years of experience, initially working in large corporates and then as a strategic consultant with a strong customer experience, strategy and business improvement focus.
Shane works with organisations to drive significant growth through integrating a customer lens with a focus on improving the operational aspects of the organisation, thus driving step-change improvements both internally and for customers.
His clients have included organisations and businesses from multiple industries, including Bayside City Council, Belong, Domain Group, BUPA, Telstra SNP, Lux Group, AMCAP, Abbott Medical and a range of other companies.
The Customer Experience Guru!
Prior to consulting, Shane worked with Telstra at GM level in a number of different areas, from sales operations to product management, business improvement and customer experience.  Shane led teams of 60+ people, managed products with revenue of $100M+ and led projects delivering NPS improvements of 10+ point year on year and greater than $10M cost savings per annum.
Shane is an expert in the development of customer experience strategies, translating these strategies into practice through human-centred design and customer insight practices such as journey mapping, and in building customer-centric cultures in organisations.  Shane has created a range of proprietary tools and frameworks which he utilises in his consulting engagements.
Shane has an MBA from Melbourne Business School and BSc/BEng from the University of Melbourne.
Shane was born in Cape Town and has lived in Australia since 1984.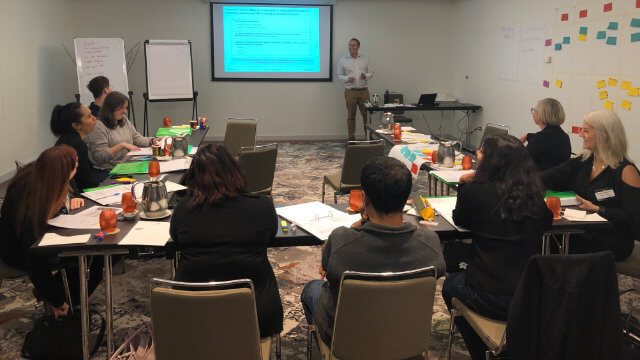 Shane runs his popular Customer Journey Mapping course with CX Skills so if you'd like to find out when the next public course will be available, or if you'd like Shane to conduct a course privately for your business (great to get your whole team on board) then contact us >