The Team Engagement Specialist
Hands down, one of the most challenging parts of business is 'dealing with people'. Our greatest investment and resource can easily become our biggest liability if managed incorrectly.
If only you had a 'magic wand' that would help you create a workplace that is engaging, energized and effective?  Well, now you do…
Mike Symonds is the owner of Interactive Events Pty Ltd and co-creator of Funergizers.
Over the past 20 years, Mike has been designing and delivering highly interactive, activity-based programs to help businesses address issues such as employee disengagement, culture change, low staff morale and poor performance.
And it gets results!
An employment services team improved team engagement by 10% which increased performance by 47%…in just 5 Minutes a day for 30 days
82% of participants agreed Funergizers built stronger relationships both within and across teams….in just 5 days
Another 85% of participants said that Funergizers made them feel more energized, positive, productive and enthused about their work!…from only one 30 minute session
Get your employee and team engagement flying! 
Mike's highly interactive and practical approach is guaranteed to leave you and your employees inspired, energized and armed with a range of ideas they can implement straight away!
Mike was the pioneer of fun corporate team building events developing a range of fun, interactive team bonding experiences that could easily be delivered in the workplace and focused on building positive relationships fast by allowing people's 'true spirit' to shine.
From this experience, Mike has developed a highly successful staff engagement program called Funergizers. Funergizers has been used by hundreds of businesses worldwide and we're excited to bring two courses to CX Skills to help both managers and employees to their boost morale and engagement levels.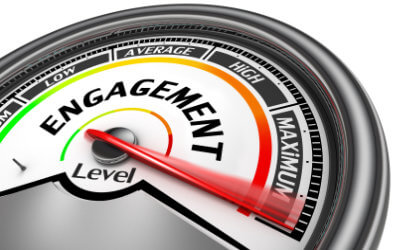 Two ways to starting moving the dial on engagement
Mike has been working with CX Skills to come up with two programs – one designed for managers and the other one for employees:
Employee Engagement Tools for Managers
This course is designed for Managers of employees, teams etc and it provides them with the skills and tools to build employee engagement levels that have been linked to improving productivity, reducing absenteeism and turnover and building stronger relationships throughout your business.
Employee Engagement for Employees
Working in contact centres or on the frontline with customers can be hard going, especially with all the current challenges we all face with COVID, staffing shortages, stock shortages and so on. We have a range of short courses that are designed to build engagement levels in employees and give them an extra spring in their step (and help reduce stress, improve morale etc).
Private and Public Training Course Options
Mike's courses are available publicly enabling you to send as few as one person or multiple employees with a list of all of Mike's upcoming public courses listed below when available. The public courses can be a great way to mix with others from outside your normal network and the times, dates and durations are fixed making it easy to plan ahead.
Mike is also available to conduct private training courses (either in person or remotely) that are exclusive to your employees/business that enables more flexibility with the course dates, times and duration and the ability to customise content to align specifically to your business and for training larger teams or centres, it can be more cost-effective than purchasing tickets to the public courses.
During the past 20 years, Mike has designed and delivered programs and activities to the likes of:
ANZ
Sensis
Exxon Mobil
Cadbury Schweppes
Flight Centre
Origin Energy
St Vincent de Pauls
Numerous Industry Associations and business network meetings
PLUS hundreds more!
Mike has also made an appearance and numerous industry events, corporate training days and team meetings using his skills to build engagement, energy and momentum into any session!
"Highly engaging, practical and fun!" Mike Symonds is a playful and engaging facilitator who will educate and inspire your leaders."
"I highly recommend Funergizers to any business. It's a simple staff engagement process that can be easily implemented to improve team attitude and performance." – Georgina, L. Call Centre Manager, HCF
"Funergizers has provided me with simple, practical 'engagement tools' I can easily implement with my team." – Scott, M. Call centre Team Leader, HCF
"We used a Funergizers Fun Team Event at our National Sales Conference and were thrilled with the enthusiastic engagement from all staff. We have since purchased more Funergizers DIY Toolkits to help us run activities in smaller settings ourselves which we have used to great success. I would happily recommend Funergizers to any company looking for a fun, energized and targeted approach to team relationship building". – A, George Communications Manager, Polaris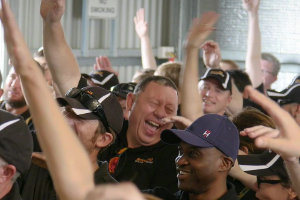 Purchase Tickets to Mike Symonds Upcoming Public Courses
We are currently working on adding new dates for Mike's courses in 2022. In the interim, if you'd like to discuss booking Mike for a private course please contact us or leave your details below to register your interest in the next publicly available course.